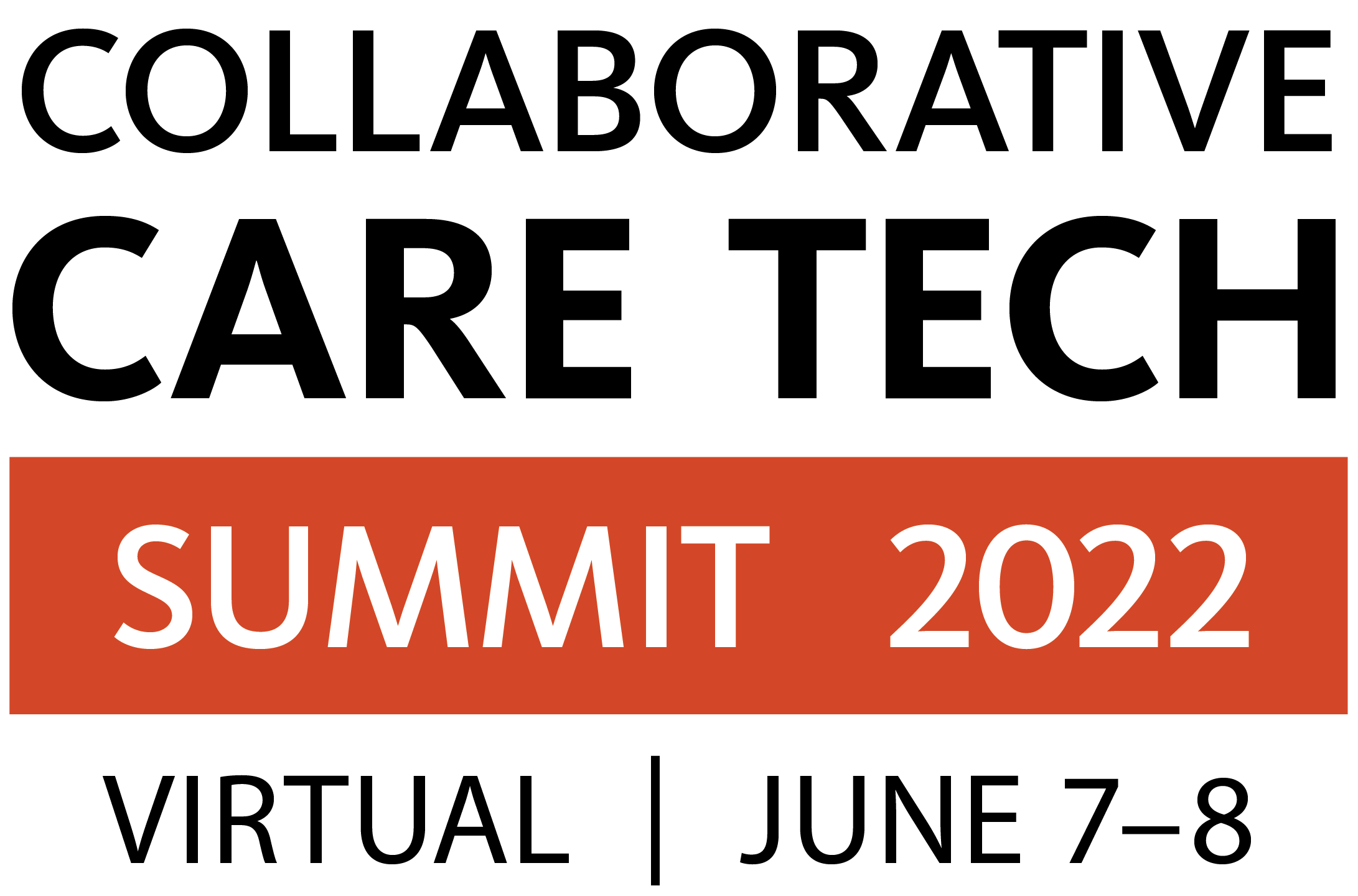 Connecting and Strengthening Workforce
The Collaborative Care Tech Summit is the premier conference for technology leaders in long-term and post-acute care (LTPAC). Hosted by LeadingAge and the LTPAC Health IT Collaborative, the summit convenes providers, payors, and technology vendors to advance innovation in how we serve older adults and others with chronic conditions. Join us at this year's virtual summit for a deep dive into how technology can connect and strengthen our workforce.
This year's program features the most critical workforce and technology topics in the sector, with keynotes and sessions on a range of actionable issues including:
Future of Technology in Fixing Workforce Challenges
Developing a Technology-Empowered Care Workforce
Efficiencies and ROI of Effective Health IT Integration
Attendees will explore these issues and more with expert speakers from federal agencies, leading business and forward-looking care providers.

---
Registration Information
Click here to register for Collaborative Care Tech Summit 2022
Registration Categories & Fees
| Category | Registration Fee |
| --- | --- |
| Provider Member | $200 |
| Provider Non Member | $250 |
| Business Member | $400 |
| Business Non Member | $450 |
| Speaker | $150 |
---
Become a Care Tech Sponsor Today!
A limited number of valuable sponsorship and vendor packages are available to help relevant companies showcase solutions, generate brand awareness, and build relationships with potential clients and partners. If you're seeking engagement with technology decision makers at care providers, reserve your sponsorship now.
Session Sponsor
Position your organization as a thought leader by sponsoring a session at the 2022 Collaborative Care Summit. Check the program for available sessions.
Pricing: $2000
Sponsorship includes:

Listing and logo on the event website and in the virtual venue lobby
A two-minute video (provided by sponsor) that will play at the beginning of the session
Logo in virtual room during session
Verbal recognition by the session host
Four (4) full summit registrations.
Please note that LeadingAge reserves the right to approve the content of sponsor's video.
Strategic Solutions Vendor
Pricing: $1595 member; $1995 non-member
Virtual Booth benefits include:

Company or product logo recognition (hyperlinks to URL of choice)
Solutions title and 1-5 bullet point description
Branded video (1-3-minute video overview of your service/product and its solution)
Solution Expert profile (photo, email, calendar, and social media links)
Two resources (downloadable PDF's of products and services)
Dedicated virtual meeting room to connect with attendees anytime
Live video call and ability to book 1:1 appointment
Two (2) full access summit registrations per Strategic Solution Vendor
Strategic Solutions Vendor analytic report
Additional benefits included:

Two (2) full access summit registrations per Strategic Solution Vendor
Inclusion in LeadingAge's Tech Time e-newsletter in Summit reporting and wrap-up
Pre-Summit and Post Summit attendee list
Ready to reserve your sponsorship? Complete this form!
---