Bonus Program, Recruitment and Retention Efforts Support Frontline Workers
Nonprofit aging services providers are staffed by frontline employees who have made remarkable sacrifices during the last two years–serving residents and clients despite COVID-19, long hours, workforce shortages, and mental and emotional stresses caused by the pandemic.
United Methodist Retirement Communities (UMRC) & Porter Hills, a full-continuum LeadingAge member with 24 locations in Michigan, is recognizing the contributions of its team members by instituting a $5.2 million, two-year bonus program for frontline staff. It is part of a package of initiatives aimed at retaining and recruiting a quality workforce.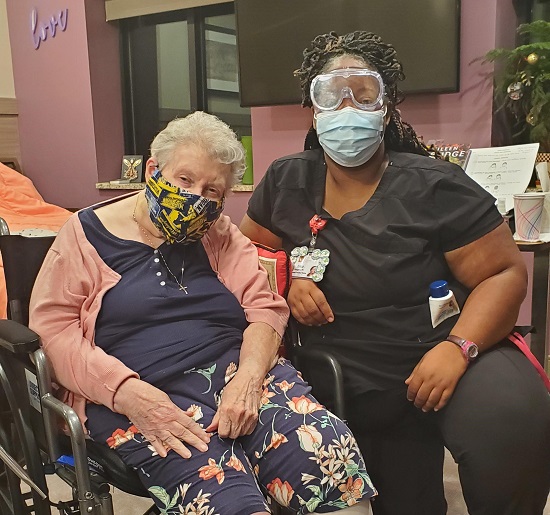 The first round of bonuses will be paid out in March, with three more rounds to be paid at six-month intervals thereafter.
According to Michelle Baldwin Henderson, chief human resource officer, bonuses will be given to four tiers of staff, based on seniority. The bonuses are focused on frontline, on-site hourly team members. Positions include CNAs, LPNs, RNs, resident care assistants, dining staff, and environmental services team members. Henderson says almost 900 employees (out of a total 1,250) fall into those categories.
Within each tier, full-time employees will receive the maximum amount over two years; part-time or per diem employees will receive a portion of that amount:
Zero to two years on the job: $4,000 for full-time.
Two to four years: $8,000 for full-time.
Five to nine years: $12,000 for full-time.
Ten-plus years: $14,000 for full-time.
Staff who leave their jobs between payouts will receive a prorated amount.
"This is to recognize frontline workers, but also to get them to stay," says Henderson. "We want to recognize that they have stayed with us and stood by us during this time."
The UMRC & Porter Hills board approved the expenditures, which required a variance to the current budget for the first payment, and are built into the budget using operational dollars for the next two fiscal years. Employees not eligible for the commitment bonus program (excluding top executives) received gratitude bonuses in December 2021.
"Thanks for Listening"
Henderson says that, to cope with the current workforce crisis, UMRC & Porter Hills has been paying signing bonuses to new employees. The new bonus program is a way to show appreciation to established employees as well.
"We are building programs based on feedback from team members," says Henderson. "It's a team-member-driven program and we want to respond to what we hear from them, rather than figuring it out on our own. We feel we'll miss the mark if we do that." She says she has heard "Thanks for listening" from workers in response to the program.
UMRC & Porter Hills has created several task forces to address recruitment and retention issues. In addition to the one focused on commitment bonuses, other task forces will focus on onboarding and training, career paths, and minimum wage issues. The career path and minimum wage task forces will begin work in early 2022.
Recruiting processes have been upgraded: Several onboarding and retention specialists have been hired for assisted living and skilled nursing services to welcome new hires. A pair of "fast-track recruiters" has been hired to speed up response time for applicants. "We recognized that in a highly regulated industry, we can't hire super-quickly, but we also want to cut that time in half," says Henderson. The two recruiters are empowered to interview candidates and make offers immediately.
The onboarding task force is focused on streamlining systems, since existing team members typically train new hires. The task force is investigating ways to take some of that load off of them.
Henderson says the bonus-eligible staff is pretty evenly spread among the tiers of seniority. It has more than 150 staff in the 10-plus year category, and a handful who have been there more than 30 years.
"We are committed to the recruitment and retention of excellent team members who are passionate about caring for older adults. It is our top priority," says Henderson.
Do you have a story to tell? The LeadingAge Story Collector, powered by Greystone, makes it easy to submit yours. Try it now.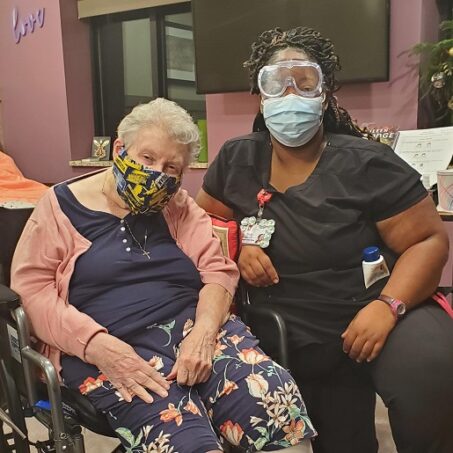 Most Recommended