Age My Way: Member Activities for Older Americans Month 2022
May is Older Americans Month (OAM). Join the national push to improve awareness of and access to the essential supports that dedicated aging services providers deliver.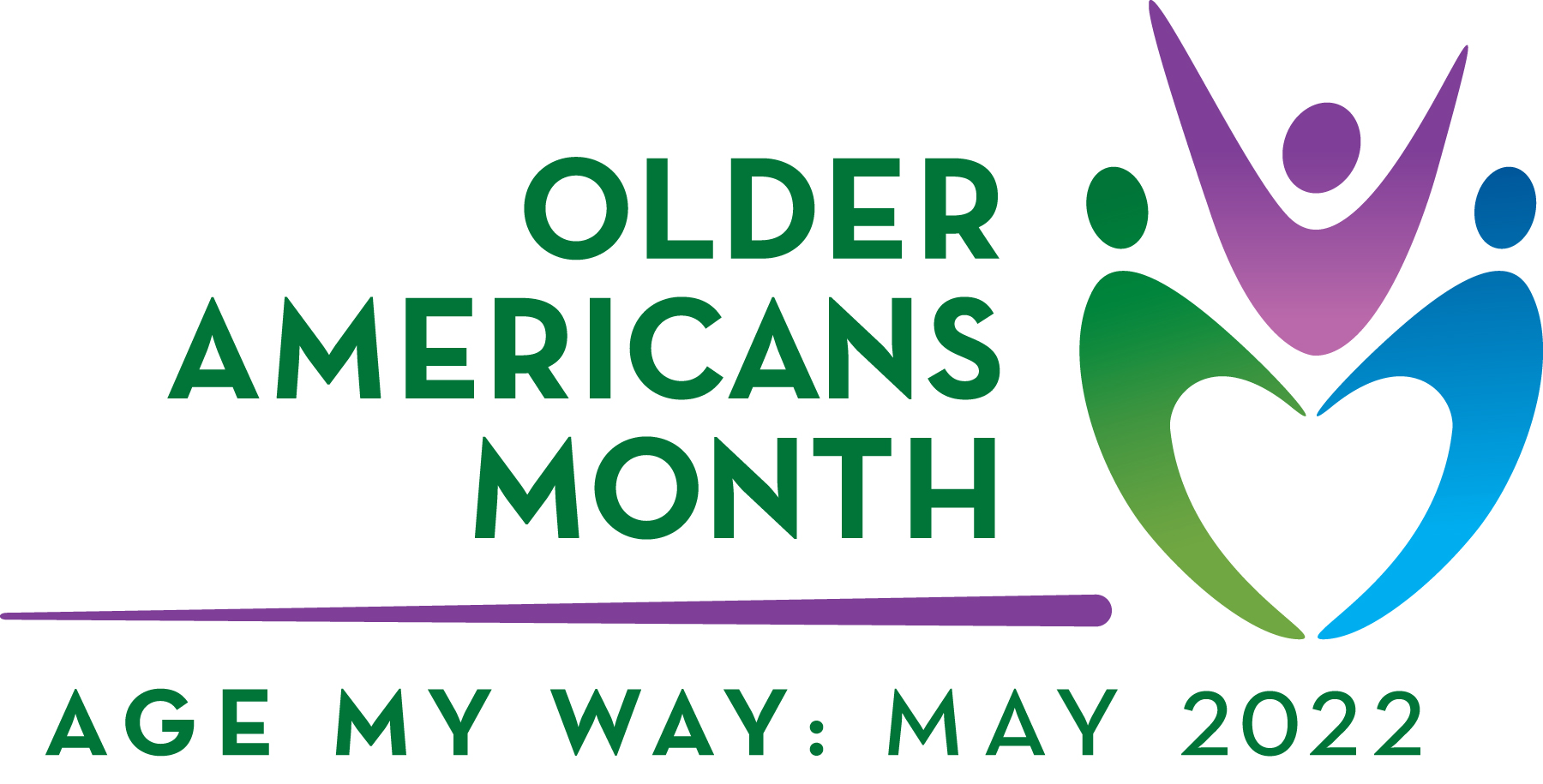 We all want to age our way, and LeadingAge members help millions of older adults do that every day. Yet as changing demographics mean more adults than ever need our services, the nation faces dual challenges in delivering on the right to essential services for all: lack of awareness of available services and a crisis in access to care. May is Older Americans Month 2022. The Administration for Community Living set the focus this year as Age My Way, which aligns ideally with LeadingAge priorities to address lack of awareness and lack of access.
Awareness Efforts: The centerpiece of awareness efforts will be Keep Leading Life, our new public awareness campaign–developed as part of the Opening Doors to Aging Services initiative–to raise awareness about the breadth of available aging services. LeadingAge social media will prominently feature the campaign images and messages throughout the month, highlighting the full sector, as well as specific provider types. We'll make a special push with the two new campaign videos. See below for that tactic and other ways to raise awareness in your area.
Access Efforts: LeadingAge is using Older Americans Month to further intensify our ongoing push for public policy changes to ensure older Americans and their families can get the care and services they need. We are already conducting nationwide media outreach. Additionally, we are ramping up our advocacy push to inform federal lawmakers that Americans overwhelmingly support essential services for everyone regardless of age and expect action from government officials to ensure they are available.
Webinar: Challenges for America's Older Adults to "Age My Way"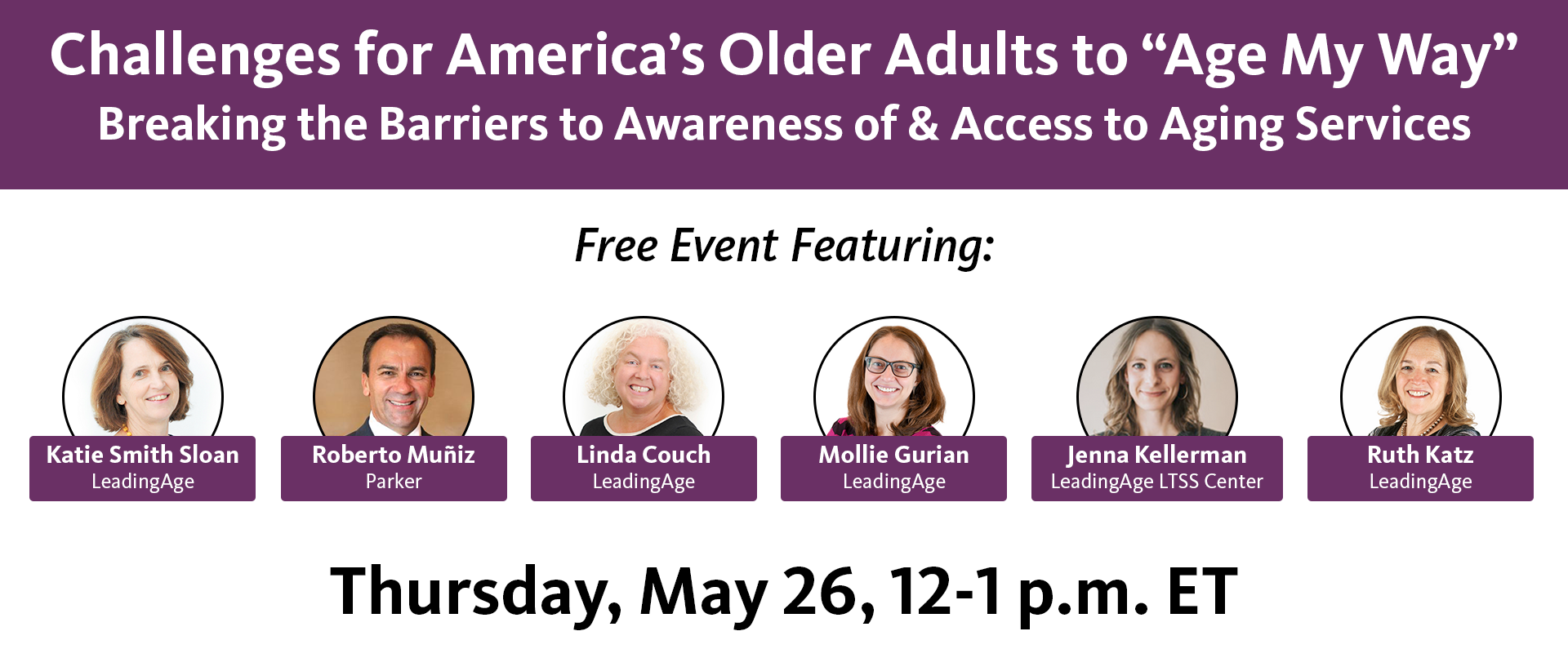 Leaders in the aging services field will come together with LeadingAge members for an hour-long exploration of the two barriers facing older adults' ability to "Age My Way": lack of awareness of existing aging services and the crisis in access to care and support. Join us to hear from experts in home and community-based care, the aging services workforce, affordable housing and federal policy—and to be part of our online discussion of the way forward. We are bringing dynamic, insightful solutions to the table – and we need to work together to generate the political will for change. Join the conversation!
Event Handouts
Turnkey Member Resources
We encourage members to support OAM efforts—and have made a set of turnkey resources available for your use locally. Now is an ideal moment to make this push. As COVID wanes, there are more eyes on the sector and an expanding demand for quality aging services. Watch our new Keep Leading Life campaign video Choices to get fired up—then share it on May 4 to get started!
Awareness: Tactics and Tools
Social Media Tactics Social media is a primary component of LeadingAge's 2022 celebration of Older Americans Month. In line with our dual strategy to highlight lack of awareness of aging services and a crisis in access to care, LeadingAge prepared graphics and draft text to make it easy to post to your social media channels.
1. Share LeadingAge Posts: The easiest way to participate is to share LeadingAge posts on Facebook, LinkedIn and Twitter.
2. Create Your Own Posts: If you'd like to create your own posts, find the text, social media graphics, and videos. Social media text and graphics are available for Video Share Days, Keep Leading Life campaign assets (including eight provider types), and government investment messages. Please use this hashtag: #OlderAmericansMonth.
3. Participate in Video Share Days: On May 4 and 24 we'll flood the internet with our two new videos from the Keep Leading Life campaign to try to get maximum traction.
Newsletter and Website Tactics Share our Older Americans Month messages in your newsletters or on your website with a news story or blog. It will look great with photos of your residents or clients or Keep Leading Life visuals.
Access: Tactics and Tools
Contact Congress Action Alert. Americans strongly back support for older adults. In fact, 85% of U.S. adults believe housing, health care and other essential services are a basic right, regardless of age. Ask your Members of Congress to support policies to ensure older adults can age their way.
Seek support from state and local officials. Ask your governor, state lawmakers, county officials, and other leaders to issue a proclamation for Older Americans Month.
To ensure access to essential aging services for all who need them, policy makers and other leaders must join our call and make their voices heard. Share this proclamation text with your governor, mayor, state lawmakers, and other leaders in your community. Ask that they stand with the vast majority of Americans in support of older adults.