CAST | Technology | Workforce |
September 16, 2022
Technology & Workforce: What It Can and Can't Do!
Whenever technology is mentioned in our field, I often hear reactions like " but aging services is a high-touch, human sector!" And I agree. But does that mean that there is no, or minimal, role for technology? No. I strongly believe that there is a significant role for BOTH! Let's look at just a few examples.
Technology to Support Staff Satisfaction and Retention
Staff is the most important asset in aging services. LeadingAge is celebrating National Workforce Development Month by showcasing rewarding careers in the aging sector, sharing resources, and more, all outlined in this press release.
By now, many of you know that I firmly believe that technology can be a market differentiator in helping you attract staff—especially millennials, who are not only comfortable with technology, but also attached to it!
Recruitment: We now have AI-augmented tools that help hiring managers identify job applicants and candidates who are suited for a particular job or are suited to a particular supervisor. These tools identify attitudes, traits, workstyle, and employment history of candidates and prospective supervisors, in addition to traditional skills and experience.
Candidate and Staff Engagement: Candidate engagement chatbots help shorten the hiring cycle, while employee engagement and pulse surveys can help organizations engage their staff, know how they feel, and identify issues they may be experiencing with work, their supervisor, training, or even their personal lives. This information can help organizations address these issues quickly, before they fester.
Scheduling Software: Self-directed flexible scheduling software can empower staff and help reduce reliance, and money spent, on agency staffing, when coupled with the pay differential for hard-to-fill shifts, for example. Flexibility is probably one of the most frequently encountered requests from employees in this day and age, especially after COVID and the rise in popularity of remote work.
Online Education: Finally, online education, bite sized-training materials at the point of care, demonstration videos just-in-time, digital staff manuals, and apps on staff's mobile devices in their pockets can help you develop your staff, improve their skills and experience, and empower them to perform at the top of their qualifications, at the utmost efficiency.
All of these technologies can contribute to increasing staff satisfaction and retention. Indeed, we had a stellar panel with human resources leaders from provider organizations on these types of People Management Technologies at the Collaborative Care Tech Summit last June, which focused primarily on the role of technology in addressing the workforce issues.
Robotic Applications
COVID-19, and its compounding impact on the chronic workforce shortage in our sector, has really pushed us to think outside the box about leveraging a broad array of innovative technology solutions as well as innovative uses and use cases for technologies that already existed and were utilized in other sectors–for example, robotic applications.
Last year, I witnessed robotic applications deployed operationally in our field, as opposed to being piloted or experimented with, for the first time in my long career in the aging services technology world and in tracking robotics (being a roboticist in a previous life).
Some of these applications are software robotic process automation (RPA), which are common in other sectors, like the financial industry, on the Internet, and social media. RPA are like customer service call center software, website chatbots, web crawlers and agents, and the likes, while other applications are physical robots.
I have seen some innovative providers completely redefining staff roles and responsibilities for certain job categories and titles, assigning some of those roles to robots. Examples include delivery, especially food delivery; busing in restaurants' dining halls; cleaning (vacuuming, sweeping, mopping, and disinfecting); greeting; wayfinding; and lawn mowing, to name a few.
Some providers achieved cost savings and were able to use the generated savings to increase staff wages and remain an attractive workplace in their area. You can read about some of these robots in this issue of Tech Time.
Aging Services Is a People's Sector
While I encourage you to consider some of these technologies, I want to emphasize that the aging services sector is ultimately a people's sector. Hence, I will leave you with the following pieces of advice based on my personal experience from both sides of the employment "equation":
Hire for heart, passion, purpose, and attitude. As Jim Collins, author of Good to Great, puts it, "Bring the right people on the bus." You can teach skills and give experience, but neither you, nor any technology for that matter, can change someone's heart, passion, purpose, or attitude!
Foster a culture of respect. Give your staff the respect and appreciation they deserve, seek to learn about their issues, and address them quickly with actions, not lip service. Actions always speak much louder than words!
Don't be afraid of getting rid of toxic people and managers, even if it seems too "costly" in the short run. As Collins says, "Get the wrong people off the bus." Otherwise, that bad apple will continue to spoil your whole apple cart one apple at a time, poison your organization's culture, undermine your efforts, and end up costing you a lot more in the long run.
Teach, mentor, develop, and foster growth opportunities for your staff. Doing so ensures transfer of knowledge, succession, business continuity, and success for the organization during your tenure and beyond; that's what true leaders do. And trust me, it is so fulfilling!
Remember, people quit supervisors, not jobs!
Learn More Next Month in Denver — or Contact Me
You can learn more about the technology applications in this blog directly from your peers who have deployed them at the upcoming LeadingAge Annual Meeting + EXPO, Oct. 16-19, in Denver, CO. Check out the CAST Aging Services Technologies Track sessions and the Recruitment, Retention & Culture Track sessions. Please register today, and I hope to see you there. 
Can't attend? I would love to hear from you about what might have worked for you and your organization, whether it's technology or not! Please feel free to contact me.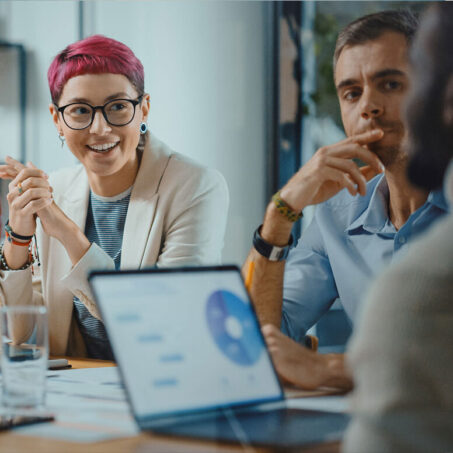 Member Recommended