E2 Info for Exhibitors
New! Two-Day Expo Hours: Monday & Tuesday 12–3:30 p.m.
Why Exhibit at E2?
E2 is changing the way attendees interact with the exhibit community. From activations to creatively interactive booths, every moment in E2 is going to be more experiential and less transactional then a traditional expo.
E2 is comprised of 7 learning communities, each correlating to an education track. This connects the education sessions to the solutions exhibitors. The Learning Community Guide showcases which products/services attendees will find in each Learning Community.
Exhibit Rates & Benefits
Exhibit rates per 10'x10' inline booth:
$2850 Partner Rate
$3700 Non-Partner Rate
Corner booths are an additional $250. Booths can be combined to create larger inline booths or island booths.
What's Included?
Exhibit fee includes:
4 Exhibitor Staff Badges with each 10'x10′ booth. These include access to E2 and Keynote Sessions
Pre & post show attendee registration mailing lists
Basic listing in the Online Directory
Listing in E2 Preview Guide, mobile app and onsite wayfinder
Entrance to all General Sessions
Discounted education session registrations
Lunch in E2 on Monday and Tuesday
Inclusion in E2 Activations
Access to Exhibitor Success Program, featuring E2 Idea Book and preshow marketing tools
Access to Exhibitor Dashboard customized for your preshow planning needs.
Looking for Something More?
Exhibitors can take advantage of special sponsorship and advertising opportunities to increase their brand's visibility and boost their engagement with attendees.
We have a range of options to choose from, but they're selling fast. Act soon to secure your selection.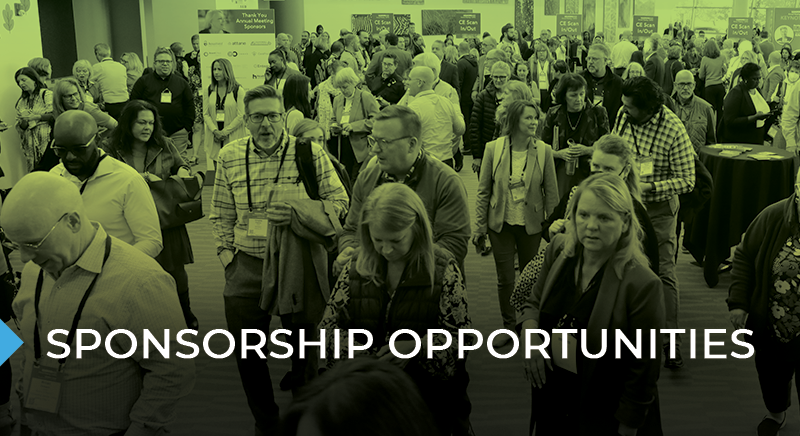 Who Attends?
LeadingAge members represent the full continuum of providers. As not-for-profits, they are driven by a higher moral purpose to help positively transform the field from the ground up so older adults can age in a place called home safely with the most innovative care and services and, of course, with dignity.
All 50 States and 2 Territories.

LeadingAge provider members represent all 50 states and 2 territories.

Multi-Site Organizations

426 multi-site organizations represent two-thirds of provider members.

Life Plan Communities

1,238 LeadingAge members are life plan communities (CCRC).

Attendees by Provider/Service Type
Ready to Exhibit?
Don't miss your chance to forge in-person relationships with leaders across the aging services field.
Annual Meeting attracts a premium audience of buyers who are seeking all types of products and services to improve their communities.