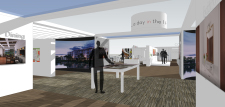 NEW! Day in the Life
Powered by THW Design Walk through our NEW interactive museum caliber exhibit where attendees experience the ultimate vision of elderhood
Three Pavilions
my place: Visit 4 virtual fly through spaces representing cutting edge living environments where elders thrive using the latest technology and design ideas.
Powered by Connected Living

Room sponsors: LG Fulfillment, PALCare, It's Never 2 Late,
Additional participants: Hamilton Capital, Kwalu


my care partners: Front line caregivers are the number one factor in determining quality. This thought provoking pavilion will walk you through the day of a caregiver whose organization recruits and retains the very best care partners possible.
Powered by FLIK Lifestyles


my mind, body & soul: Step into our teaching kitchen and dining area to see, taste and smell the essential role nutrition, wellness and hospitality play in people's lives
Powered by SmartLinx, LeadingAge Center for Workforce Solutions, Shaw Contract
Day in the Life--Experience the most innovative exhibit in senior living as we show you a bold, new vision of life. For full information on participating in the Day in the Life exhibit, visit:
leadingage.org/day-life
.
---
Idea Sharks
Powered by GlynnDevins
Found a winning solution for a problem? Discovered a wildly successful innovation? Imagine being paid cool cash for it. Watch as fellow attendees jump into the shark tank and face experience aging services leader sharks to hear what they think.
---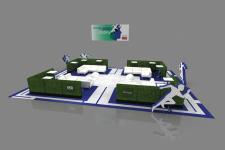 Mind Dash
Powered by BKD
Fast paced discussions of hot topics with LeadingAge member thought leaders. Tag yourself into the debate by sitting in the ring to gain speaking rights. Or be a spectator and watch the action from the stands.
---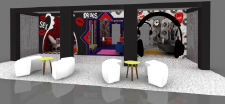 Sex, Drugs & Rock 'n' Roll
Visit this edgy new exhibit on the EXPO floor to discuss three of the most highly debated topics in senior living.
Exclusive: Stop by and meet Dr. Ruth making a live appearance on Monday to share her wisdom!
---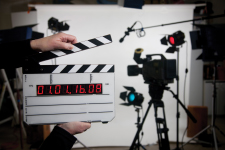 Coming Attractions
15 MINUTES OF FAME
Powered by PS Lifestyle
Be featured in a video, ad or promotional poster for your organization at our cutting edge marketing studio.
---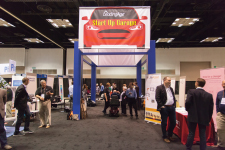 Start Up Garage
Start ups are driving innovation and adoption in every field. Stop by this dedicated area featuring the trailblazing companies changing the way people live and thrive.