For This Professional, Working in Aging Services Is 'A Game Changer'
Home » For This Professional, Working in Aging Services Is 'A Game Changer'
During her college years, Jasmine Perdue knew she wanted to work with people and make a difference in their lives, but she thought her future would involve working with children. Her introduction to aging services came from a friend who urged Perdue to join her working for a nursing home. "I said, okay, I'll give it a shot, and I fell in love with it … day one, I loved it. It was a game changer," says Perdue.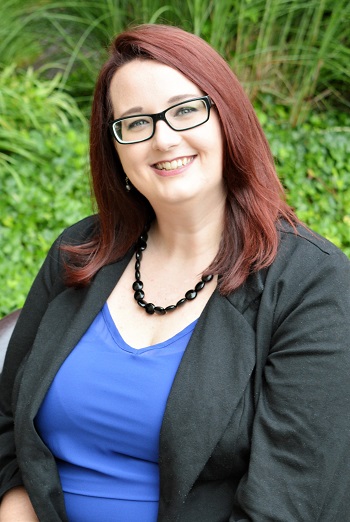 The second step in Perdue's journey to her current position was an undergraduate class on death and dying taught by Katlyn Clifton, executive director of CTandM Gallatin, an affordable housing community in Gallatin, TN. Clifton was impressed with Perdue, and even tried to talk her out of social work, believing she wouldn't earn what she was really worth. Later, when Perdue found out CTandM was looking for a social worker, she met with Clifton and told her she had just graduated with her bachelor's in social work.
"And I literally said, 'Pay me what I'm worth,'" says Perdue, laughing, "and she said, done!"
Today, eight years after her introduction to aging services, Perdue is social work director at CTandM Gallatin, working with a staff of seven and serving 200 residents in two connected buildings. Both buildings are HUD-subsidized–one a Section 8 and the other a HUD 202.
Perdue is lauded by Clifton, who says, "There are not enough words to explain all the ways [her] program is changing lives at CTandM Gallatin. The programming within social work is a force to be reckoned with."
Perdue and her staff work hard to welcome new residents. "Coffee at the kitchen table" is the beginning of a person-centered intake process when the staff gather information while discussing the hopes, fears, and preferences of each new resident. Social work staff help residents with everything from Medicare, Medicaid, and insurance plans to advanced directives, bucket list wishes, and much more. Clifton says, "The goal is to meet the resident where they are and walk alongside them for whatever it is that they are concerned with, dealing with, lacking, or dreaming of."
Perdue has developed a transitional program to help residents who are facing a move to a higher level of care. She helps complete forms, aligns the work of other providers, and works with residents and their families to help them through the process. "A few times, especially since I've been here so long, [I've been] able to meet that person when they move in, and then hold their kid's hand at the funeral."
"The main thing this work has taught me is to not take anything for granted," Perdue says. "You see the good and the bad of their lives, and what led them to where they are today. It affects how they age and how they grieve and their family dynamics. On a lighter note, I think that when I first started this role, I [thought] 'Oh, they're like my grandparents.' But no, they're not. They'll say anything, they'll do anything. They surprise me daily. And most of them want to do and learn and go. And I hope that I'm like that when I'm their age. We're always celebrating them and this time of their life."
How is your organization increasing wages and benefits to attract and retain direct-care professionals? The LeadingAge Story Collector, powered by Greystone, makes it easy to submit your story. Try it now.