Member Stories & Ideas
Stories have the power to inspire, educate, and drive change. LeadingAge shares members stories that capture new ideas, uncover creative innovations, and demonstrate your humanity and impact.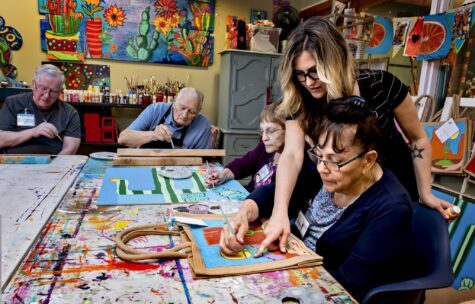 Learning From
the Field
LeadingAge members are experts in aging services and we make it easy to learn from colleagues across the sector. That's why we curate meaningful stories, case studies, and best practices from members around the country.
Technology Helps Overcome Hearing Loss, Language Barriers for Residents
This member adopted a simple two-way communication system that makes one-on-one and group communication easy and streamlines translation for non-English speakers.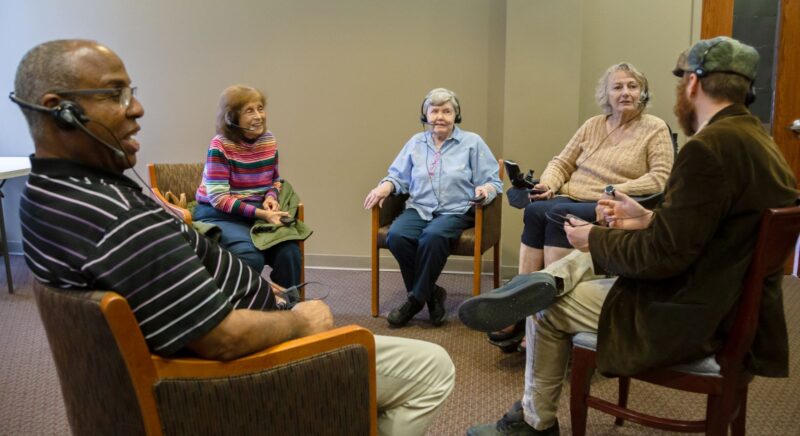 LeadingAge Story Collector
Your Stories Matter: It's Time to Tell Them
Your stories are valuable, both to LeadingAge and to you. You can use them in your own advocacy, media outreach, and promotion. LeadingAge can leverage stories for member learning and advocacy. With support from LeadingAge Gold Partner Greystone, we're collecting stories that demonstrate the humanity and direct impact of our work.
You can submit a story on any topic, but right now we are especially interested in stories focused on celebrating the December holidays and boosting engagement. How will you help residents, clients, and staff observe and enjoy Christmas, Hanukkah, Kwanzaa, New Year's Eve, and any other popular observances? How will clients/residents recognize caregivers and other staff members? What charitable activities will they participate in? Let us use your stories of engagement and community to show how LeadingAge members support older adults in living their best lives. Visit the Story Collector now.
Have questions? See our Story Collector FAQs.