2021 Aging Related State Legislation
COVID- 19
Funding
Texas requires a health care institution that received funds under the Coronavirus Aid Relief, and Economic Security Act to report the money received to the Health and Human Services Commission (HHSC) on a monthly basis. A health care institution is not required to report Paycheck Protection Program money received as a loan during the coronavirus disease public health emergency from the U.S. Small Business. The bill exempts an institution from the reporting requirement if the institution returned or repaid the money to the federal government.
PPE
New Jersey,

requires nursing homes to maintain a supply of personal protection equipment that is sufficient to sustain the health care needs of 20 percent of the total number of residents within the nursing home for a reasonable period.

Texas requires the Texas Division of Emergency Management (TDEM) by rule to establish guidelines for the procurement, storage, and distribution of personal protective equipment (PPE).
Testing
Illinois passed legislation that required insurance companies to cover COVID-19 testing for nursing home employees.
New Hampshire authorizes pharmacy technicians to administer COVID- 19 testing and vaccination.
Vaccination
Montana prohibits employers from requiring employees to disclose their immunization status and bars, employers, from requiring employees to receive certain types of vaccines or to possess an immunity passport.
Texas allows home care and hospice nurses to administer the COVID-19 vaccine under the required prescriptive authority of a physician to willing, vulnerable, and elderly Texans safely in their homes.
Technology / Telehealth
Arizona, Georgia, Oklahoma, Rhode Island and Vermont require health insurers to cover telehealth services at the same level of payment for equivalent services whether provided through telehealth using an audio-visual format or in-person care.
Colorado and Kentucky require

the local health departments to promulgate rules relating to telehealth.

Connecticut, Maryland, and Texas require Medicaid reimbursement for telehealth services to the same extent as services provided in person. Connecticut also allows nursing home residents to use the technology of their choice regarding both virtual monitoring and virtual visitation.
Illinois and Montana require accident and health insurance to cover telehealth services when clinically appropriate.
Illinois requires each long-term care facility in the State, as a condition of facility licensure, to adopt and implement written policies providing for the availability of technology to facility residents and ensure that appropriate staff and other capabilities are in place to prevent the social isolation of facility residents

.

South Dakota

recognized telehealth as a way to deliver health services when clinically appropriate.

Texas amended its current telehealth statute to include teledentistry, dentists, and dental hygienists.
Home and Community-Based Services
Florida established a statutory process for the review, approval, and oversight of future and current PACE organizations.
Virginia

Directs the Board of Health to include in regulations a provision for supervision of home care attendants providing personal care services by a licensed nurse through the use of interactive audio or video technology.
Housing
Liability Protection
Arizona, Florida, Indiana, Montana, Nebraska, South Carolina, South Dakota, and Texas provide liability protection for, healthcare providers, and healthcare facilities during the declared COVID-19 public health emergency.
Louisiana provides liability protection for businesses and professionals who refuse to mandate COVID vaccination or immunization for employees or customers.
California clarifies that a licensee is liable for up to $500 per violation when a current or former resident, of an LTC facility, brings a civil action against the facility for violation of any rights of the resident or patient as set forth in the Patient's Bill of Rights or any other right provided for by federal or state law or regulation.
Medicaid
Nursing homes
Abuse
Texas passed a bill that prevents financial abuse of nursing home residents by allowing facilities to pursue debts against responsible payors who have improperly diverted a resident's funds and left them unable to pay for their long-term care and susceptible to discharge and lawsuits.
Emergency
New Jersey r

equires the Board of Public Utilities (BPU) to adopt rules and regulations requiring an electric public utility to provide priority power restoration following an extended power outage to: hospitals; nursing homes; and assisted living facilities.
Inspection
Texas passed legislation that ensures the Health and Human Services Commission (HHSC) inspects nursing facilities and assisted living at least annually and provides for the continuous monitoring of HHSC staffing levels and regulatory capacity. This bill amends the current law relating to the regulation and inspection procedures of certain long-term care facilities, including a survey of certain facilities' emergency power sources.
Staffing Requirement
Visitation
Alabama: R

equires health care facilities, including nursing homes, to allow at least one caregiver or visitor to visit each patient or resident during a public health emergency.

Connecticut, Indiana, North Dakota, Oklahoma, and Texas allow long-term care facility residents to designate essential support persons who may visit and support their physical, emotional, psychological, and socialization needs.
New Jersey requires each long-term care facility to

adopt and institute a written isolation prevention plan and have appropriate technology, staff, and other capabilities in place to prevent the facility's residents from becoming isolated during public emergencies.

Texas new legislation prohibits an applicable health care facility from prohibiting a resident or patient of the facility from receiving in-person visitation with a religious counselor on the patient's or resident's request during a public health emergency except as required by federal law or a federal agency.
South Dakota grants

residents of an assisted living facility the right to receive visitors of the resident's own choosing, at the time of the resident's own choosing, provided the visitation does not impose upon the rights of another resident.

Virginia allows visitation from clergy to all long-term care providers.
Workforce
Background checks
​​​Maine requires providers who serve the high-risk population under the Medicaid program to go through thorough background checks.
Texas passed legislation that requires a written statement to be included in employment applications on which applicants must indicate whether they have been convicted of an offense that, under state law, bars the applicant from employment. The bill prohibits a state-licensed assisted living facility from employing at the facility an applicant who fails to indicate in the statement included with their submitted application that the applicant has not been convicted of such an offense.
 Staffing
The Arizona Department of health is required to implement the "licensed health aide" program to service Arizona's Long-Term Care System (ALTCS). ALTCS

is the long-term care component of Arizona's Medicaid program.

Arizona and Louisiana authorize certain non-physician practitioners (defined as certified nurse practitioners, certified clinical nurse specialists,s or certified physician assistants) to order home health services.
California prohibits a skilled nursing facility (SNF) from contracting with a person as a medical director if the person is not, or will not be within five years, certified by the American Board of Post-Acute and Long-Term Care Medicine (ABPLM) as a Certified Medical Director.
Kentucky allows temporary long-term care staff used during the COVID 19 pandemic to transition to a state registered nurse aides and continue their career in long-term care.
The Texas legislature allocated funding for a Nursing home Workforce report. It instructs the Health and Human Services Commission (HHSC), in coordination with the Long Term Care Facilities Council to report on the workforce shortage in nursing homes and the delivery of care in Texas nursing facilities. The report is due to the governor by November 1, 2022.
Training
Maryland requires residential service agencies to provide dementia-related training to new employees within 45 days of the start of their employment.
Wages
Connecticut– created Connecticut Essential Workers Covid-19 Assistance Fund. This fund will enable essential workers, including health care employees, to be compensated for lost wages and healthcare costs if they had contracted Covid-19. Funded through ARPA funds, this pool of funding will allow the state to compensate essential workers without overburdening the providers' workers' compensation coverage. Connecticut also expanded eligibility for worker's compensation benefits for post-traumatic stress injuries (PTSI) to cover all health care providers.
Massachusetts requires nursing homes to reinvest at least 75% of revenue in direct care staffing costs or face a reduction in Medicaid reimbursement rate.
Michigan enacted a temporary one-year increase of $2.35 per hour for direct care staff, including nurses and aides. Without the increase, starting wages for aides averaged $11.00 to $12.00 per hour.
North Carolina's legislature appropriated $1 million for one-time bonus payments to direct care staff,
Oregon established the 

Essential Workforce Health Care Program,

to provide supplemental payments as approved by Centers for Medicare and Medicaid Services, to long-term care facilities, residential facilities, and in-home care agencies that elect to participate and meet specified requirements, to be used to provide health care benefits to employees of facilities.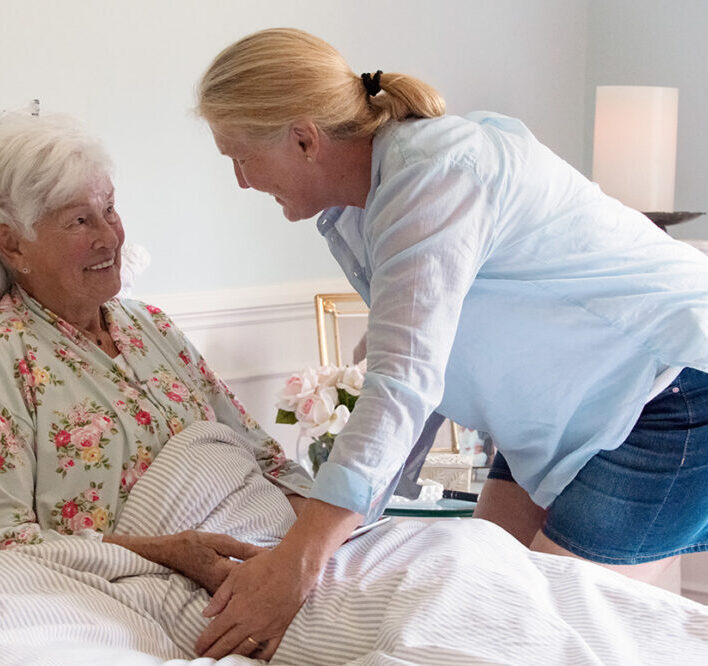 Most Recommended