A Culture of Trust Mitigates Effects of Staff Shortages
Masonic Homes of California, which serves about 500 residents on its two campuses in Union City (in the Bay Area) and in Los Angeles County, has mitigated workforce shortages during the pandemic with its WeCare program to support staff.
Early planning went a long way. Beginning in March 2020, Masonic Homes of California hired "surge staff" in advance of the pandemic and the ending of visitation.
CEO Gary Charland says, "We went to each department and asked, 'If you're going to lose a percentage of your employees who might be impacted by COVID, how many people [will you] need to run this department?'" He says at least 50 people were hired, representing about 10% of the workforce. While the organization has since suffered from staff shortages, the early boost helped make things "tolerable."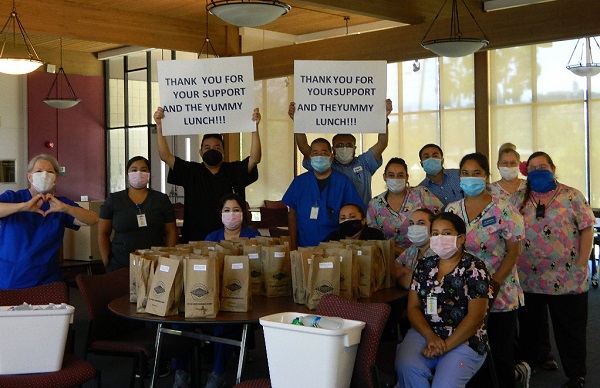 Masonic Homes followed a variety of other strategies as part of the WeCare program:
"Guest rooms" for staff: The Union City campus maintains a group of five guest rooms for out-of-town families visiting residents. With visitation ended, the five rooms were made available for employees who might be reluctant to go home every night during the worst of the pandemic.
Weekly supplies given to all staff. "We started with a care package that had at least 10 pounds of frozen chicken and all kinds of other grocery items," Charland says. "We knew people were going to have a hard time shopping for groceries, and we wanted them to not have to worry about going to the grocery store for some things. Any time there was a shortage of anything, we would reach into whatever we had in our stocks and give it to them." As the year progressed, Masonic Homes began giving gift cards instead.
Hero Days and Weeks: In spring 2020, staff received "Hero Days" off. "This [time off] wasn't added to the PTO buckets and it was a use it or lose it benefit," says Charland. "We told people, 'You need to take this day … don't bank it with the rest of your time off, take this day and use it for yourself.' And as the pandemic wore on, in the summertime, everybody got a hero week." Additional sick time was also added to staff benefits.
Bonus pay for staff working with COVID cases: In Union City, Masonic Homes set aside one floor of a three-story skilled nursing building as a "COVID floor" with a red zone for active COVID cases and a yellow zone for presumed or potential cases. The limited group of staff assigned to that floor—nurses, housekeeping, dietary aides and more—got a pay bump.
A Culture of Trust
Charland attributes Masonic Homes' ability to weather the pandemic to a culture of trust it has built. The organization has won Top Workplaces regional awards for 2019 and 2020, and a 2021 Top Workplaces USA Healthcare award. Following staff conversations about customer service models, the organization adopted Disney's leadership, staff engagement, and service models. All top and middle management staff are graduates of the Disney Institute.
"That really worked," says Charland, "and it served as the foundation of the Masonic Homes Way. Even though it may be based on the principles that Disney teaches, Disney also teaches you to go back to your own organization and create your own program. It's been amazing, although it's been a lot more difficult during COVID. But the first pillar [of Disney] was safety. So, it was easy for [us] to truly embrace the importance of safety through the pandemic, because it became ingrained."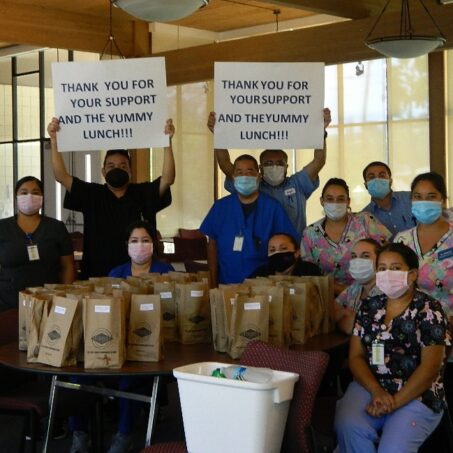 Most Recommended