A Free Food Pantry to Support Residents and Staff
A "temporary" program launched during the early days of the COVID-19 pandemic has become a popular institution at LeadingAge member Glencroft Center for Modern Aging, a CCRC in Glendale, AZ.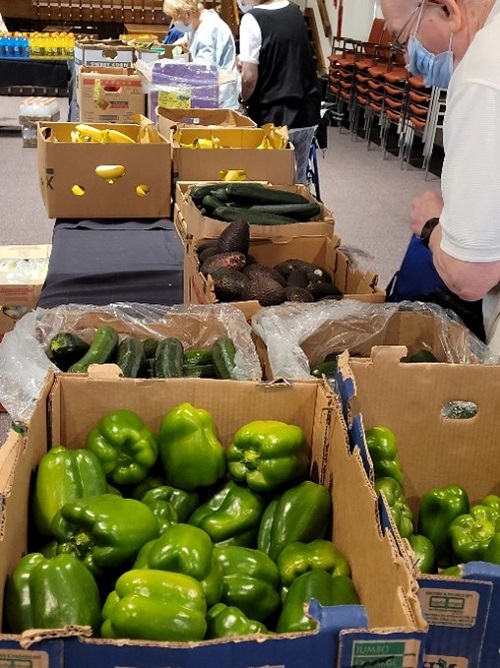 The Glencroft Food Pantry was created in April 2020 to bring supplies–especially toilet paper–at no cost to residents and staff coping with a dangerous health emergency. Though residents and staff are no longer so isolated, this nonprofit provider has maintained the food pantry.
Held on the second and fourth Wednesdays of each month, the pantry typically serves up to 300 residents and up to 40 staff. But Kaye Baker, vice president of development for The Friendship Foundation, says the number of employees has recently increased to more than 75.
In 2021, the pantry totaled more than 4,100 resident and frontline staff visits and distributed more than 124,000 pounds of fresh fruits and vegetables, pantry staples including eggs, milk, cereal, chips, and frozen pizzas, and paper products.
"We started with the idea that if we didn't raise the money, it would just be something we would do [anyway] because it was the right thing," says Baker. "But through grants and community partners and donations, we've been able to support this. And we just never stopped when things started opening up, because we have a lot of residents who can't drive and can't leave campus, or who have out-of-state children that can't help them." The organization has two HUD 202 apartment buildings, one on the CCRC campus and another on the campus of Grand Canyon University.
Since that small beginning, Glencroft has raised over $220,000 to support the pantry–including two $30,000 Community Development Block Grants from the Department of Housing and Urban Development, administered through the city of Glendale.
Surveys of food pantry participants show that 60% of them have been coming since the pantry started in 2020, and most report they come "every time." Participants say they are feeding an average of two people with the food they receive. Comments from residents who use the pantry include: "[This] helps me financially"; "It means a lot to have this available, stretches the dollar"; and "Supplements my budget and diet […] Keeps us safe and out of the store."
Glencroft has a lot of residents who don't have a lot of money, says Baker: "We make sure we have enough for everybody, but they can take every item that we offer if they want. Some bring extra bags so they can bring food [home] for their neighbors who can't get out. They take care of each other."
Do you have a story to tell? The LeadingAge Story Collector, powered by Greystone, makes it easy to submit yours. Try it now.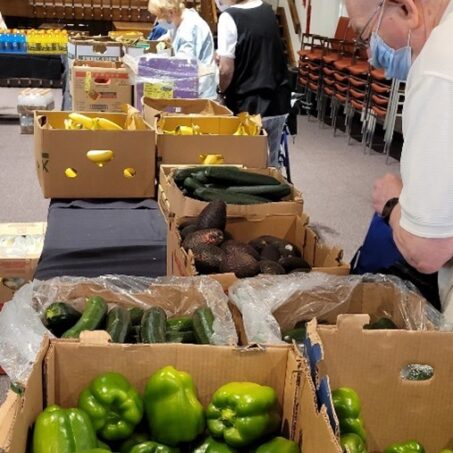 Most Recommended