A Provider-High School Partnership Gives Students a Foundation for LTSS Careers
Trinity Woods, a single-site life plan community in Tulsa, OK, is working with two area high schools to offer training, paid internships, and staff mentors for students interested in starting health care careers.
The partnership began in early 2020, when the first group of nine Nathan Hale High School students, all seniors, began with CNA classes at a local technical school. "We learned a lot with the first class, said Jacob Will, vice president of health services for Trinity Woods."There were some challenges in the beginning getting the students trained but we quickly identified Health and Safety Education Consultants & Training Center to work with the students to achieve their CNA certification."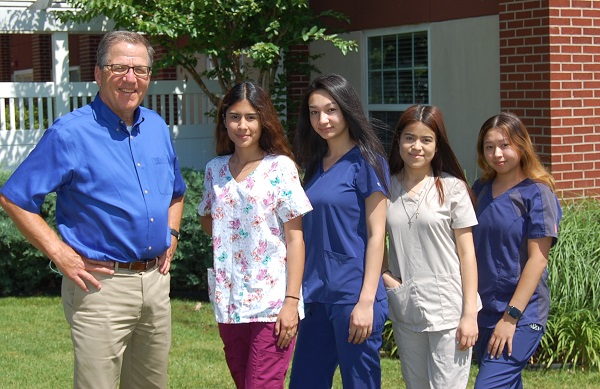 The founder of that company, Wendy Williams, R.N., has turned into an invaluable partner and now sits on the Trinity Woods board. The company leases space on the Trinity Woods campus.
According to Bonnie Polak, vice president of development and public relations for Trinity Woods, the high school was eager to find career development opportunities for its students. "This is a high school that serves an at-risk population and has a graduation rate below 30%. We knew our missions could align and be a great avenue for these kids to explore a new career path."
"[The school was] doing a lot of creative things to get kids to stay in school, while also providing an avenue for them to learn a skill and earn money," says Polak. "Most of these students couldn't do an unpaid internship because they simply couldn't afford not to work."
Six of the initial nine students completed the 75 hours of coursework required to become CNAs, and then completed 12-week paid internships, working 20 hours per week, at Trinity Woods. All six accepted employment at Trinity Woods, three of them full-time, one as a part-timer, and two as PRN (as-needed) employees.
Will estimates the cost of the program has been about $3,200 per student. Trinity Woods has funded it to this point, but is interested in securing grant funding to keep the program running.
During the internships, each student is assigned a mentor, an experienced CNA, to shadow.
"We are very thoughtful in pairing these students with somebody who's going to be supportive, encouraging, and help them through the process," says Polak. "We've learned that the right mentor can really set the tone for the whole experience. Having someone who is there to help them learn and grow makes the entry into this industry much easier."
Will says the CNAs who volunteered to be mentors have enjoyed it as well. "It really turned into an experience that was rewarding on both sides." Having extra hands to work during a workforce crisis is also welcomed by the experienced staff, he adds.
The current class includes six students, two from Nathan Hale and four from Union High School in Tulsa. (One of the Nathan Hale students will be valedictorian of his class, and wants to go to medical school.) Will says that next year, due to the number of students interested in the program, Trinity Woods may even have to interview the students to be selected for internship.
Polak and Will hope other providers in the area will join them in offering a program like this for high school students. "I want other organizations to see how much benefit this program can be for the community members and students. We hope they take what we've done and replicate it," says Will. "Now that we know there are schools wanting and needing this type of internship opportunity, we think this could be a great benefit for other senior living communities."
"Our goal," says Polak, "is to offer every student a position at the end of [the course and internship]. For us, these students are the future of senior living, and we are excited to be part of their journey."
How is your organization recruiting and training direct-care workers? The LeadingAge Story Collector, powered by Greystone, makes it easy to submit your story. Try it now.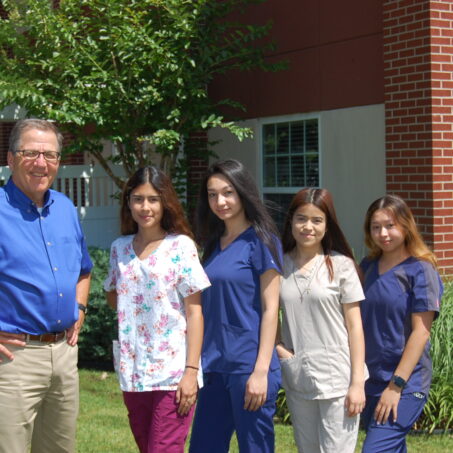 Most Recommended