Adult Day Program Expanding its Future with a Dementia Hub
In Mesa, AZ, Oakwood Creative Care (OCC) suffered setbacks similar to other adult day programs in the early days of the pandemic, but it is bouncing back as it prepares to open an innovative new site. The Oakwood Creative Care Dementia Care Studio and Clinic is scheduled to open this summer, with help from a $1 million, three-year grant from the Administration for Community Living. It will feature an expanded model of care for clients and increased support for family caregivers.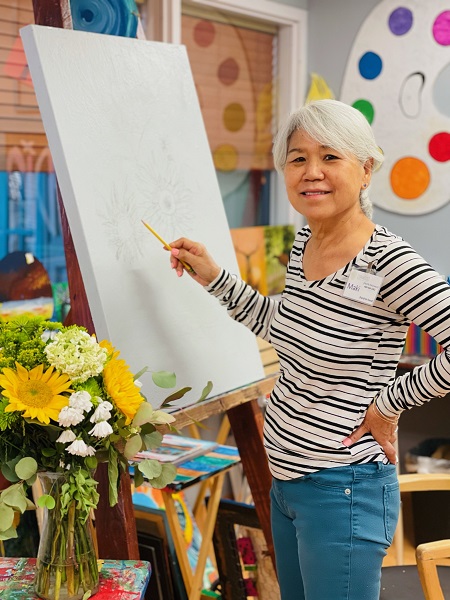 OCC President and CEO Sherri Friend researched the ideas behind what she calls a "Dementia Hub" to be opened this summer, and ideally within all three of OCC's centers (which it calls "Day Clubs"). The model will include a multidisciplinary team (project director, nurse practitioner, social worker, and occupational therapist) to work with family caregivers and the person living with dementia. Home visits and assessments will enable personalized plans to help elders stay at home and to support the caregivers. Inspiration for the center comes from the COPE model (Care of Older Persons in their Environment) developed at Drexel University.
Friend consulted another adult day provider with a similar model, St. Louis-based Memory Care Home Solutions, to learn from its experience.
"In Arizona, we can't do the PACE model," says Friend. "So essentially, this is a way to implement [something like] the PACE model." The services can also be billed to Medicare.
The dementia hub will have a community center attached to it, to include a memory cafe, classes for caregivers, and opportunities for socialization. The initial hub will be housed in a new, fourth site in Mesa.
Closing and Reopening
When the pandemic began, OCC closed the two medical-model day clubs it operated at that time, which each served about 30 people per day. (Its third club, a social-model site, was not acquired until January of this year.)
"We began doing virtual sessions, and we sent home activity kits and did one-on-one virtual activities with family members," says Friend. "But our folks were so used to the routine of being able to come in and have purpose and meaning in their lives, they began declining pretty rapidly." She says that two-thirds of OCC's clients passed away during the time the clubs were closed, though only a handful died of COVID-19. She says many of them were placed in nursing homes during that time.
A handful of clients stayed active via the remote offerings, and were able to come back when OCC reopened. OCC was also engaged by ALLE Learning to help develop its dementia curriculum, which brought in some revenue. A PPP loan also helped OCC through that period, allowing it to keep and pay staff.
OCC worked with infectious disease specialists from Phoenix-based nodSpecialists, a national medical practice, to prepare for in-person operations.
At first, says Friend, "only five people at each location came back. We had rigid rules to be able to keep people in the program and safe." OCC put vaccine mandates and temperature checks in place. Participants were kept six feet apart; each had their own table and other supplies, with shields between each person, and operation was limited to only three hours per day. Personal care services such as showers were discontinued temporarily, and employees were persistent with disinfection procedures.
"As we've learned more about the virus and how to manage it, we've been able to increase the number of people so now we're at about 20 a day at each site," says Friend. Temperature checks are still required, and staff must be masked, but participants need not be.
OCC increased its communication via several platforms during the pandemic. Participants and caregivers were kept up to date on COVID protocols via blog posts, emails, and activity downloads. One important part of OCC's virtual engagement is the substantial library of videos it has created for its YouTube channel. Videos include education on dementia, member and caregiver profiles, fitness classes, humor, updates from Friend, and more. Not to be missed is the "Real Talk with Rosemary" series, starring OCC's registered nurse, 82-year-old Rosemary Fuller, who dispenses medical information, wisdom, and wry humor on health and life. (Fuller describes herself as "39 years old, with 60 years of experience.")
Friend's philosophy of care grows out of her early-career experience working in a day program in England.
"I was experiencing true person-centered care, and it was an incredible experience," she says. "I started to question why things are so different here in the U.S., and recognized that our field is kind of stuck in a mode of fear. We're afraid people are going to fall, we're afraid they will leave, we're afraid they will get agitated. So, we're really focusing on folks' strengths, and what abilities remain, and we tap into them. The creative center of the brain is one of the last areas of the brain to deteriorate."
OCC participants do tai chi, belly dancing, and Zumba. They do woodworking using real tools. Staff teachers offer a visual arts program and a music program. Participants are engaged rather than entertained, says Communications Specialist Trista Escobedo, who points to the stories of two members, Maki (video) and Sharon (video), showing how art has reignited their sense of purpose.
Editor's note: For more on COPE, see these LeadingAge articles on caregiver-focused dementia care models, including interviews with COPE creator Laura Gitlin, Ph.D.:
This story originated in the LeadingAge Story Collector, powered by Greystone. Submit your story now.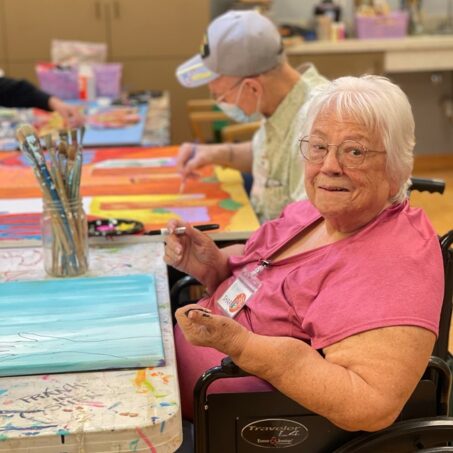 Most Recommended