An Information Lifeline for Those Lacking Networks of Support
How many aging services providers will recognize this classic scenario, asks Deb Rubenstein: "A landlord would call our information and referral helpline and say, 'I have a resident in my building, and she's in her 80s. She's lived here for decades, she's always paid her rent on time, and apparently managed her own life. And now she seems more and more confused. She's not paying her rent on time, we have other concerns about her health, she doesn't have family or friends who help her, and we don't know what to do.'"
Rubenstein is senior director of programs for Iona Senior Services, Washington, DC, a nonprofit that provides a variety of home and community-based services including adult day programs, care management, and more for more than 4,000 older adults in the DC, Maryland, and Virginia area.
She says that many of the factors behind such situations involve lack of planning for later life, especially among vulnerable older people who live alone and lack family support or other networks of friends. Iona identified the kinds of planning that would help these clients prepare: "Key actions like advance care planning, completing legal documents, identifying somebody to act for them in the event that they can't act for themselves, thinking ahead about where they would live if they weren't able to live independently, or how to find community services to help them age in place."
The result was a program launched in 2013 called the Take Charge Age Well Academy, offering classes to help clients think through these crucial issues and plan ahead. Later, Rubenstein came across terms like "aging solo" or "elder orphans," referring to people who were aging without identified caregivers.
"On a whim, we said, let's just offer a class specifically about aging solo," Rubenstein says. "And the first time we offered it, we had 70 people show up. We had clearly touched a nerve!" The classes were revised and renamed, and Aging Solo was launched in 2016.
Iona's experience with the classes showed three common experiences: Participants struggled to understand how to put a plan together and identify where help was available; many people in this situation felt very alone, and felt a stigma attached to aging solo; and many felt overwhelmed by the number of issues to be considered and researched.
Gathering in the classes, Rubenstein says, "clients are able to look around the room–or now, the Zoom screen–and they can say, I'm not alone, I'm not the only person struggling with this. I can get support and a sense of community around this challenge."
About 450 people have gone through Aging Solo in person, and another 120 have attended via remote classes, necessitated by the pandemic. With a grant from the AARP Foundation, Iona created a webinar version of the program that users can view on their own schedule.
"Rather than offering it live through Zoom, we were able to create these videos and turn it almost into a book club model where people could watch the videos on their own and then come back with their own groups and discuss," according to Iona Program Analyst Andrew Miller. Aging Solo participants can come together in quarterly "alumni reunions" to report on their accomplishments, get help with challenges, and renew friendships made in the classes.
Aging Solo is available as a package including a PDF handbook, six videos expanding on the handbook, discussions with experts and individuals who have implemented the lessons, and a facilitator's guide for organizations wanting to put on their own Aging Solo classes. Fees for the package are on a sliding scale for individuals or organizations.
Lessons Learned
People without one or two identified caregivers need to learn how to put together a network that includes the family and friends who may be able to help in some way and community organizations. "One thing we really stress is planning for the end of life, because this is a difficult topic for many people, but especially those who are aging solo" Rubenstein says. "And this curriculum is adaptable for individuals with spouses and adult children as well–everyone is potentially aging solo because those family members may not be available when help is needed."
Iona has brought in elder law attorneys to talk about legal issues, and recommends that organizations using the program also do so. Miller notes that Medicare has added a CPT code for discussions about advanced care planning with patients, so clients are encouraged to inform their doctors and ask them to discuss relevant health issues.
Rubenstein thinks health care systems, including many aging services providers, could do a better job of being sensitive to the stigma of aging solo. "It's about the way questions are asked, or forms are worded. People who are aging solo may struggle to answer questions like 'who's your identified caregiver' or 'who's your next of kin?' We need to recognize that not everybody has that in their lives." She recommends asking clients if that is a concern for them, and offering them resources or referrals to support, while understanding they might be embarrassed or anxious about it. Feedback from participants in Aging Solo has shown that they feel more comfortable about their ability to build a support network that includes not just family and friends but community organizations that can help support them.
Do you have a story to tell? The LeadingAge Story Collector, powered by Greystone, makes it easy to submit yours. Try it now.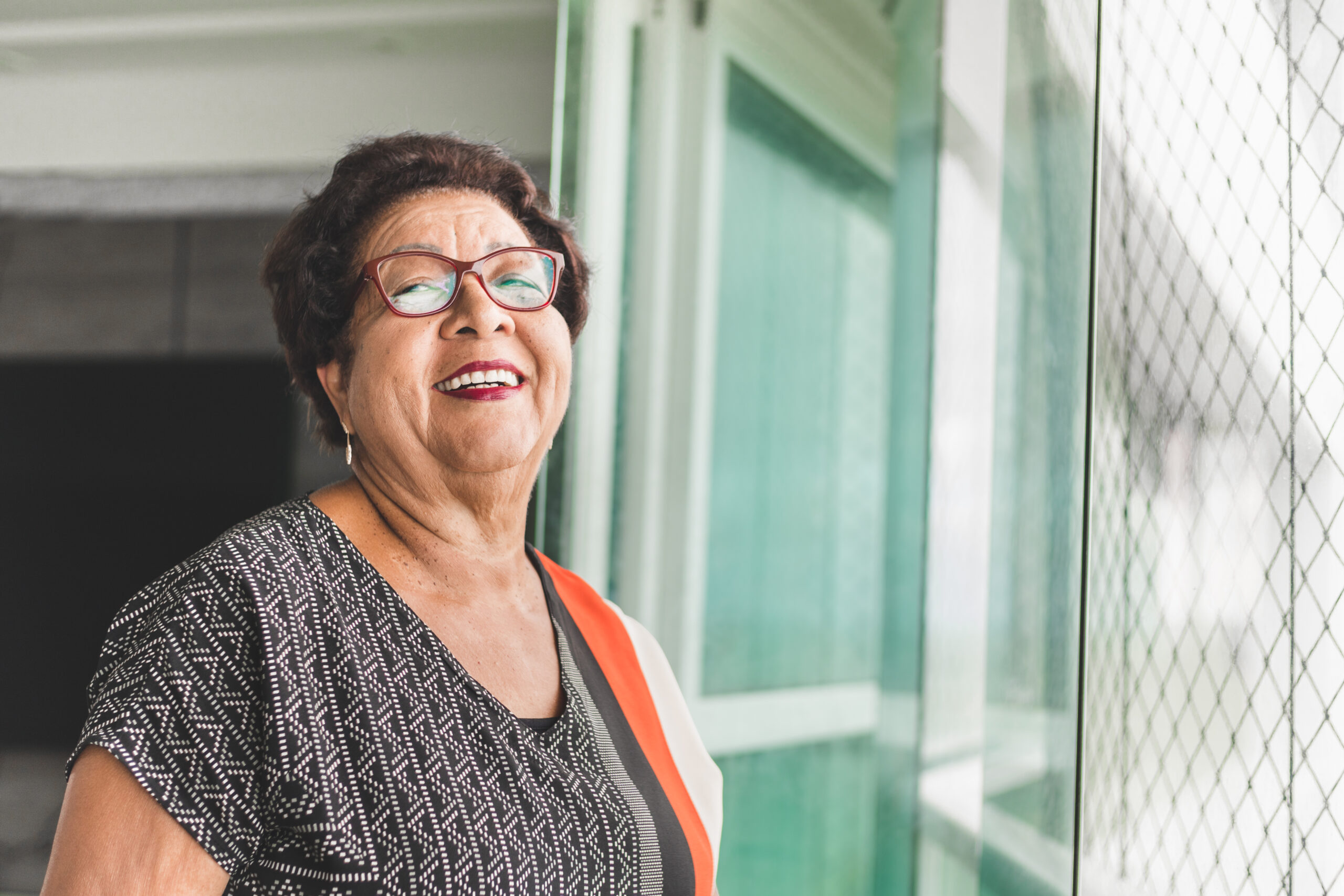 Most Recommended