Art and an Evidence Base to Train Life Enrichment Staff
During the early days of the COVID-19 pandemic, life enrichment and activities directors faced a high-stakes challenge: turning in-person resident engagement programs into remote ones, while minimizing the toll that stay-in-place policies took on residents and clients in all service lines.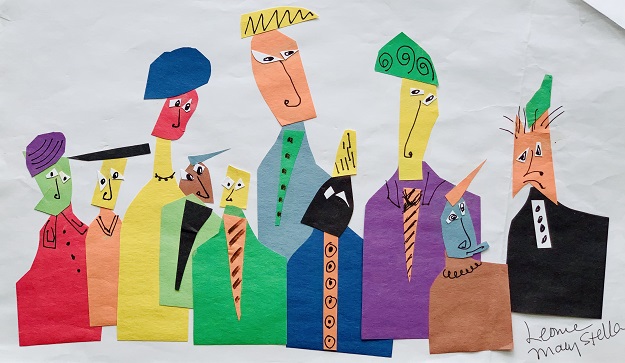 Front Porch, a LeadingAge member based in Glendale, CA, has launched a new program, Creative Spark, designed to help life enrichment staff by bringing evidence-based strategies to their work.
"Creative Spark supports staff who work in resident engagement so they can use creative aging principles to enhance their work and link their creative spark to what residents are looking for," says Jessica McCracken, director of Creative Spark. "And then we tap into our own internal motivators and drivers at work and leverage that to create meaningful engagement strategies for older adults."
Creative Spark uses art as a primary vehicle for engagement. It partners with Ruth's Table, an arts and access non-profit, to create an exploration of identity and self-expression. Ruth's Table was founded in 2009 at Bethany Center, a Front Porch affordable housing community in San Francisco.
The curriculum includes multiple adaptations for diverse needs, including dementia-friendly adaptations, low vision access, and multiple language needs.
When the pandemic began, McCracken was director of Ruth's Table. "We were able to continue our engagement of the older adults, primarily at Bethany Center, but we had older adults in the community as well, using these kits and doing virtual programming," she says. "Creative Spark really takes the magic of Ruth's Table and creates a scalable model [for] life enrichment staff."
Staff at more than 25 organizations have participated so far in the six-week program–mostly Front Porch communities, along with a couple of other LeadingAge members in the Bay Area. McCracken says the goal is to create a program that can be taken nationwide to help life enrichment staff boost engagement not only for residents, but for staff as well.
Participants–up to 16 at a time–begin with videoconference training by Creative Spark, then use imaginative curriculum to deliver resident art classes. Programming is based around a universal theme and implemented in a variety of ways, including art kits and online or phone-based workshops. Projects can be adapted to a resident's unique needs and interests, ensuring that everyone has access to the creative process. The resulting artwork is collected and displayed in a virtual exhibition with Ruth's Table, and celebrated through virtual culminating events.
"We also spend time looking at what makes [activities staff] tick, and how to ignite that and bring it to our work," McCracken says. "We continue to meet through our curriculum. What are your pain points? What are your challenges in implementing it, and how can we help you work around them?"
Learn more about Creative Spark here.
This story originated in the LeadingAge Story Collector, powered by Greystone. Submit your story now.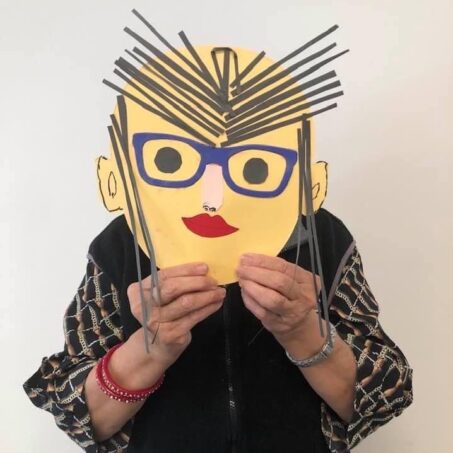 Most Recommended