Partnerships & Affiliations | Strategic Planning | Workplace Culture |
March 14, 2022
CAST Members Make News
Dele Health Tech Announces Integration with PointClickCare's EHR Platform
PointClickCare Technologies, a LeadingAge Gold Partner with CAST Focus, and Dele Health Tech, Inc. have announced an integration that tackles solving one of the biggest issues in senior living today—the problem of falling. PointClickCare is a leading cloud-based software vendor for the senior care market, and Dele Health Tech, Inc. is a global innovator of AI fall management.
Dele Health Tech's platform leverages existing technology systems at senior living communities for accurate fall detection and resident-centric, predictive care. Intelligent data fusion combines data streams from in-apartment smart devices and the PointClickCare EHR platform to provide real-time Smart Alerts™ and Smart Insights™ for personalized care delivery.
"The PointClickCare Marketplace offers the widest range of integrated solutions available to the market," says Chris Beekman, Marketplace Director, PointClickCare marketplace director, in a statement on PRWeb. "Our partnership with Dele Health Tech is further testament to our continually growing partner network and ecosystem, and the wealth of possibilities it provides our customers to extend their technology capabilities."
Sentrics Expands Leadership Team to Further Accelerate Growth
Following two solid years of accelerated growth, Sentrics has announced the addition of a new Chief Revenue Officer, Jamie Oakes, to help extend its expansion. Leveraging experience from Fortune 500 and private equity owned companies across multiple healthcare disciplines, Oakes will design and execute new sales strategies and repeatable sales frameworks to drive further growth. A 25-year sales veteran, Oakes joins a team of seasoned executives with experience across senior living, healthcare and financial services, said GlobeNewswire.
Sentrics is a LeadingAge Bronze Partner with CAST Focus known for its leadership in senior living technology. Sentrics is rapidly extending its presence across all acuity levels to help communities and hospitals nationwide transform into more sophisticated, clinically oriented, risk-management businesses that put the resident and patient at the center of care.
Yardi Expert and CAST Commissioner Fil Southerland Named HITAC Member
Yardi® Director of Health Care Solutions Fil Southerland has been appointed to the Health Information Technology Advisory Committee (HITAC). The Comptroller General of the United States and head of the U.S. Government Accountability Office announced the appointment of Southerland, along with six other members, to serve a three-year term, The Facts reported.
Southerland has been involved with the long-term and post-acute care industry for over 15 years and is a CAST Commissioner. He currently serves as director of health care solutions at Yardi, a LeadingAge Bronze Partner with CAST Focus, where he leads initiatives in electronic health care records and interoperability. Prior to his time at Yardi, Fil served as founder and CTO of ALMSA, Inc., a nationally recognized cloud-based electronic health record provider for assisted living communities.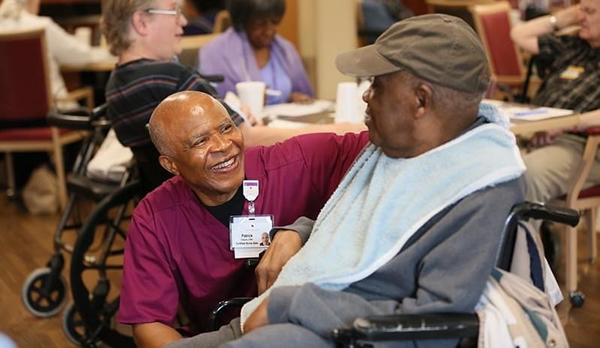 Member Recommended