Nursing Homes |
May 15, 2020
CMS Announces Additional Blanket Waivers for Nursing Homes
CMS announced new 1135 waivers on May 11. These waivers, once again, cover a broad range of CMS-certified providers, including nursing homes. The CMS fact sheet on waivers has been updated and can be accessed here. The LeadingAge resource on 1135 waivers for nursing homes has also been updated and is available here. Details on the waivers follow below.
Paid Feeding Assistants
CMS is modifying requirements at §483.60(h)(1)(i) and §483.160(a) related to minimum hours for paid feeding assistant training. Minimum timeframes for state-approved training courses will be reduced from 8 hours to 1 hour. Training courses must still cover the topics outlined at §483.160(a)(1) – (8), including infection control and other topics. Paid feeding assistants must also continue to work under the supervision of a registered nurse (RN) or licensed practical nurse (LPN). Members should note that while CMS has granted authorization for reduced training hours, a state may choose not to adopt this reduced timeframe for its training program. Members should confirm training requirements with the state to ensure compliance.
Life Safety Code: Alcohol-Based Hand Rub Dispensers
CMS is waiving prescriptive requirements around the placement of alcohol-based hand rub (ABHR) dispensers. Requirements at 2012 LSC, sections 18/19.3.2.6 specifically address the placement of ABHR dispensers, including spacing between dispensers, maximum dispenser capacity, maximum aggregates of ABHR per single smoke compartment, etc. CMS is relaxing some of these requirements due to the increased need for availability of ABHR during this pandemic. Nursing homes must continue measures to prevent accidental ingestion by residents. Nursing homes must also continue to store quantities of ABHR greater than 5 gallons in a protected hazardous materials area.
Life Safety Code: Fire Drills
CMS is waiving the requirement for a quarterly fire drill due to safety concerns around the massing and moving of staff during these drills. In place of the quarterly fire drill, CMS will permit a documented orientation training program related to the current fire plan. Recall that the current fire plan may have changed as facility conditions, including physical environment and operations, were adjusted in response to COVID-19. Your fire plan and training should address these changes. Staff should be instructed on current duties, life safety procedures, and fire protection devices in their assigned area. Information on fire drill requirements can be found at 2012 LSC, sections 18/19.7.1.6.
Life Safety Code: Temporary Construction
CMS is waiving requirements of the Life Safety Code that would otherwise prohibit temporary walls and barriers between patients. The code section referenced by CMS, 2012 LSC, sections 18/19.3.3.2, appears to relate to interior finish. Note that temporary barriers may be in use as engineering controls or physical environment modifications in response to COVID-19 and in accordance with CDC guidance and previous CMS waivers around physical environment. Be sure that any temporary construction is maintained safely.
What This Means for Providers
Recall that federal blanket waivers require no additional permission from CMS to implement. However, it is advisable to check that certain waivers are consistent with state requirements, such as the paid feeding assistant waiver above. Federal waivers will remain in place throughout the duration of the emergency unless otherwise noted by the Secretary.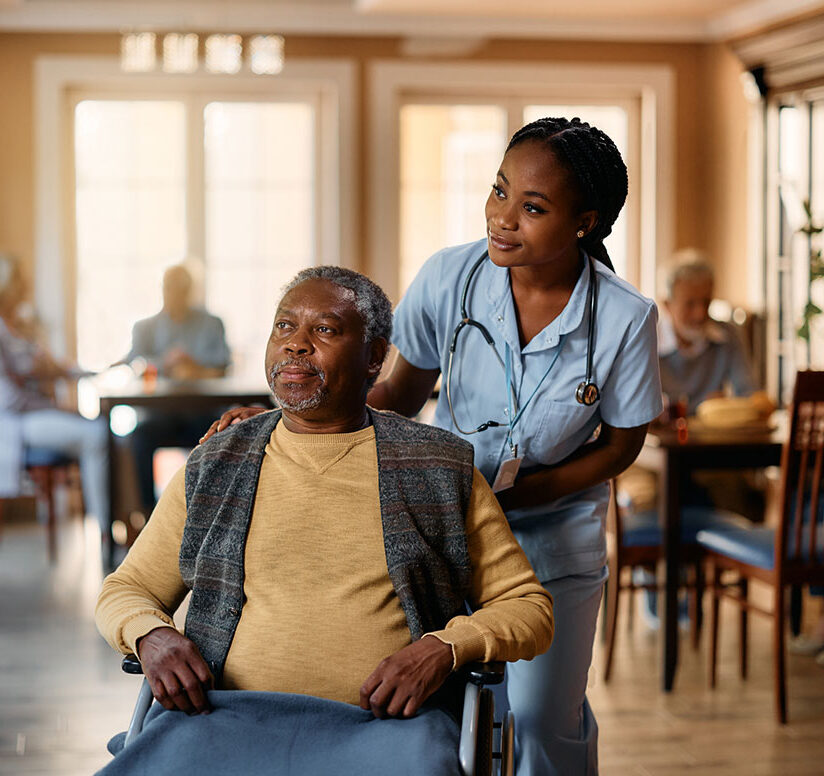 Member Recommended