CMS Revises Nursing Home Special Focus Facility Program
The Centers for Medicare and Medicaid Services (CMS) announced changes to the Special Focus Facilities (SFF) program on October 21. The changes outlined in memo QSO-23-01-NH are part of the White House agenda to improve nursing homes and include tightening criteria for graduation from the program, increasing enforcement within the program, extending the monitoring period after graduation from the program, and terminating nursing homes that do not maintain improvements after completing the program. Program revisions do not expand the number of nursing homes served by the program, but direct State Survey Agencies (SSAs) to consider staffing and other factors when recommending for the program nursing homes from the SFF candidates list.
Recommendations for Selection of Special Focus Facilities
SFFs are selected by the SSA based on a list of candidates. Candidacy for the SFF program is determined by performance on standard health and complaint surveys in the previous 3 years. In the program updates released on October 21, CMS now directs SSAs to consider staffing (staffing star ratings or staffing ratios) when deciding between 2 or more similarly qualified SFF candidates. SSAs may additionally consider other relevant factors such as complaint findings or enforcement actions.
Selection as a Special Focus Facility
CMS now advises that SSAs will conduct a teleconference with nursing homes selected for inclusion in the SFF program to discuss the seriousness of this designation; the importance of culture, leadership, and system processes; the resources available to SFFs and expectations that SFFs will make a "good faith effort" toward quality improvement; and CMS's ability to utilize enforcement actions in the absence of sustained improvement or good faith efforts. Examples of good faith efforts to improve quality include:
· Regular engagement with the Quality Improvement Organization (QIO).
· Engagement with an external consultant.
· Implementation of evidence-based interventions.
· Measurable and sustained operations changes including changes in leadership or increasing staffing levels.
Progressive Enforcement of Special Focus Facilities
SFFs will continue to be surveyed every 6 months while in the SFF program. Enforcement actions taken for noncompliance should be progressive in nature for continued noncompliance, either by increasing the severity of a single enforcement action, such as increasing Civil Money Penalties (CMPs), or by increasing the number of enforcement actions such as adding a Denial of Payment for New Admissions when a CMP has already been enforced. CMS newly recommends SSAs consider a SFF's good faith efforts in determining whether progressive enforcement is appropriate.
Special Focus Facility Program Graduation and Termination
SFFs graduate from the program after 2 consecutive standard health surveys with no citations of "F" or higher (or "G" or higher on a Life Safety Code or Emergency Preparedness survey) and no intervening complaint surveys with citations at "F" or higher.
CMS intends to maintain this criteria, and now adds additional criteria for graduation: no surveys with 13 or more deficiencies cited at any level and no pending complaint surveys triaged at "IJ" or "non-IJ High". SFFs cited at "IJ" on any 2 surveys while in the SFF program will be subject to termination of the provider agreement. SFFs that have not met criteria for graduation after 3 standard surveys will be subject to evaluation and potential termination.
CMS further retains its discretion on decisions regarding graduation or termination based on factors unique to the nursing home including an evaluation of the nursing home's efforts to improve, specific circumstances of noncompliance, or issues with access to care that may result from termination.
Post-Graduation Monitoring and Enforcement
SFFs will be closely monitored for a period of 3 years following graduation from the SFF program. Nursing homes that continue to demonstrate poor performance following graduation from the SFF program will be subject to enhanced enforcement up to and including termination from the Medicare/Medicaid programs.
LeadingAge recommends any nursing home members selected for the SFF program work closely with their state LeadingAge for information on quality improvement programs, engagement with the Quality Improvement Organizations, and consultant opportunities to sustain efforts toward improvement.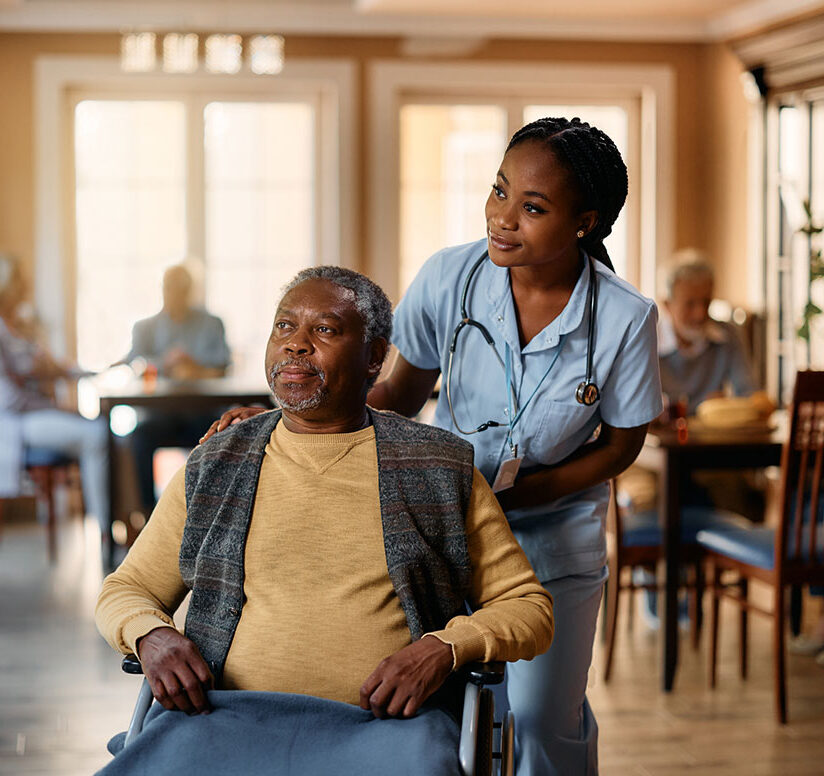 Most Recommended