Corporate Partner Program 2023
The Corporate Partner Program is the membership category designated for for-profit companies and corporations. Membership in the Corporate Partner Program provides your company with access to a variety of opportunities to engage with LeadingAge Provider Members year round while saving marketing dollars and keeping you connected with current topics and resources.
Become a Partner
Partnership offers access to a variety of unique benefits you won't find anywhere else. Not only will you have critical opportunities to engage with LeadingAge members around the country, but also gain the first-hand access and information you need to effectively position your products and services in one of the fastest-growing markets.
Whether you're new to the market or looking to get more out of your current marketing budget, LeadingAge has a suite of options to fit your needs. We've collaborated with businesses like Ziegler, connectRN, and PointClickCare.
Partnership with LeadingAge opens the door to valuable benefits for your organization. With four partnership levels, we offer custom and turnkey packages to fit your marketing goals and budget. Benefits include unparalleled access to our diverse membership of aging services providers, including opportunities to introduce your company's products and services through brand visibility, thought leadership, and digital communications. You'll also receive the information, industry news, analysis, and expertise that makes LeadingAge the go-to resource and thought leader for our field.
LeadingAge's business development team is on call to help you customize a package that works for your organization, and will stick with you as a concierge for your benefits throughout the year. Learn more and join LeadingAge's Corporate Partner Program today. Contact the LeadingAge Business Development Team for more information.
See our current Gold, Silver, Bronze and Associate Business Partners, and read news from our Corporate Partners now.
LeadingAge is the largest association of aging services organizations in the country whose members help older adults thrive. We represent more than 5,000 nonprofit aging services providers and other mission-minded organizations that touch millions of lives every day. Alongside our members and 38 state partners, hundreds of businesses, consumer groups, and foundation and research partners, LeadingAge addresses critical issues by blending applied research, advocacy, education, and community-building. We bring together the most inventive minds in our field to support older adults as they age wherever they call home.
LeadingAge members are a cross-continuum community of providers delivering quality care and services to older adults, people with disabilities,  and youth. In communities across the country, they are distinguished by a collective commitment to transforming the field of aging from the ground up.
Members of LeadingAge are nonprofit aging services providers and others who share our common ideals. They include life plan communities, nursing homes, assisted living communities, low-income senior housing communities, and home and community-based services (HCBS) providers that offer adult day, PACE, home care, home health, and/or hospice services.
The collective power of LeadingAge is made greater through sharing, learning, and collaborating. Our more than 5,000 mission-driven members are accountable to their workforce, their community, and the people they serve. They are steadfast in their efforts to provide equitable and inclusive aging services, and their work is guided by compassion and respect.
Members by Region
LeadingAge has members in every state across the US. In collaboration with our 38 state partners, LeadingAge has a broad member network of providers across aging services.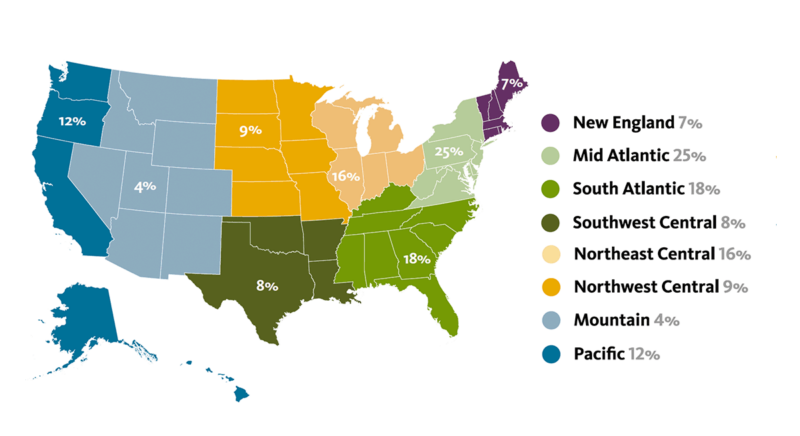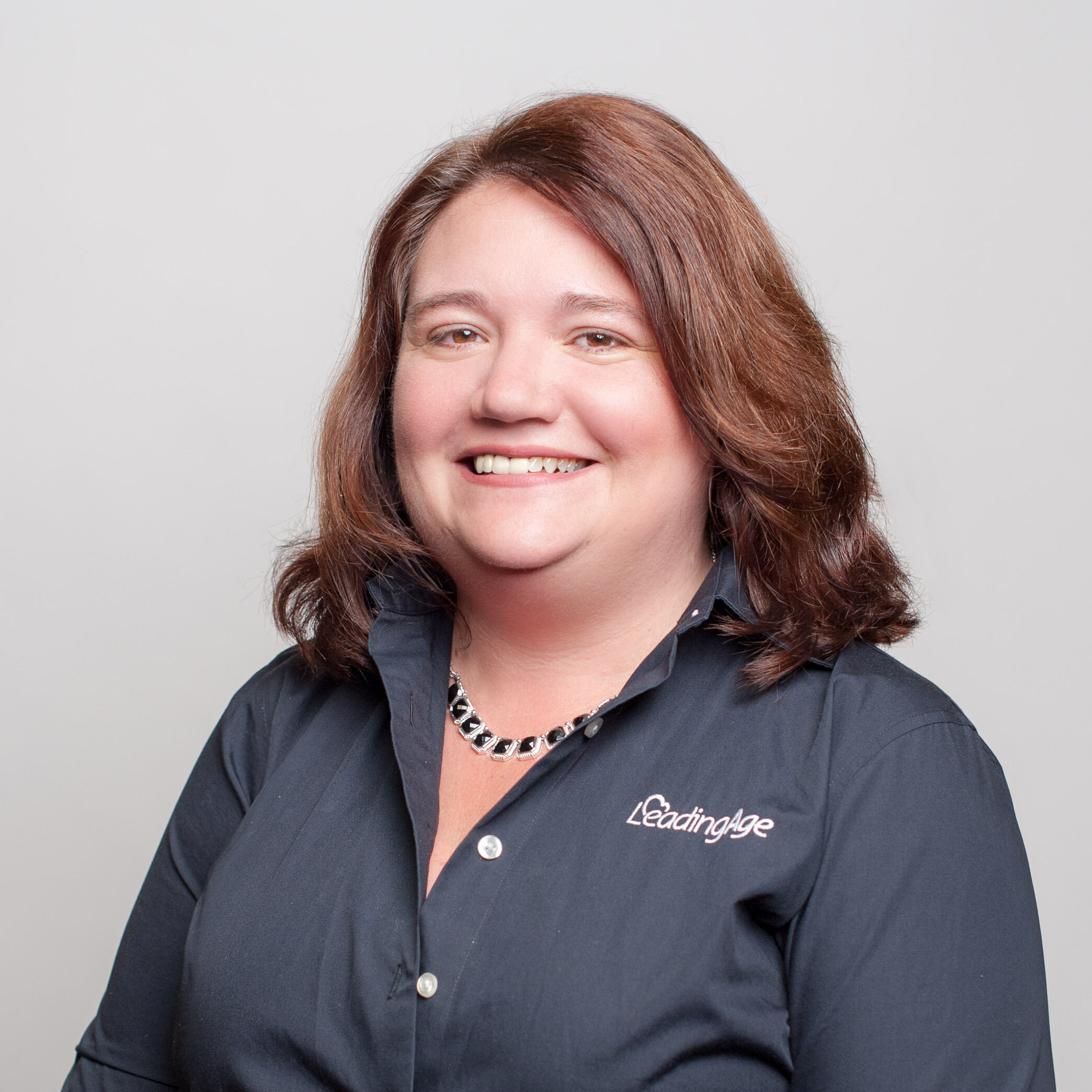 Hello, I'm Kathy!
Contact the LeadingAge Business Development Team to learn more and join LeadingAge's Corporate Partner Program.

Sales@Leadingage.org