DOL $80 Million Grant Funding to Address Shortage of Nurses
On October 3, the U.S. Department of Labor (DOL) announced an $80 million funding opportunity through its Nursing Expansion Grant Program. The DOL announcement points out "the unprecedented demands that the pandemic placed on the nation's nurses – combined with retirements and an aging workforce – have greatly increased the need for nursing workers in the U.S."  The agency also indicates these grants align with the DOL Good Jobs Initiative and the Biden-Harris administration's commitment to support an equitable expansion and diversification of the U.S. healthcare workforce by improving job quality, skills training and employment support services.
Administered by DOL's Employment and Training Administration (ETA), these grants emphasize training people from historically marginalized and underrepresented populations to bring greater employment equity in underserved communities and improve healthcare workforce diversity. ETA's Supporting Documents indicates Nonprofit healthcare organizations qualify as eligible lead applicants. Grantees may utilize the funds for supportive services that are necessary to enable an individual to participate in education and training activities during the grant period. Examples of such services include, but are not limited to childcare, dependent care, licensing exam fees, transportation, or providing a stipend directly to the participant.
The DOL Nursing Expansion Grant Program is to address bottlenecks in training the U.S. nursing workforce, and to expand and diversify the pipeline of qualified nursing professions who can fill the jobs. The Program has two tracks. The first track, the Nurse Education Professional Track, will increase the number of nursing instructors and educators by training new or upskilling experienced current or former nurses into advanced postsecondary credentialing necessary for nursing instructors and educators.
The second track, the Nursing Career Pathway Track, will train frontline healthcare professionals and paraprofessionals, including direct care workers, to advance along a career pathway and attain postsecondary credentials needed for middle- to high-skilled nursing occupations. The funding covers nursing at all levels, which includes Registered Nurses, Nurse Practitioners, Licensed Practical and Licensed Vocational Nurses, Home Health Aides, Certified Nursing Assistants and Personal Care Aides.
Grantees will develop training partnerships between clinical settings and education and training providers to support accelerated learning and expanded access to clinical residencies and specialty care rotations and target the funding to the areas of greatest need. The funding covers recruitment and retention efforts as well, which is important to consider as we look at longer term solutions. This is also a great way to build partnerships to develop the continuum of staff in our settings.  
Applicants for either track must incorporate the following principles and strategies into their projects: 1) strategies for ensuring diversity, equity, inclusion, and accessibility; 2) career pathways; and 3) approaches for increasing job quality. Robust supportive services must be made available to participants who need them to increase participation in training and to retain individuals in training programs to increase their likelihood of completion.
DOL expects to commit up to 65 percent of the total available funding for projects under the Nurse Education Professional Track, and the remaining amount will be for projects under the Nursing Career Pathways Track. Individual grant amounts for the Nursing Career Pathways track will range from $1 million to $3 million, for a 60-month period with an anticipated start date of 02/01/2023. Applications must be submitted by January 6, 2023.
Additional information on specific eligibility requirements is available in the DOL Nursing Expansion Grant Program Funding Opportunity Announcement.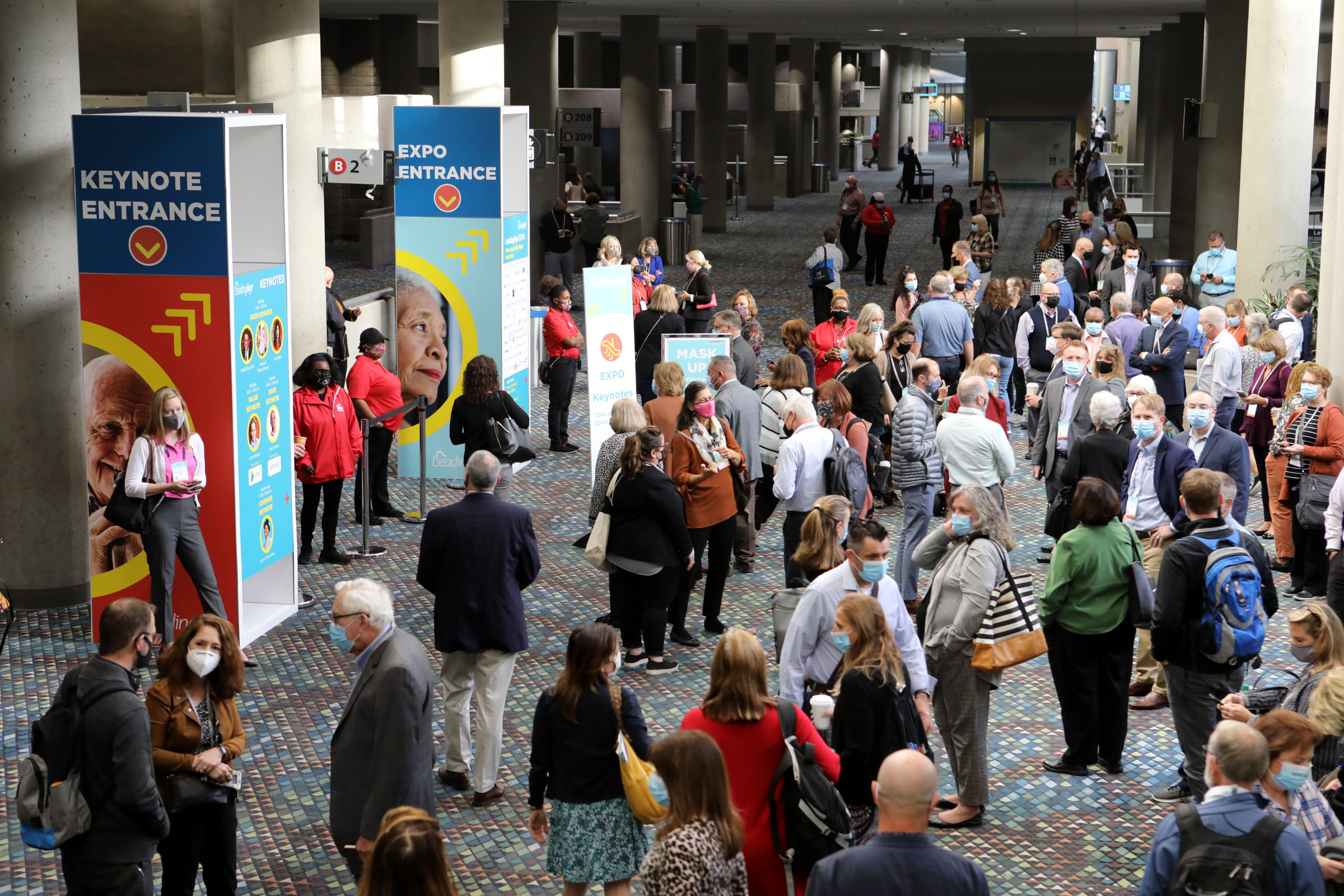 Most Recommended