Family Creates Popular Live-Streamed Shows for Memory Care Residents
Early in the COVID-19 pandemic, life enrichment staff at Morningside Ministries, San Antonio, TX, were the communication links between residents and their families. With the help of Skype, Zoom, FaceTime, and plain old telephone calls, staff stayed busy setting up conversations.
The memory care unit had only three tablets, so the unit's 40 residents had to wait their turn to call family via Skype.
"One of our residents was a mother of four sons," says Monty Draney, director of life enrichment. "I asked participants if it would be alright for others to observe (eavesdrop) on calls in progress." He says the residents are a tight-knit group, as are the families, so no one said no to the idea.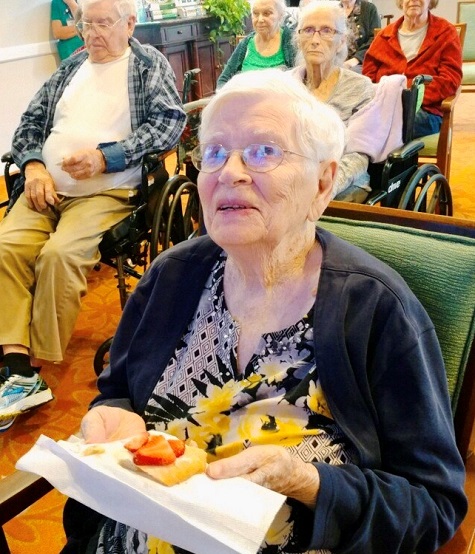 This resident's sons wanted to do more, Draney says: "I realized this could be a chance for our residents to have activities run by a fresh face. We came up with the idea of a virtual baking show, as their mother was a prolific baker. This gave them the opportunity to use their mother's familiar recipes."
Using equipment (a giant television) and some support from iN2L, Morningside Ministries showed the cooking show via Skype. It was streamed live from one of the sons' kitchens, with his wife holding up a sign listing each ingredient, e.g., "cinnamon." The family gave each recipe in advance to Morningside's culinary department, which would bake a batch, to be served warm at the end of each episode.
"Residents would reminisce around cooking, and I'd ask them what they want next time, and it was always chocolate, says Draney, laughing. "This show remains our number-one Skype program and has evolved into a show and tell with a spiritual message at the end."
The baking shows have continued nearly every Friday for 14 months. Next week's show will include the grandchildren running the program. One of the resident's other sons often hosts a trivia or guessing game on Sunday mornings.
Other shows (once in-person, now online) include a drumming class and visits from a nearby company that raises exotic animals. Draney would also like to make an arrangement with a local elementary school, allowing residents and kids to interact virtually.
This story originated in the LeadingAge Story Collector, powered by Greystone. Submit your story now.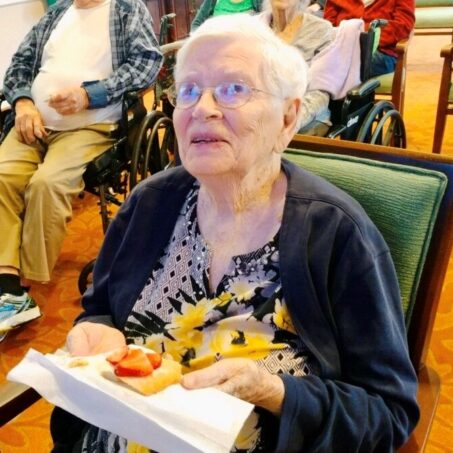 Most Recommended