Giving Voice and Honor to Older Adults
The genesis of the Wisdom & Stories Initiative was a resident's soulful reflection:
"All I have are my memories and now I am losing those."
Josephine Caring Community, Stanwood, WA, is a nonprofit, full-continuum provider affiliated with the Evangelical Lutheran Church in America (ELCA). The organization responded to this grief, broadly held among many residents and especially those living with dementia, by starting the Wisdom & Stories initiative in January 2022.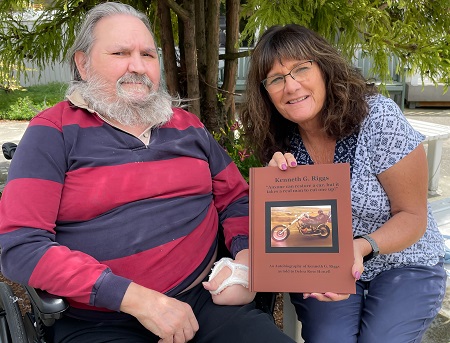 Through an article in the Daily Herald (Snohomish County) and outreach posts via Craigslist, Meetup Writers Groups, Indeed, local congregations, community colleges, and word of mouth, Josephine recruited 43 volunteers. They were asked to develop compassionate and sensitive relationships with residents to capture their important wisdom and memories, and then write books which can be published in hardcover form for each resident to retain. The writers will also receive a copy of their books and Josephine will retain a copy for our staff and archives.
So far, 14 hardcover books have been published through Barnes & Noble Press. The goal is to publish 40 books by the end of this year.
Statistical studies have demonstrated that life-review interviews that lead to the creation of life story books have significant physio-social benefits for people living with dementia, particularly if those people have editorial control and decision-making power throughout the process. This is the process we embraced through our initiative, with uncensored conversations and minimal editing to allow the resident's voice and truth to prevail throughout the narrative.
The study noted above also demonstrated that when the published books are available for staff to read, there is improved care for the residents. Staff are inspired and equipped to provide more holistic resident-centered care if they know more about the resident's life and values. In this pandemic-weary era, the elevation of the resident's voice is important to keep us focused on one of our organizational values, that "All people are worthy of exceptional and compassionate care in mind, body, and spirit."
Our volunteer writers have dedicated significant time and energy to the Wisdom & Stories endeavor. Some are published authors while others are hobbyists. Some are in their 80s and retired while others are in their 30s. All have leaned into the project wholeheartedly. The relationships they have created with our residents has been healing for some of the writers, who are by their participation paying tribute to loved ones who lived in a care facility or lived with dementia. For others, it affirms that their skills can contribute to the well-being of those feeling marginalized or forgotten in our society. For all, hope has been the shared experience.
The volunteer documentation and orientation required coordination with Josephine Caring Community's HR and infection control staff. Though we offered a remote communication option, 75% of the writer/resident pairs opted for in-person interviews behind goggles and masks because they believed this approach would nurture more personal and trusting relationships that were necessary for the interviewing process.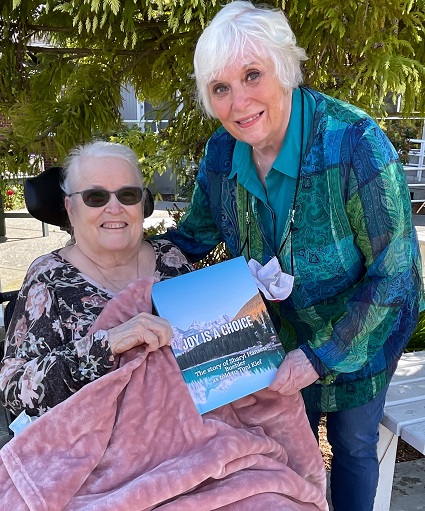 The initial phase of the project required about 15 hours of staff time per week, but as the project progressed, it dropped to as little as five hours per week.
Embedded in this project is a "Writer's Hub" which meets via Zoom twice a month. Writers meet for mutual support, to ask questions, make suggestions, and learn. The Hub facilitates collaboration, networking, and relationships within our volunteer community.
The residents involved included people with dementia and survivors of strokes who required patience from our writers. Other participants were very articulate, offering a firehose of insights and detail about their lives. Our volunteer writers were able to honor and meet all of the residents where they were, however they were able to share, which really speaks to the relational aspect of the project and makes it distinct from paid story-writing services.
Many volunteers stepped forward to offer other services to the authors for free. One is a professional copy editor who volunteers her time to review the drafts of fellow writers; another is a social worker who coaches writers in interviewing–to glean and reflect residents' personal strengths within sometimes tragic storytelling. Other volunteers provided spell-checking, graphic design, and finishing/uploading books onto the Barnes & Noble Press site. In short, the community leaned in together to share not only with the residents but also to support one another.
The short-term and specific nature of this project was attractive to the volunteers. We asked them to share their passion (writing) in a project with specific time parameters, which they noted was a factor in their decisions to participate. Some writers have completed books in a matter of weeks while others take several months. The shortest book we have published so far is 18 pages and the longest is more than 120 pages.
The Wisdom & Stories Initiative was made possible with a $6,000 grant from the Northwest Washington Synod of the ELCA to enhance "community and inclusion." We should have sufficient remaining funds to repeat this program again in 2023 given the enthusiastic response we have received from residents, writers, families, and staff.
A few of the writer-volunteers have made interesting videos about their experiences with the project:
Eileen Burdick is spiritual care director at Josephine Caring Communities.
This story originated in the LeadingAge Story Collector, powered by Greystone. Submit your story now.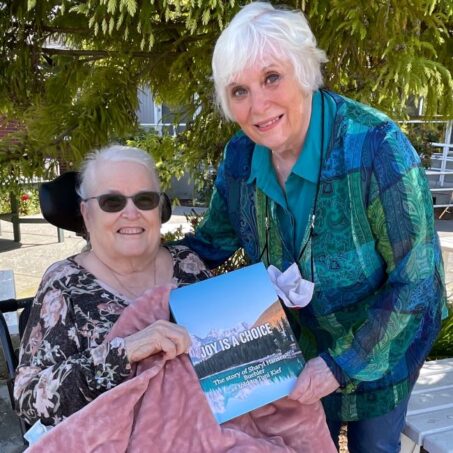 Most Recommended