How Robots Are Aiding Senior Living
While robots are still making an entrée into senior living, already their application can go beyond simple tasks. For example, robots are bringing significant pay raises to dining staff at one life plan community, and they have the potential to identify residents' health risks.
Robots Yield More-Experienced Staff
At Cypress Living in Fort Myers, FL, three Servi robots are bringing plates to and from the kitchen. The robots mean that fewer workers are needed during a time of workforce shortages, said CAST Commissioner and Cypress Living Vice President of Innovation Joe Velderman. Velderman's comments appeared in a recent McKnight's Senior Living article, "Tech options in the dining room? Bot-ter believe it."
Rather than reallocating the savings elsewhere, Cypress Living is leveraging the situation to benefit its staff. The community is saving 330 hours per week on front-of-house culinary staffing. It is reinvesting those savings into 40-50% pay raises for nearly all of those staff positions, which is attracting more-experienced staff, Velderman said.
Majd Alwan, Ph.D., CAST executive director and LeadingAge senior vice president of technology and business strategy, presented the big picture. "The No. 1 pain point for aging services providers this year is workforce shortages, so the potential for technology to help mitigate that is definitely bubbling to the top in terms of priorities," Alwan told McKnight's Senior Living.
Power of Robots to Catch Health Risks Early
On a recent Senior Housing News Transform Podcast, Milo Pinkerton said that he is looking at use of robots in other countries, such as Japan and Switzerland, that are having more staffing challenges than the United States. Pinkerton is CEO of Heritage Senior Living, which offers high-quality senior housing in 16 communities across Wisconsin. A Senior Housing News article summarized his comments.
He also noted the ability of robots, cameras, and sonar to identify health risks early, especially in memory care. Examples include identifying fall risk and patterns that might indicate urinary tract infections.
"I think it's a game-changer that's going to really bring a lot of tools to our properties that will make our residents safer and avoid emergency admissions in hospitals, as well as avoid delays in treating things that we would not otherwise have known," Pinkerton told Senior Housing News.
Robot Reviews
Looking for a robot of your own? Reviewed has offered up "6 AI Innovations for Those Aging in Place." On the list are the Amazon Astro, lauded for its ability to allow remote caregivers to watch over its charges, ElliQ and its ability to engage older adults, and the Temi Robot V3, which can be used in innovative ways like virtual nurse and virtual concierge applications.
Upcoming: Robotic Applications in Aging Services, Oct. 18 at LeadingAge Annual Meeting + EXPO
Registration is now open for the LeadingAge Annual Meeting + EXPO, with 11 sessions bringing you the latest developments in aging-services technologies. The meeting will be held Oct. 16-19, 2022, at the Colorado Convention Center in Denver, CO.
Make sure to check out the Robotic Applications in Aging Services (Session 9-G) on Tuesday, Oct. 18, from 11 a.m. – noon. Register today!
Recorded CAST Session
To jumpstart your learning on robotics, watch The Case for Physical Robotic Applications: LTPAC Use Cases & ROI. This session was presented at the Collaborative Care Tech Summit, co-hosted by LeadingAge CAST and the Long Term and Post Acute Care Health IT Collaborative and held virtually June 7-8, 2022. View this session on-demand by visiting the Summit event page.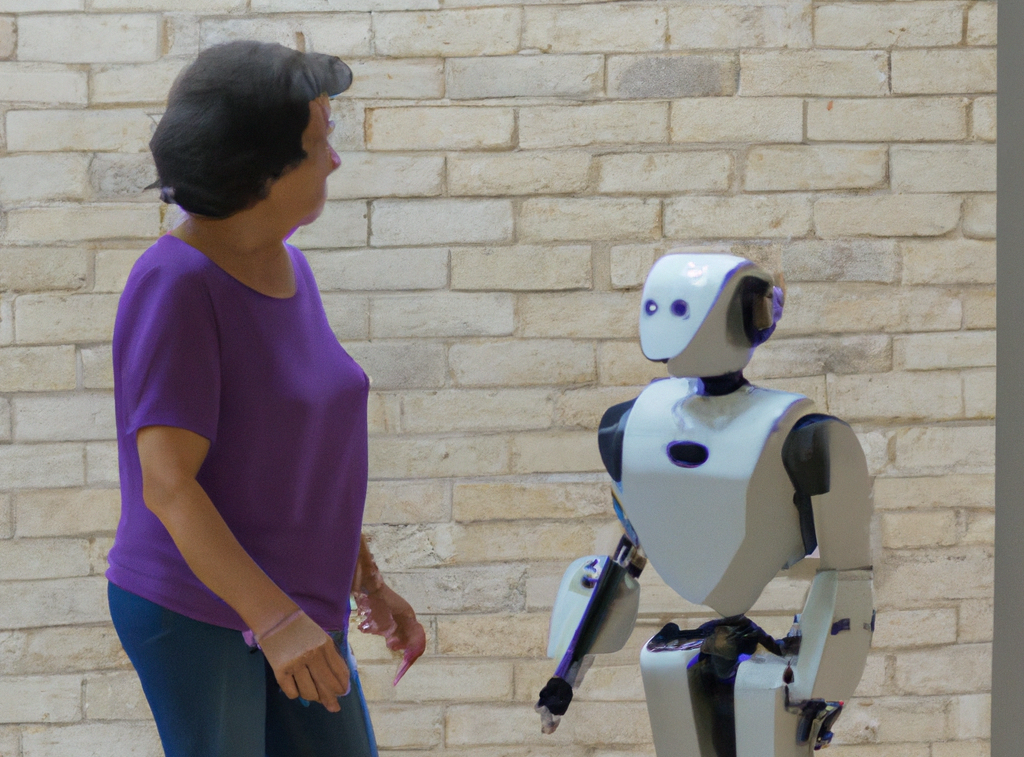 Most Recommended