HUD announces October restart of physical inspections
On August 7th, HUD announced that the agency will resume REAL Estate Assessment Center (REAC) inspections of HUD multifamily and public housing properties in early October. HUD had halted physical inspections on March 13th due to health concerns; the agency said it will utilize strict safety protocols to restart operations.
According to HUD's press release, standard 14-day physical inspection notifications to owners will resume no earlier than September 21st, 2020, with the first inspections resuming on or about Monday, October 5th.
Property Inspection Prioritization
COVID-19 Risk: REAC has developed a "heat map" that categorizes states and localities into four categories of risk, from low to high, based on the latest COVID-19 rates. To keep the residents and staff of HUD properties safe during the inspection process, REAC will prioritize inspections based on COVID-19 data from Johns Hopkins University and health scoring methodology from the Harvard Global Health Institute.
State Health Risk Score (1-Lowest to 4-Highest):
Green – Low (Less than 1 daily new case per 100k people, 7-day average)
Yellow – Moderately Low (Between 1 and 10 daily new cases per 100k people, 7-day average)
Orange – Moderately High (Between 10 and 25 daily new cases per 100k people, 7-day average)
Red – High (25 or more daily new cases per 100k people, 7-day average)
Inspections will be prioritized for localities rated "green," or low risk. The risk map is available from HUD here; the clickable map shows detailed, county-level risk levels. HUD has said the risk map will be updated over time.
Property Condition: In addition to an area's exposure risk, properties will be prioritized for inspections based on previous scores, with historically low REAC scores in low risk localities first. In a presentation provided by REAC staff to LeadingAge in June 2020, HUD stated that senior housing communities would be deprioritized from the initial return to inspection operations.
LeadingAge Priorities for Safe Physical Inspections
In July, LeadingAge submitted to the agency priorities for HUD's Return to Physical Inspection Operations. Driven by member feedback, the priorities included prioritizing the health and safety of residents, staff and inspectors during any restarting of physical inspections, and to exclude senior housing communities during the ongoing health emergency. LeadingAge priorities also include absolving owners from fault or consequence if an inspection is cancelled due to COVID-19.
NSPIRE Demonstration Program
Inspections under HUD's two-year demonstration program were also halted in March. HUD staff have told LeadingAge that NSPIRE inspections will continue on the same schedule as standard REAC inspections.
For updates about the NSPIRE demonstration program during COVID-19, and to answer questions about the recently-updated NSPIRE inspection standards, LeadingAge will host HUD staff on our August 17th Housing Advisory Group call. For more information, email jbilowich@leadingage.org.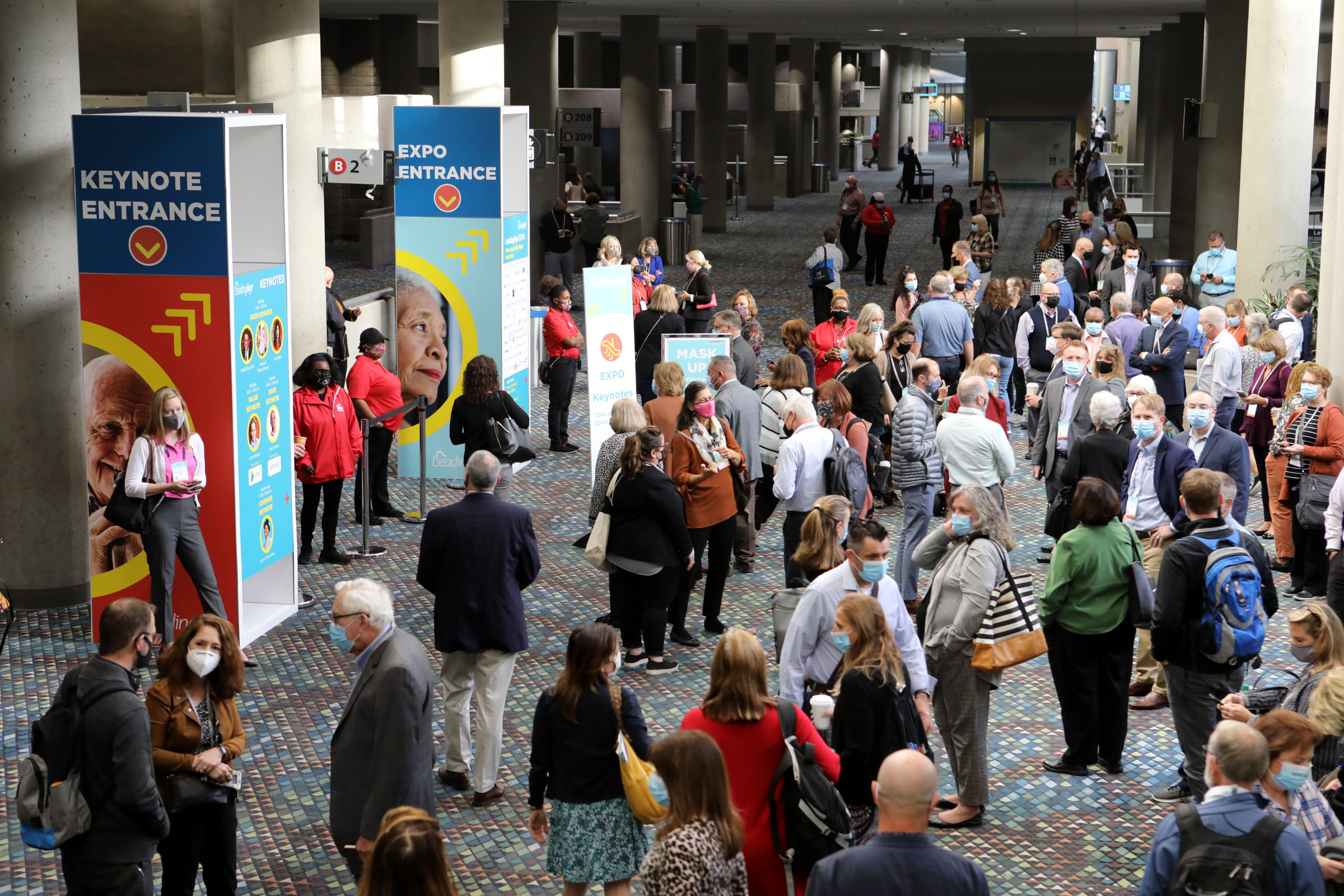 Most Recommended