HUD guidance allows electronic signatures and documents
On May 26th, HUD's Office of Multifamily Housing published guidance for electronic signatures, titled "Electronic Signatures, Transmission, and Storage – Guidance for Multifamily Assisted Housing Industry Partners." On November 6th, HUD issued a revised notice updating two provisions. LeadingAge supports streamlining and electronic flexibilities to help housing providers better serve residents, and we applaud HUD's efforts to limit face-to-face interaction during COVID-19 and beyond.
The Notice provides guidance for the use of electronic signatures, as well as file storage and transmission, in HUD-assisted multifamily housing. Importantly, the HUD Notice does not change the type of documentation that is required to be used by housing providers, only the method of transmission, retention, and authentication. For example, a form that would have previously required an original ("wet") signature by a tenant can could now be either submitted in paper form or signed and transmitted to management electronically.
The guidance is intended for industry partners who work in conjunction with HUD to provide multifamily housing, including owners of HUD-assisted properties, management agents, and service providers in Projected-based Section 8 programs and Sections 202 and 811. The guidance also applies for HUD and Contract Administrators.
Under the Notice, HUD-assisted housing communities are permitted, but not required, to use electronic methods. HUD industry partners can elect to maintain paper files, electronic files, or a combination of both; providers can also convert paper files to electronic format.
According to the Notice, "Except for regulatory requirements, references to original signatures, original documents, the transmission of submission of documents, and file maintenance in established HUD assisted housing guidance may be interpreted and implemented through electronic means."
The revised notice (H-2020-10) replaces the earlier guidance and provides updates to the following two sections:
Section II.A – Added another assisted Multifamily Housing program (Section 811 PRA)
Section VII.B.5 – Revised the language regarding Independent Public Auditors and the use of EIV data
HUD's point of contact for the new guidance is Annecia Durr at Annecia.Durr@hud.gov.
Considerations for Housing Providers
When adopting an electronic document policy, owners are required under the Notice to provide non-electronic options to residents and applicants upon request and when feasible. Any acceptable electronic equivalent to original signatures have to meet certain criteria provided by the Notice, which are based on applicable federal laws governing electronic files and security. In the guidance, HUD outlines definitions for electronic signatures/documents, and requirements for systems with digital signatures. When transmitting documents electronically, housing providers have to use methods that are compliant with HUD's security requirements and with the National Institute of Standards and Technology; these include removable electronic media, such as SD cards, or direct access through system log-ins.
Any use of electronic options must also comply with federal, state and local laws; HUD encourages owners to consult with their legal counsel regarding state and local requirements for certain types of documents outlined in the Notice, including HUD-50059, HUD-9887, and leases or lease addenda. The Notice also provides regulatory requirements for the use of wet signatures and paper documents where they supersede Notice 2020-04 and have to be followed by the owner or management agent.
Owners are also required to provide all notices and communications in accessible formats under the Americans with Disabilities Act (ADA). According to the notice, this can include reasonable accommodations in the event that a tenant or application with a disability is unable to use an electronic system or file. ADA compliance may also include adaptations related to form or type of signature: "In a paper-based transaction, the most used form of signature is a person's name, written with ink and in his or her own handwriting (i.e., a wet signature). To comply with requirements set forth in the Fair Housing Amendments Act and Section 504 of the Rehabilitation Act, use of alternative methods (e.g., signature stamps) may also be acceptable, as long as such use complies with legal requirements."
Lastly, it is the responsibility of housing providers to ensure that effective communication of electronic media includes considers meaningful access for persons with Limited English Proficiency (LEP) across technological platforms. According to the Notice, such formats may include, but are not limited to, multilingual websites and other electronic media.
Implications for COVID-19
Early during the COVID-19 pandemic, HUD made electronic options available to help reduce virus exposure during critical management operating requiring resident interactions, like income recertifications and new applicant processing. These streamlining efforts included the use of electronic signatures and document verification; HUD Notice 2020-04 continues and expands the kinds of flexibilities made available in limited format in the HUD Multifamily Housing COVID-19 FAQs.
The new HUD guidance also impacts HUD file reviews. According to the Notice, file reviews conducted by HUD staff (or HUD agents) may involve reading files electronically when available, which could help reduce the need for or breadth of in-person inspections. LeadingAge supports virtual review options, in particular to limit property and agency staff traffic in and out of senior living communities during COVID-19.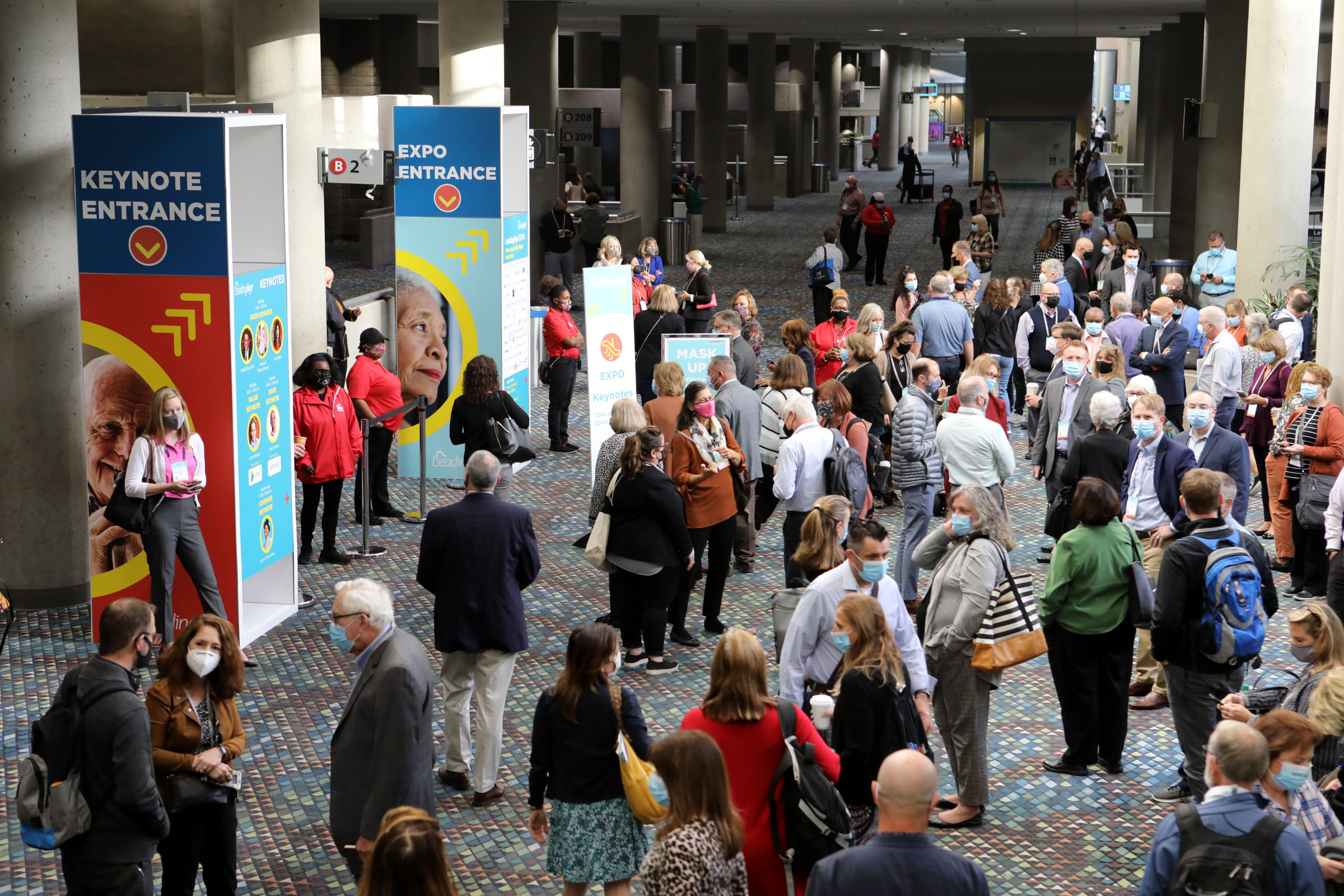 Member Recommended