HUD Moves to Establish Green and Resilient Retrofit Program
The new Inflation Reduction Act includes significant investments to address climate change in affordable housing, including $1 billion for a new Green and Resilient Retrofit Program (GRRP) at HUD.
The IRA's $1 billion funding for HUD includes $837.5 million for the provision of loans and grants to fund projects that improve energy or water efficiency, enhance indoor air quality or sustainability, implement the use of zero-emission electricity generation, low-emission building materials or processes, energy storage, or building electrification strategies, and/or address climate resilience and $42.5 million for energy and water benchmarking of the HUD-assisted multifamily portfolio along with associated data analysis and evaluation at the property- and portfolio-level, and the development of information technology systems necessary for the collection, evaluation, and analysis of such data.
The GRRP is expected to result in multiple rounds of funding from HUD to support energy and water efficiency retrofits and climate resilience of HUD-assisted multifamily properties.
HUD is expected, on September 27, to publish a formal request for public comment on the GRRP program in the Federal Register. HUD released the content of the request for comment prior to September 27 "to give additional time for thoughtful consideration by stakeholders."
"In response to the passage of the Inflation Reduction Act of 2022, HUD is currently designing a new program, the Green and Resilient Retrofit Program (GRRP), and expects to make multiple rounds of funding available to support energy, and water efficiency retrofits and climate resilience of HUD-assisted multifamily properties. Through this Request for Information (RFI), HUD is seeking input on funding rounds as well as on utility benchmarking. Information provided in response to this RFI will inform prioritization of work, treatment of cost-benefit analyses, and key design elements that will help ensure program goals are met," the Federal Register RFI will say.
The RFI will seek input on specific questions, including:
On program design features, energy-saving measures, low-emission technology, and resilience design and measures that have proven effective in affordable multifamily buildings.
On how HUD should to balance multiple goals (i.e., energy efficiency, decarbonization, and climate resilience).
On how HUD might encourage or require applicants to leverage other funding for projects, such as owner equity, other federal, state, local, and/or utility grants, loans, rebates, tax credits, and incentives.
On HUD can best ensure that funding is distributed equitably while maximizing impact of these resources.
On the role HUD can play to support greater access to whole-building aggregate energy data.
On the equity considerations should HUD consider when implementing property retrofits and benchmarking.
On how HUD can and should evaluate resilience needs and the effectiveness of property-level resilience interventions, considering the variety of natural hazards and that the effectiveness of many resilience strategies are truly tested only when a disaster event strike.
With a portfolio of 4.5 million public and assisted housing units and its work in the development and preservation of affordable housing, HUD plays a key role in how the nation responds to the changing climate. Earlier this month, HUD's Office of Policy Development and Research (PD&R) hosted an event focused on climate and housing, including a panel discussion on relocation, decarbonization and housing affordability, disparities in climate risks, the link between housing assistance and environmental justice, and health impacts of climate change.
LeadingAge is engaged with HUD and other stakeholders on the new GRRP resources, will be commenting on the RFI, and looks forward to working with our members to ensure the best possible use of these funds for affordable senior housing communities nationwide.
View the RFI preview here.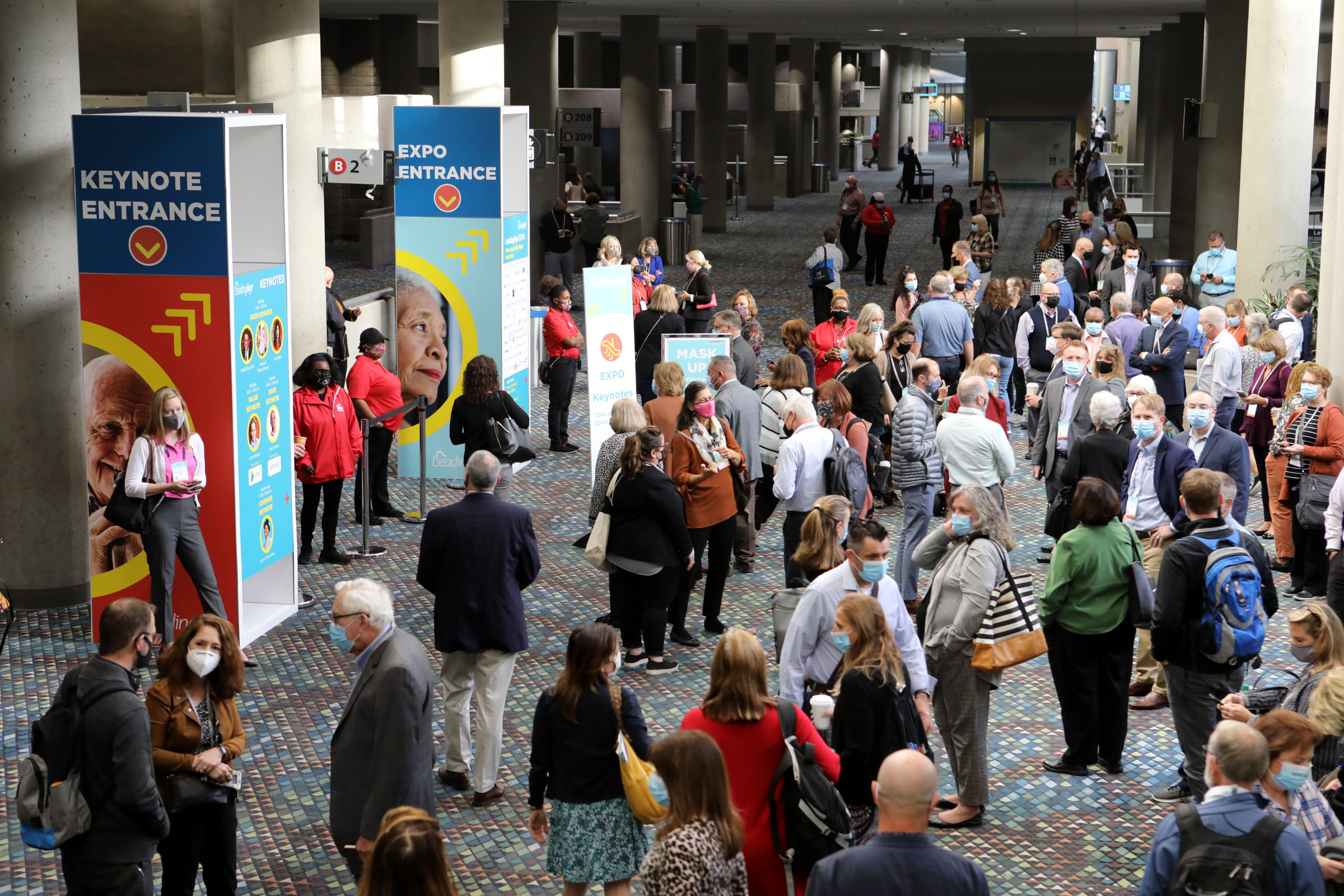 Most Recommended