HUD Notifies Owners, Provides Resources on Inspection Restart
More than a year after initially suspending physical inspections due to the COVID-19 pandemic, new HUD Secretary Marcia Fudge has announced significantly increased REAC inspections, starting June 1. HUD has since released more information about the restart of inspections, including a memo to Multifamily Housing providers, an Inspector Notice, a Resident Flyer, and a set of FAQs.
REAC Staff to Join LeadingAge Call
REAC staff have agreed to join a LeadingAge call to discuss the new guidance. Stay tuned as we finalize an exact date, and please send advance questions to jbilowich@leadingage.org.
Memo to Public Housing Agency and Multifamily Housing Owners/Agents
On April 29, HUD's Real Estate Assessment Center (REAC) Acting Deputy Assistant Secretary Ashley Sheriff sent a memo to Public Housing Agencies and Multifamily owners and agents with an update on REAC's Return to Operations. The memo notified owners of what HUD considers a "high priority" property, and stated that owners who received the memo can expect to have at least one property inspected by December 31, 2021.
HUD will prioritize properties based on previous score, time elapsed since last inspection, and other factors. HUD will also inspect properties participating in the NSPIRE demonstration program to conduct field testing of the new scoring and standards.
For properties identified as "high priority" this year, staff will receive both a 28-day and a 14-day notice of inspection and HUD will evaluate local public health conditions throughout the notice period. These notifications will begin on May 4, with inspections beginning June 1.
The memo also reaffirmed HUD's commitment to protocols that prioritize safety and mitigate COVID-19 risk. According to the memo, "these protocols will limit the number of non-resident inspection participants, require the use of proper PPE by both inspectors and property staff, and provide detailed information on sanitization of both inspection equipment and unit surfaces."
The memo also discussed rights of residents during the restart: "It is critical to note that residents may refuse inspection of their homes, in which case the HUD inspector will select an alternate home to inspect."
Property and Unit Inspections: Information for Residents
Resident safety remains a key concern as HUD resumes physical inspections across the portfolio. HUD has provided a flyer for residents to help clarify the COVID-19 inspection process and make residents aware of their rights. The flyer is now available in 19 langauges.
Resident Rights During Inspection
Residents can communicate any health-related concerns, and the inspector will select an alternate unit to inspect.

Residents have the choice to be present. If residents are not home and the unit is randomly selected, the inspection will move forward with the unit inspection.

Residents who are home may elect to leave or stay in the unit during the inspection.

Inspectors will wear PPE and practice safe distancing while in-unit.

Residents can voluntarily report confirmed cases of COVID-19 to the property to help management staff and HUD make safer decisions about which units to enter during an inspection.

Residents can call HUD Technical Assistance Center with questions or concerns.
Currently, the flyer is only available in English but will be made available in other languages by HUD.
Inspector Notice No. 2021-01: Amendment to Coronavirus (COVID-19) Inspection Guidance
On April 27, HUD issued an Inspector Notice updating its guidance for both regular UPSC and NSPIRE demonstration inspections during the COVID-19 pandemic. The Notice clarifies protocol for inspectors before, during, and after inspections, in part based on CDC PPE and travel recommendations. The Notice also discusses COVID testing requirements for inspectors.
Pre-Inspection Clarification
Minimum 28 Day Notice: A major change to REAC's inspection approach is an extension from the regular 14-day notice to a minimum of 28 days notice. The extended notice period is described as "temporary," but no end date is given.
Reporting Positive Cases: Before the inspection, the inspector will ask the property if there are known cases of COVID-19 on site, and a second call will be made to the property two working days prior to the inspection; known COVID-19 cases will be reported to REAC's technical assistance center by the inspector. On inspection day, if a unit in the inspection sample has a known COVID-19 case, this unit will be replaced with an alternate unit for inspection. Regardless of the presence of positive cases, REAC inspectors are required to inspect properties that are deemed as "priority inspections" by HUD.
Travel for Vaccinated/Unvaccinated Inspectors: REAC is not requiring inspectors to be fully vaccinated. Instead, inspectors will follow CDC recommendations on domestic travel during COVID-19, which currently requires testing before and after travel, as well as self-quarantining.
Inspection Protocol Clarifications
Personal Protective Equipment (PPE): Inspectors are required to wear PPE during all phases of the inspection, including a mask and gloves. For property inspections with an elderly population, the inspector is also required to wear a face shield.
Inspection Tools: Before entering each unit, the inspector is required to clean inspection tools, including measuring devices, flashlights, and collection devices. Gloves should also be exchanged between units.
Physical Distancing: During the inspection process, the inspector should avoid physical contact with the residents and staff (including handshakes, and will keep conversation to a minimum to reduce time spent onsite. It's also encouraged that the property open window for ventilation. The inspector should maintain distance and only be accompanied by one property representative when in unit.
COVID-19 Testing Requirements for Inspectors
Unvaccinated Inspectors: Unvaccinated inspectors must be tested for COVID-19 prior to their first inspection and every 30-days thereafter.
Vaccinated Inspectors: For vaccinated inspectors, the testing requirement is waived (before and after travel, as well as prior to conducting physical inspections).
Property Screening: If required by the property, all REAC inspectors (regardless of vaccination status) will submit to the property's screening criteria, including temperature checks.
REAC Frequently Asked Questions (FAQs) on Inspection Restart
To answer common questions about the restart to physical inspections, REAC has provided a 15-page FAQ document. More than 50 questions are answered in the FAQs, which cover the following topic areas:
Answers about resuming REAC Inspections for Public Housing and Multifamily properties

Answers about the scheduling phase of inspections

Answers about inspection day

Answers about inspection results

Answers for Public Housing properties

Answers for Housing Finance Agencies and Servicing Mortgagees

Answers for REAC inspectors

Answers about UPCS training for Prospective Inspectors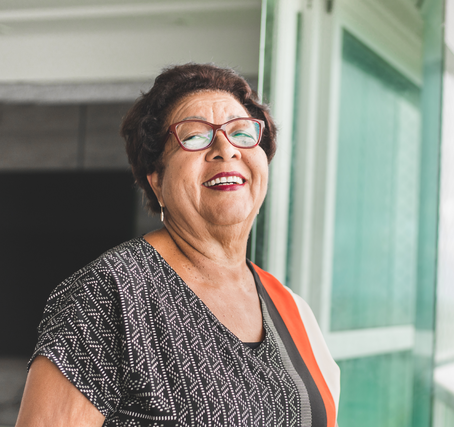 Most Recommended