Innovating With Technology to Boost Resident Engagement
Like many providers, Kendal at Oberlin, a life plan community in Oberlin, OH, has a robust volunteer program that supplements its life enrichment team's resident engagement efforts. The COVID-19 pandemic turned those plans upside-down.
"We would have had almost 4,000 volunteer hours just dedicated to our assisted living and nursing home area," says Michele Tarsitano-Amato, director of creative arts therapy and dementia specialist. "In 2020, we were all set up with our Oberlin College students, our art therapy students, our music therapy students, [and our] pet therapy. All of these things were in place and then we had to shut everything down."
Forced to pivot away from one-on-one engagement and in-person group events, and lacking an in-house TV channel, staff suddenly faced major barriers to reaching residents and keeping them engaged.
"Our residents weren't doing well, they were very resilient human beings, but the stress of isolation, not seeing family, only seeing people through Zoom or through their video conference calls or on the phone was really taxing," says Tarsitano-Amato.
Kendal at Oberlin is a client of Linked Senior, a company that provides life enrichment and dementia engagement software. "It helped us go from having almost no group interactions to having at least some group interactions really quickly," says Tarsitano-Amato. "They gave us a platform and [instruction] on how to help our volunteers, especially our students, move from providing one-on-one live services to creating syllabi and classes, and then video conference calling."
The organization typically hosts students from Oberlin College, who are paid using federal work-study funds to work at Kendal. Some provide music therapy or other activity support, some may work in dining, and others may work with nursing staff.
When the world turned upside down, Kendal was able to rethink the roles of the students, even if they could no longer come to the community. Four students, using YouTube and Zoom, created online classes for residents. Linked Senior picked up the classes and shared them across their platform and with other nursing homes. The most sought-after classes were:
A weekly Spanish class for beginners, shown via YouTube by Nick Zamora. Residents would view the 45-minute class on YouTube, and once a week, anybody from any community could log into Zoom and practice with each other.

A yoga meditation class created by Alissa Leon on YouTube, including sensory music and explanations of the purpose of each position. The first eight 30-minute classes were so popular that Leon continued them throughout the pandemic. Special classes, specific to holidays, were created and Linked Senior offered them through their platform to other communities.

Pre-med student Golara Malaki created a class on the neuroscience of cooking—complete with discussions of how it affects the brain via the senses—that was a big hit. Malaki's neurology of time course, the next semester, was also well-received.

Student Delaney Kelly invented a popular spelling bee conducted via Zoom—complete with etymologies and historical uses of each word. "That was such a great boost," says Tarsitano-Amato, "because people got to see each other on Zoom. They had a competition going and it was almost like when we were all together." The spelling bees continue to this day.
Residents can access Linked Senior programming via iPads or laptops and desktops. Kendal at Oberlin lacked an in-house TV channel until August 2020, so the Linked Senior application was a lifeline for many residents, even though in the early days, the system could only accommodate a portion of them at any one time. Kendal has its own YouTube channel, which was helpful in creating the classes, but by using Linked Senior to show the classes, the usage could be restricted only to Kendal at Oberlin residents.
Kendal has learned that this kind of programming can be an ongoing practice. "This has become a new platform for us to not just do performance, but really have a way for our residents to engage with performers who may not be able to come on our campus," says Tarsitano-Amato. By January 2021, a cohort of volunteers were back, doing remote interactions with residents. Meetings of the resident council, now available remotely to all, are seeing greater attendance than they did in the past.
This story originated in the LeadingAge Story Collector, powered by Greystone. Submit your story now.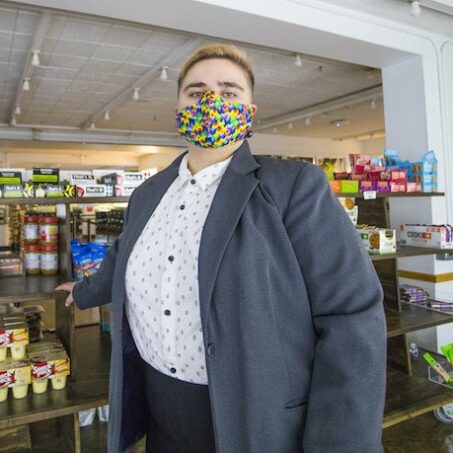 Most Recommended