Insurance Covers VR Therapies for First Time
Some long-term care residents in New York are now receiving virtual reality (VR) therapies through insurance. A special partnership between managed care plan AgeWell New York and VR provider MyndVR is enabling insurance coverage for VR, which is usually considered a recreational tool, said a recent article in McKnight's Senior Living.
MyndVR offers immersive VR experiences to older adults who may feel unable to engage with the outside world, reducing sundowning and agitation, improving communication and socialization, and helping create new memories while reinforcing old ones, said the company's website.
Concerns about pandemic-generated social isolation sparked the addition of VR therapy at AgeWell, which may extend the therapy to its assisted living communities next year, according to the McKnight's Senior Living article. But make no mistake: MyndVR is just getting started.
"The agreement marks the first time that MyndVR is covered by insurance and comes as the company looks to expand coverage of its technology among Medicare Advantage plans and managed Medicaid plans," said McKnight's Senior Living.
MyndVR is part of the Digital Therapy Now coalition working to gain federal recognition of digital therapeutics through the Access to Prescriptive Digital Therapeutics Act of 2022, introduced in the United States Senate last spring. Nearly 50 million aging adults across a variety of settings could benefit from reminiscence therapy, physical and occupational therapy, and engagement, MyndVR Co-Founder and CEO Chris Brickler told McKnight's Senior Living.
A recent MarketWatch article underscored the potential of virtual reality to increase engagement and quality of life among large numbers of older adults. Noting that the pandemic spurred demand for VR products, Anshel Sag, principal analyst with Moor Insights & Strategy, told MarketWatch "there is an ever-growing market for senior citizens to communicate with their families" as baby boomers age.
After initial findings that joint VR sessions reduced older adults' loneliness and improved their mood and overall quality of life, the University of California at Santa Barbara is now in a two-year clinical trial. The study also found that VR enhanced family caregivers' moods and reduced their feelings of guilt. The National Institute on Aging, a division of the National Institutes of Health, is funding the second phase of research.
In another expansion of access, Rendever, which provides VR to reduce social isolation among older adults, has recently acquired Alcove from co-developer AARP. Alcove is now available to older adults at home via free download on Quest, and Rendever is planning to expand its reach.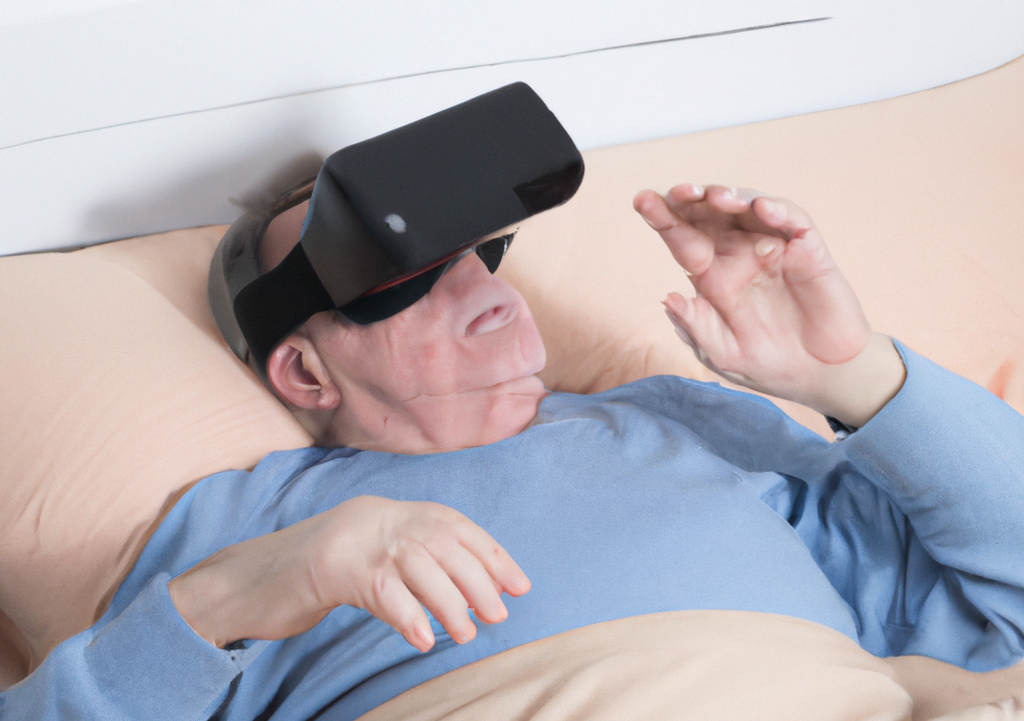 Member Recommended