Adult Day , PACE and HCBS |
August 26, 2022
LeadingAge Adult Day and HCBS Member Network – August 2022
LeadingAge Workforce Now Campaign
Members were given an overview of the LeadingAge Workforce Now Campaign, and encouraged to participate by scheduling a coffee chat or inviting their members of Congress to their Adult Day Services and HCBS sites.  Staffers from Congresswoman Linda Sanchez's office visited LeadingAge members in California; members had a positive experience sharing their successes and requests, and learning that the Congresswoman is committed to encouraging workforce solutions and providing legislative support for adult day services, in order to support more families.
Veterans Affairs Collaboration
Jennifer L. McKenzie, VA National Program Manager, Purchased Long Term Services and Supports, has accepted our invitation to join the next network meeting on September 22nd. Jennifer has asked that LeadingAge pose any specific questions to her in advance, so that she may be prepared for the dialogue. Members shared their desire for consistency in adult day programming and payment across providers and states; request support problem-solving with Optum and Tri-West with vendorship applications and payment issues; would like clarification on bundling of transportation; and would like to create new possibilities with the VA to bolster referrals to adult day services with the VA referral line, social workers and case managers.
National Regulatory Update
CMS is focusing on the "Countdown to the Settings Rule," which will take effect March 17, 2023. CMS advises providers to communicate stakeholder feedback to State Medicaid Agencies on issues impacting Settings Rule compliance, such as a lack of transportation. CMS is currently training states on the role of person-centered planning on re-integration into the community, with the goal of assisting individuals receiving HCBS to re-integrate into their communities as the restrictions imposed by the public health emergency (PHE) are reduced or eliminated. Given these updates, members discussed connecting with their case management entities to remind them of the option of adult day services for older adults, and to ask to be invited to current participants' person centered planning annual assessments.
Adult Day Services Case Management Toolkit
Given the turnover of case managers at State Medicaid Agencies, contracted case management entities and Managed Care Organizations, members discussed developing a tool kit, that could be endorsed by State agencies, to provide monthly or quarterly trainings to increase knowledge and referrals to adult day services. This concept has been implemented in Indiana and is beginning to increase referrals.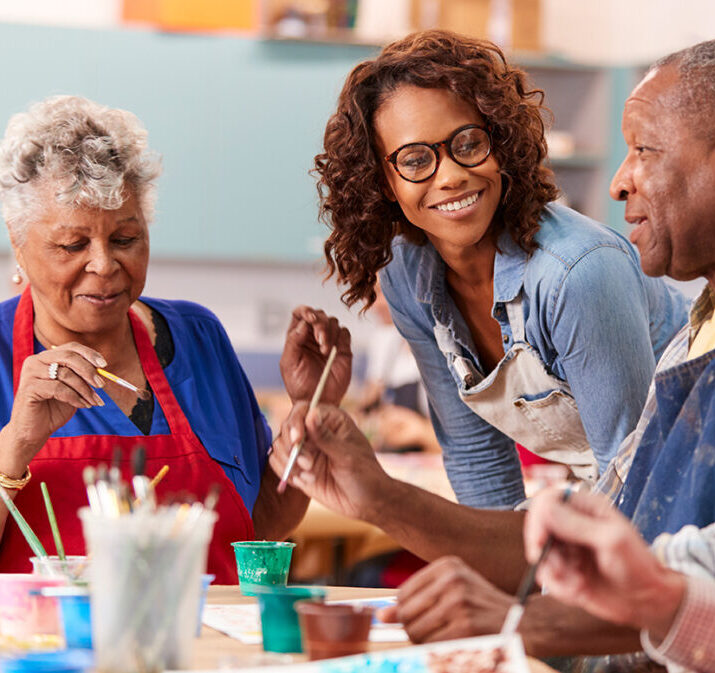 Member Recommended