LeadingAge Pushes Back on New HUD Rent-Setting Policy
On January 28, LeadingAge sent a letter to HUD leadership requesting that the agency change course on a recent policy change impacting senior housing providers and residents in the project-based Section 8 program. "We are very concerned with the direction of [HUD's policy] and its impact on both portfolio preservation and reasonable resident services at project-based Section 8 communities," LeadingAge wrote in an email to HUD. 
HUD's project-based Section 8 rental assistance program allows HUD to partner with private property owners and managers to serve hundreds of thousands of older adult households across the country. In November 2021, HUD's Office of Multifamily Housing issued a clarifying memo about the way that rents are set in these properties through the Rent Comparability Study process.
Background on HUD's Rent-Setting Memo
Long-standing HUD policy and existing guidance encourages private owners to participate in the HUD program by ensuring that rents received at HUD-assisted properties are at appropriate levels comparted to rents in market rate housing. To calculate rent levels, owners of certain HUD-subsidized properties can contract with an independent appraiser, who assigns a value to various components of the property based on comparable properties in the area.
The appraisal includes the value of both shelter and non-shelter services; for example, HUD guidance states that for elderly properties, the appraisal should consider the availability of Service Coordination, transportation, meals, resident activities, and more. 
For LeadingAge members, these types of non-shelter services are a critical part of helping older adults age in communities and live independent longer. HUD's investment in a culture of wellness created through services is not only accepted and encouraged by existing HUD guidance, but critical to preservation of affordable housing across the country.
Impacts of the HUD Memo
Without reasonable rents, private properties have little incentive or margin to participate in HUD's programs, and without resident services, older adults are likely to need higher cost health intervention in less independent settings. This results in unit turn-over and other expensive housing instability patterns.
The LeadingAge letter to HUD references several "clarifying" parts of the HUD memo that instead implement policy changes: "Not only are the vast majority of services offered at HUD-assisted housing communities reasonable and appropriate, but they are a vital component of resident wellbeing and good asset management practices throughout the HUD Multifamily Housing portfolio," reads the letter. "The November 15 memo makes far-reaching changes to these long-standing HUD policies for project-based Section 8 property appraisals and rent setting without undergoing the required public comment process. The result is a more difficult and inconsistent appraisal process, rather than a more effective one."
The impacts of the HUD memo have already been felt by LeadingAge members undergoing a Rent Comparability Study, and implies a shift in overall HUD approach to supporting resident services. "The memo signals an effort to limit HUD's investment in services through rents – even services that are specifically mentioned in Chapter 9 as being part of the valuation and which have long been accepted as critical components of HUD housing serving older adults. The chilling effect on services provision will result in harmful impacts on the wellbeing of residents and on asset management in HUD-assisted housing across the country, again with a disproportionate impact on affordable senior housing."
Alternative Approaches
Because market rents are driven by a complex set of factors, there are parts of the HUD appraisal process that are inherently difficult. LeadingAge welcomes commonsense guardrails for the process, as well as actionable clarity from HUD that leads to better appraisals in instances where there are no properties with comparable services, or where the services provided are more important to the residents living in HUD housing than in comparable market rate housing. 
In our January 28 letter, LeadingAge urges HUD to act quickly and withdraw the memo. More importantly, LeadingAge urges HUD to recommit to supporting resident services, as well as financial preservation and operations of HUD-assisted housing communities. Rent-setting based on service provision is part of an ongoing conversation with HUD about how the agency can better support resident health outcomes through service-enriched housing.
The November 15 HUD memo is available here, and the LeadingAge response letter is available here.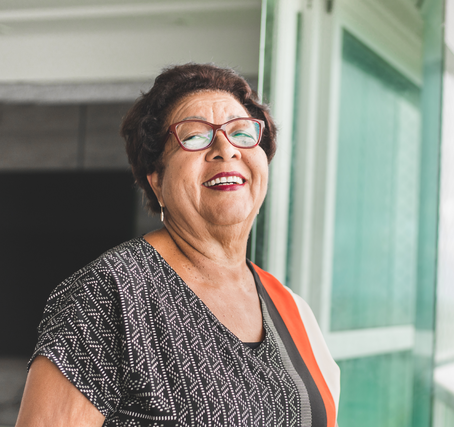 Most Recommended