Life Plan Communities and Value-Based Payments: Aligning Incentives So Everyone Benefits
Life plan communities have existing infrastructures and services in place—beyond the number of skilled nursing beds on campus—that are attractive to managed care organizations. There is opportunity to leverage these infrastructures and services, and the population of the campus and catchment area, to establish positive value-based payment arrangements with managed care organizations.
Value-based payment arrangements could include all eligible residents on a life plan community campus and eligible older adults living in the catchment area served by the organization.
The value-based payment could apply to a variety of services provided by the community, including services that address the social determinants of health. This is possible because life plan communities can provide abundant services through their existing infrastructure, including care management, home health, hospice, nursing, and access to primary care.
Many life plan communities address the social determinants of health among campus residents and older adults in adjacent communities by providing services like Meals on Wheels, care management, home health, and independent low-income senior housing.
Medicare And Medicaid
Value-based payment arrangements can include Medicare or Medicaid beneficiaries and dual-eligible individuals. Payment models that facilitate the shift to value-based payment can include Medicare Advantage, Accountable Care Organizations, Bundled and Episodic Payments, and Primary Care First.
Many states that have implemented managed care for the Medicaid long-term care population are encouraging managed care organizations to incentivize nursing home providers for quality under value-based payment arrangements. Medicare Advantage plans have had value-based payment arrangements with nursing homes for years. Many of these arrangements offer incentives or financial bonuses in return for improved quality outcomes and quality indicator collection.
Medicare Advantage continues to grow nationally. On average, 35% of older Americans choose enrollment in a Medicare Advantage plan. Many life plan community executives report a notable increase in the number of independent living campus residents who have chosen the Medicare Advantage product, compared with previous years.
Leveraging Existing Infrastructure
Understanding how life plan communities can leverage their existing infrastructure and services is important. Focus on the full continuum of care and services for value-based payment models.
Services offered and provided through life plan communities include nursing, care management, hospice, home health care, primary care, and services that fall within the social determinants of health, such as Meals-on-Wheels. Life plan community organizations often have an off-campus affordable senior housing component that can be leveraged in the value-based payment package.
Aligning Incentives: 2 Examples
Opportunity exists to align incentives for all participants in a value-based payment arrangement. Such incentives can bring a variety of benefits to the life plan community, managed care organization, residents, and those served outside of the campus.
Offering full-service primary care is one example of aligning incentives through a value-based payment arrangement while providing additional services to residents and eligible, off-campus participants. The primary care clinic could hold regular office hours that all eligible participants could access in a timely and efficient manner.
Incentives include:
Managed care organizations can provide and document high-quality care for its campus members and members living in the surrounding area. In addition, the ability of the Medicare Advantage member to receive quality care from his or her primary care physician in a timely manner increases member satisfaction. This can positively affect the Medicare Advantage plan star rating and improve quality outcomes.
Life plan communities gain an additional revenue stream, increased resident satisfaction, and the opportunity to market the community to clinic patrons who do not live on campus but now visit it regularly.
Life plan community residents who are Medicare Advantage members know they can access quality primary care from providers they trust, in the comfort of the home campus or the surrounding neighborhood.
As another example, consider a value-based payment arrangement through which life plan communities with an affordable housing component adopt a housing plus services model. Managed care organizations are interested in this concept and are willing to participate in value-based arrangements geared toward improving the health of their members through services addressing the social determinants of health. This model provides value to the resident, the managed care organization, and the housing entity. For example:
The resident gains additional access to a wide variety of services in his or her home, such as a scheduled on-site nurse, therapies, hospice, palliative care, Meals-on-Wheels, home health, care management, and, where applicable, access to the life plan community skilled nursing setting. These services can improve the resident's health and home-life satisfaction.
The managed care organization receives added value and quality indicators because its members are participating in regularly scheduled quality care and real-time care management that improves quality outcomes and member satisfaction.
The housing entity receives value through resident satisfaction, marketing opportunities, and an additional revenue stream.
There are several ways to structure the value-based payment arrangements in the examples given above.
An Opportunity Worth Exploring
Today, life plan communities have a great opportunity to participate in positive, value-based payment arrangements with managed care organizations. Thoughtful strategy and internal process alignment can result in positive outcomes greater than originally considered with managed care.
Dana McHugh is a principal with Health Management Associates (HMA), a national health care consulting firm. She assists long-term care providers, including life plan communities, with managed care contracting, staff training and claims trouble-shooting, and internal process assistance.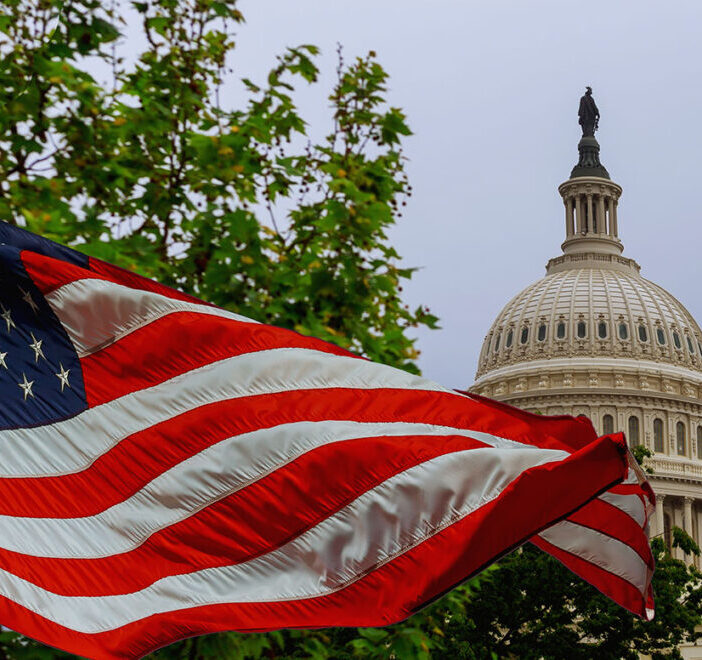 Most Recommended