LTC Workforce Crisis: DOL Responds to Coalition Letter Regarding the Timeliness of Prevailing Wage Determinations for Foreign Nurses
The nursing shortage has become critically worse as COVID-19 has led many to leave the nursing field and as more nurses reach the age of retirement. To assist with the nursing shortage, LeadingAge co-signed an April 1, 2022, coalition letter to the U.S. Department of Labor (DOL), offering solutions to address concerns about the timeliness of prevailing wage determinations by DOL's Office of Foreign Labor Certification for Schedule A professions (these are prevailing wage determinations for registered nurses and physical therapists).
Schedule A occupations are issued when the DOL has determined there are not sufficient U.S. workers who are qualified and available in the U.S. for certain occupations. Professional nurses and physical therapists qualify as Schedule A occupations. An advantage of being on Schedule A petition, is that the foreign worker can obtain a green card without first having to go through the entire labor certification process. However, an employer seeking to hire foreign workers to work permanently in the United States. They must be willing to offer full-time permanent employment, provide at least the prevailing wage, and satisfy the permanent labor certification program (PERM) requirement.
To help meet the current labor needs, the April 1 coalition letter asked DOL to improve the processing and timeliness of Schedule A petitions, which has significantly delayed the permanent residence and employment process of hiring foreign nurses and physical therapists. The coalition also asked to "create a separate category for 'Schedule A' instead of lumping Schedule A cases" with those from the PERM in DOL's processing queue.
On May 3, 2022, the coalition received a letter from Brian Pasternak, the Department of Labor's Administrator for the Office of Foreign Labor Certification (OFLC). Administrator Pasternak's letter notes prevailing wage determinations for Schedule A Registered Nurses were the fourth most common determinations issued in fiscal year 2021 (at 5,132 determinations) and Schedule A determinations were issued for 1,185 Physical Therapists.
Unfortunately, Administrator Pasternak shared the DOL cannot implement the coalition's request of expediting the processing of Schedule A petitions by creating a new category for Schedule A petitions. "OFLC processes all applications as expeditiously as possible; however, as a matter of long-standing policy, OFLC does not engage in any preferential expedited processing of particular applications based on the individual circumstances of an employer or foreign worker beneficiary," Administrator Pasternak writes.
OFLC is investing in additional staff to address the increase in demand for prevailing wage determinations, as well as other OFLC programs, Administrator Pasternak says.
The letter notes that OFLC is working to educate stakeholders for submitting "complete, accurate prevailing wage requests that comply with the Immigration and Nationality Act and Departmental regulations. We believe these measures will help promote efficient processing of all prevailing wage requests and reduce the need for issuance of requests for information, which can further delay the issuance of prevailing wage determinations," the letter says.
Furthermore, the OFLC is working to increase "transparency" by publishing more detailed data about prevailing wage processing times on the OFLC website, the letter says. Employers may view current processing times for prevailing wage applications under the following website: https://flag.dol.gov/processingtimes. Also, if the employer has additional questions, they should contact the National Prevailing Wage Center (NPWC) by email at FLC.PWD@dol.gov.
LeadingAge Advocacy
LeadingAge will continue to identify administrative barriers that relate to long time delays that hinder our members from employing nursing staff born overseas, and bringing them to the U.S.
Additionally, our advocacy strives to make steadfast efforts to support immigration solutions that ensures there will be enough qualified individuals in the United States to fill all the vacant and future positions in aging services.
We are currently seeking federal legislative action to establish and fund a guest worker program in aging services, with sufficient protections for guest workers. We also support proposals that provide undocumented essential workers with a path to citizenship and permanent status, and opportunities to make unused immigrant visas available to nurses and physicians. Additional information regarding these bills can be obtained in the "LeadingAge 2022 Policy Priorities," which can be accessed here.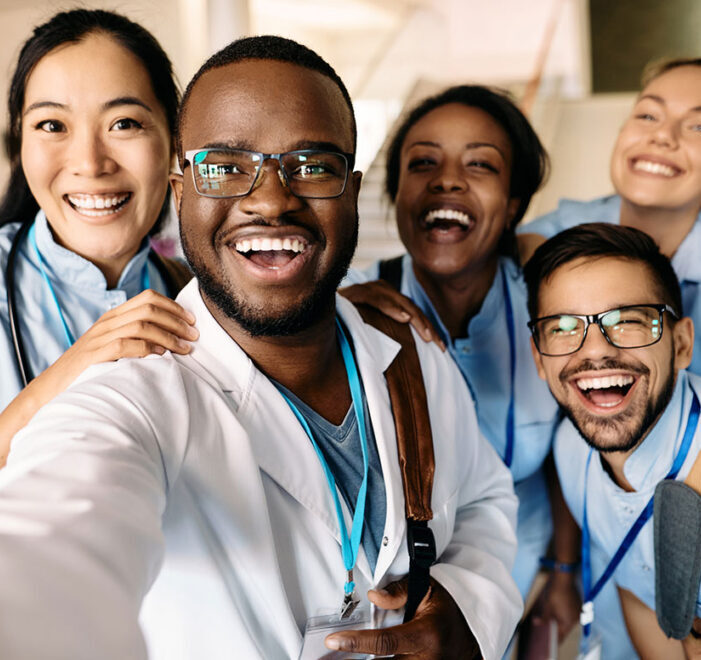 Member Recommended