More Rides and Lower Costs with a Pragmatic Partnership
Partnerships help nonprofit aging-services providers stretch resources and add or maintain services that would otherwise be unsustainable. One affordable housing provider has forged a partnership that enabled a practical replacement for a resident transportation program that had been shut down during the worst of the pandemic.
Episcopal Place, a LeadingAge member in Birmingham, AL, operates two HUD 202 buildings that are home to more than 140 residents. The organization had to shutter its transportation program–which featured one accessible bus and a car plus one driver–due to COVID restrictions.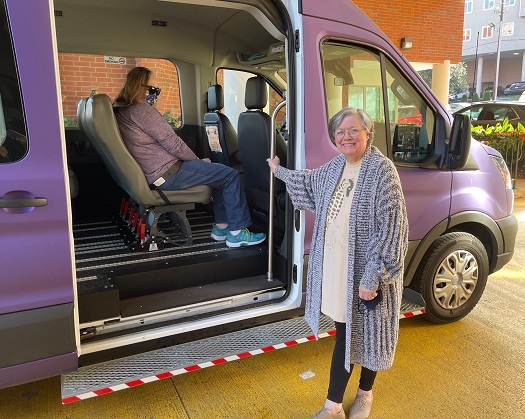 "No one was going anywhere, and even when things loosened up, we couldn't put residents [in a vehicle] with a driver," says Executive Director Tim Blanton. The leased vehicles were turned in, saving more than $800 per month in costs.
"Our Board felt called to not only take care of the residents during this time of uncertainty, but also to take care of the staff by relieving as much stress as possible–with them knowing their jobs were stable," Blanton says. The driver, however, resigned. "She didn't really need to work, she was doing it as a community service," Blanton says.
A Problem in Common
Meanwhile, another Birmingham-area organization, Collat Jewish Family Services (CJFS), found itself in a similar situation. This United Way agency serves people of all ages with a primary focus on older adults (including many residents at Episcopal Place). Among its service offerings, which include in-home personal care, care management, counseling, a dementia respite day program, and more, is Buz-A-Bus. This door-to-door service, consisting of one accessible bus and one driver, was also closed down for six months during 2020.
"About 45% of our trips are medical appointments, but we will take people anywhere they want to go, even to lunch with their friends," says CJFS Executive Director Lauren Schwartz. "What we've seen over the last five to six years is declining ridership, with the coming of Uber and other rideshare programs." Schwartz notes that some of the larger senior adult transportation programs offered in Birmingham have also expanded during that time.
CJFS rebooted Buz-A-Bus for six months beginning late in 2020, but ridership was still very low. At this point, Blanton and Schwartz saw a clear opportunity to solve both organizations' problems. Episcopal Place elected not to restart its own transportation program; instead, it pays a flat monthly fee to CJFS, enabling its residents to use that service at no cost. CJFS, meanwhile, was able to buy a new bus through a grant from the regional planning commission, keep its driver working, and add ridership.
Blanton says the new arrangement costs Episcopal Place a little more than half of what running its own transportation program cost, and CJFS offers five days of service per week rather than the three days Episcopal Place did. Schwartz says the service typically gives more than 300 rides per month.
"This partnership has been able to further both of our missions," says Schwartz. "You can't live in Birmingham without this [because] the handicapped transport isn't very reliable."
The only downside, says Blanton, is that Episcopal Place can't do group outings, such as a Saturday trip to a farmer's market, as it once did. "But [Schwartz] and I have worked together, especially in multifaith coalitions, and it's nice to have a partner."
This story originated in the LeadingAge Story Collector, powered by Greystone. Submit your story now.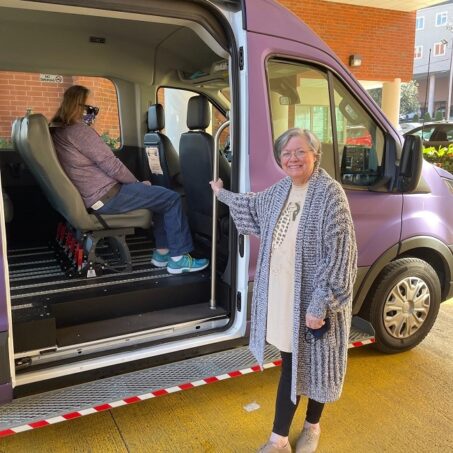 Most Recommended