New CAST Resource: Broadband in Affordable Housing
This month, we introduce a new resource to promote broadband in affordable housing, as well as six Advancing Technology sessions at the LeadingAge Leadership Summit, set for March 28-30 in DC. Tech Time also features cybercrime protections, the evolution of data in senior living, robots, and CAST members in the news. Let's get started!
CAST Releases Broadband in Affordable White Paper
I am pleased to announce the latest LeadingAge CAST white paper, Broadband in Affordable Housing. One of LeadingAge's 2021 Technology and Telehealth Policy Priorities is to ensure equitable internet connectivity for all aging services providers and older adults, including in affordable housing where Wi-Fi access should be federally funded.
The white paper advances this goal by helping organizations understand how to bring affordable broadband connectivity to their residents and how to fund it. LeadingAge CAST will release related case studies and an Interactive Guide in March 2022.
Advancing Tech Solutions Featured at LeadingAge Leadership Summit
Register today for the 2022 LeadingAge Leadership Summit March 28-30, 2022, in Washington, DC, and don't miss the six technology sessions. The Advancing Technology Solutions track features invaluable sessions on policy, advocacy, best practices, broadband connectivity in affordable housing, infection control, and data. Check out the technology sessions.
A must-attend gathering for a range of leaders in aging services, the Summit will give you access to robust opportunities to gain insight, explore ideas, collaborate with your peers, and influence the nation's decision makers. Register today!
Protecting Residents from Cybertheft
Did you know that cybercrime is a risk to residents as well as to senior living organizations? Residents also need to watch out for cybercrime. Cyber scams are a top threat to older adults' retirement savings. Read on for resources that protect your residents and your organization.
New Direction for Data in 2022
If you are ready to look at data in new ways, check out excerpts from a thought-provoking guest column by Lynne Katzmann, founder and CEO of Juniper Communities and a member of the American Seniors Housing Association (ASHA) Senior Living Hall of Fame. She points to "a new trifecta" of data related to healthcare, lifestyle, and genomics or DNA.
The Future of Robots and Older Adults
The role of robots in senior living is advancing. Learn how researchers are designing robots for use in healthcare and senior living.
Robots to Watch
While we're speaking of robots, see three brand-new robots that can assist with tasks needed in senior living.
CAST Members Make News
Please join me in celebrating CAST members in the news for recent acquisitions and thought leadership on workforce solutions.
Contact Me
As always, if you have news to share with CAST or if I can be of assistance in any way, please do not hesitate to contact me.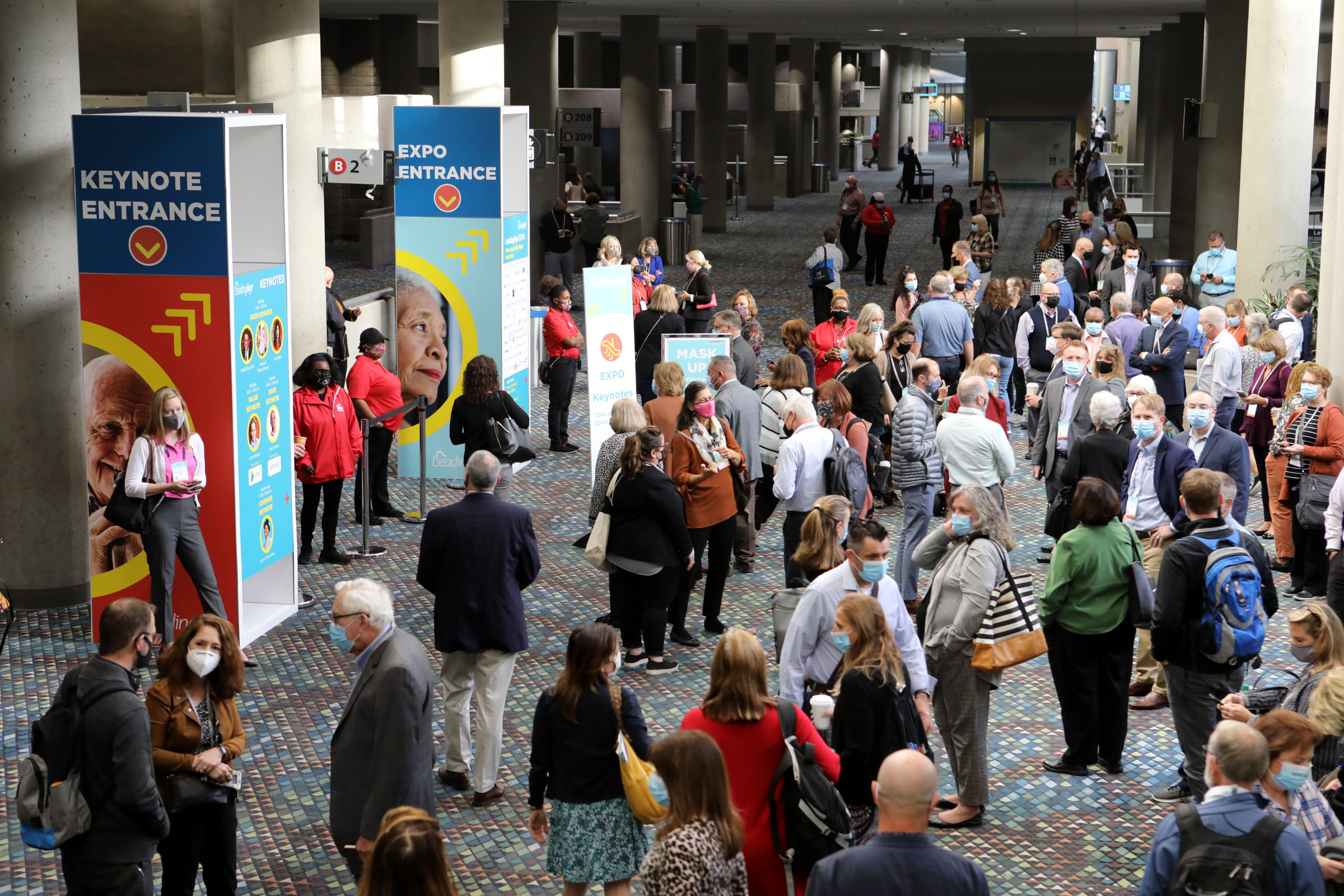 Member Recommended