Older, Wiser Creators Inventing a Better World
Editor's note: This story came to us from member Don Blose, CEO of Spanish Cove Retirement Village, a CCRC in Yukon, OK.
Because of the creativity and energy of residents, a program that began as a brain health initiative at Spanish Cove Retirement Village is morphing into much more. The program, called Never Too Old (N2O) Innovators, was implemented in 2019 to sharpen residents' problem-solving skills. We asked participants to identify issues or concerns associated with losing independence.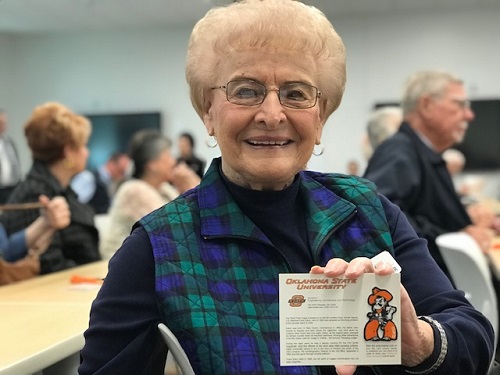 As issues came up during the group's discussions, the challenge became "What can we do to fix it?" These questions unleashed an abundance of imagination, creativity, and innovation. N2O has become not only a great example of resident engagement, but a potential revenue source as well.
In the N2O program, residents and staff meet regularly to discuss aging-in-place needs. They speak from experience, understanding the things that could help people stay in their homes longer. They understand that 95 percent of older adults prefer to continue living at home as they age, and that staying in their homes is a more affordable option than assisted living or nursing care. N2O participants also feel validated by being part of the solution; it is more personal to them.
"The N2O program is about solving problems in my everyday life," says Rex Lawrence, a N2O member and retired electrical engineer. "I love the group dialogue, seeing how one idea gets built upon by others until we have a pretty good working solution," he adds.
Jean Scott, a retired banker, says, "Of all the activities that Spanish Cove offers, N2O is my favorite by far." Scott has contributed several ideas to reduce falls at home and to make kitchens more senior-friendly. The program has given her purpose. She now spends more time thinking about innovative ideas that can make lasting differences.
Although the N2O group has not yet patented anything, it has produced novel product ideas for which patents will be sought. Participants have also produced ideas for improvements to existing products that could be highly marketable. Just like homes, most other products were not designed with older adults in mind.
Our brainstorming meetings are intriguing. Without giving away any secrets, here's one example of an N2O discussion. One gentleman walked into the room and said two words: "The lid." He threw his hands up and asked, "Who in this room can open a jar?" Everybody started talking about leverage tools and devices already available that can help open a lid. Then someone said, "This is 200-year-old technology. Can't we think of a different or better way to do this? Could we not do some sort of a digital seal where you just push a few buttons, and it opens up the container?" This is an issue our N2O group has never resolved, but it is an example of the process: Someone throws out an idea for a solution and the group builds on it.
Before the pandemic, we had about 40 residents and seven or eight staff who participated in meetings twice a month. Right now, the group is half that size. We often incorporate a TED Talk or a video on innovation, but most of the time, we just pick an issue, such as falls, and talk.
It is now my opinion, from starting and working with this group, that older people are the most valuable and underutilized natural resource we have. You get something really special when you bring a bunch of older, wiser, and experienced minds together. This is the same generation that helped take us to the moon a half-century ago, using far less technology than we now have on our phones. They are the ideal source for ideas, creativity, and talent for inventing or redesigning devices and products to help people live longer and better.
We also recognize that the time is right for the development and marketing of new aging products due to the rapidly increasing population of persons aged 65 and older. Spanish Cove believes it has the capacity to change the world. N2O can also become a promising revenue stream for our community as well as the participants. We still have kinks to work out, but I think it could be highly replicable in other communities.
Partnerships with Higher Education
Our N2O group works with Oklahoma State University (OSU) and the University of Oklahoma (OU) to develop, test, and refine prototypes. Area vocational-technical schools have also offered to help. Every semester, schools ask for a list of ideas, and then come to meet with us. Many university students must complete "capstone projects" in their senior year, and as one professor told me, the students often spend too much of their time trying to come up with ideas, so our ideas are welcomed.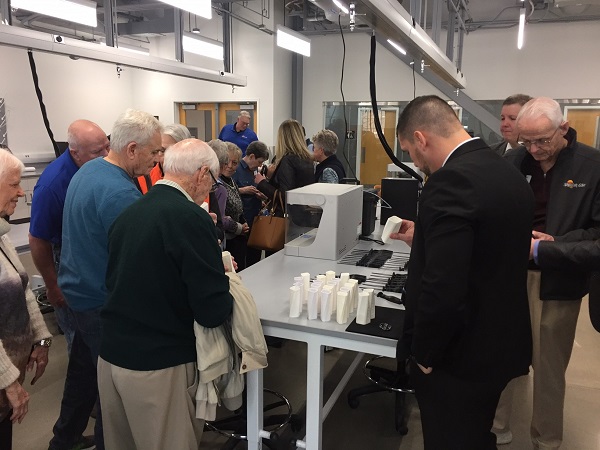 Our resident participants have taken trips to both universities; OSU even sent a bus to transport 50 of us. It's been really nice to see intergenerational cooperation and high interest in what we are doing. The students have a healthy respect for our residents.
One OU engineering professor, who developed a novel device for us, said it was the most challenging and rewarding project he had worked on in the past 20 years. Although this professor holds patents in aerospace engineering and nanotechnology, he felt the device he helped build for us would have greater impact in the world. Moreover, he has a new enthusiasm for "geriatric engineering," inspiring him to refocus his work on these issues.
Ideas often come from simple but important needs. For example, this semester we have OU students designing a pressure brake system for chairs with casters or rollers. The need is to prevent falls while standing up, caused by the chair slipping out from under the person. The students have already produced eight different designs and will combine the best of each into two model prototypes to be tested by our residents later this spring.
N2O not only offers potential for intellectual property ownership, but possibilities for N2O offshoots as well. Spanish Cove is currently developing a service to support aging in place by assessing and renovating private homes. It is something we are good at doing on our campus and can be extended into the greater community.
We need to start thinking about older people in terms of what they can do rather than what they can't. An N2O-like program may just be the answer for bringing out the creativity, imagination, and talent of our least-utilized natural resource.
Do you have a story to tell? The LeadingAge Story Collector, powered by Greystone, makes it easy to submit yours. Try it now.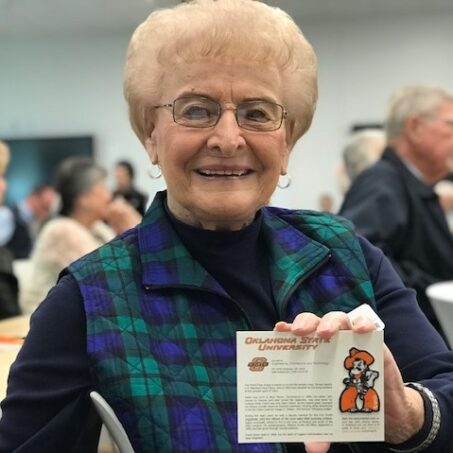 Most Recommended