Strategic Planning | Technology |
February 10, 2022
Protecting Residents from Cybertheft
While cyberattacks pose a major risk to senior living organizations, residents also need to watch out for cybercrime. Cyber scams are a top threat to older adults' retirement savings, according to a recent McKnight's Senior Living article that reported on a Consumer Financial Protection Bureau (CFPB) webinar.
The cyber scams most likely to take advantage of older adults are tech support scams, online dating scams, mortgage closing scams and investment scams, says "Help senior living residents avoid scams, fraud with these resources."
The article shared several resources, including Preventing elder financial abuse: Guide for nursing homes and assisted living communities from the CFPB. The guide notes that older adults are mostly likely to be financially abused by family members or friends who have access to the resident's finances. Yet it also spells out the effects: that residents may be forced to move out if their savings are stolen.
The CFPB guide trains senior living staff to prevent, recognize, record, and report potential thefts. "Your key role in the daily lives of residents enables you to stand guard and jump in when your resident is in jeopardy," says the guide.
One tip for senior living tech leaders is to provide residents with antivirus software, pop-up blockers, password protection, and similar safety features that can help prevent identity theft, says the guide.
A separate program mentioned in the McKnight's Senior Living article, #SecureTogether, trains volunteers to help older adults improve privacy and security settings and practices, such as learning to identify phishing scams. Two additional resources from CFPB were referenced: Money Smart for Older Adults, which includes a section on avoiding computer/internet scams, and fraud prevention placemats and handouts that you can post at your facility, including one entitled "Play It Safe Online." Read the full article.
With residents getting online and using technology more than ever before, LeadingAge and CAST strongly recommend that organizations' leaders take measures to protect the residents from cyber scams, educating residents and sharing some of these helpful resources with them and their families.
CAST Cybersecurity Resources
While you are protecting your residents, make sure you are also protecting your organization. Be sure to review LeadingAge CAST's cybersecurity resources.
The CAST Cybersecurity Resources will help you to understand and mitigate threats, as well as plan how to respond if your organization is attacked.  A white paper, case studies, and a benchmarking questionnaire will help aging services providers identify risks and plug vulnerabilities.
Providers who are working with voice technologies should also review "Opportunities, and Risks, with New Smart Voice Technology in Senior Living."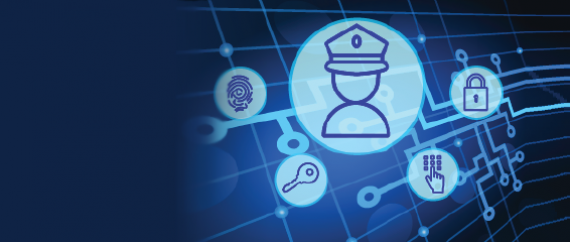 Member Recommended