White House Executive Order Addresses Aging Services
May 09, 2023
All-of-Government-Approach Mantra Making Headway
Of the several noteworthy elements in the White House's Apr. 18 Executive Order to Improve Care, one—in the fact sheet's very first paragraph—jumps out: "… the President will sign an Executive Order that includes more than 50 directives to nearly every cabinet-level agency to expand access to affordable, high-quality care …" Translation: Solving the care crisis will require a broad-based, all-of-government approach. 
Those words are familiar, right? After all, for more than one year, from our Washington, DC headquarters, LeadingAge has been pounding the drum on this mantra. We've urged President Biden and implored the heads of the Centers for Medicare & Medicaid Services (CMS), Health & Human Services (HHS), as well as Domestic Policy Council appointees, executives in the departments of education, labor, and more—along with, of course, members of Congress—to "be bold."  
For too long, aging services' workforce needs and issues have been siloed and largely neglected, viewed as the responsibility of only one operating division (CMS) within one agency (HHS). That's misguided for several reasons—above all, because of the issue's magnitude and urgency. America's population is aging; the share of the population of adults 65+ is expected to grow from 16% to 21.6% by 2040. We've got a problem. The nation will need to fill 8.2 million direct care jobs in the long-term care sector between 2018 and 2028 as existing workers leave the field or exit the labor force altogether.
We all know the workforce challenge is complex. There is no silver bullet, no single solution—hence, 50 directives to nearly every cabinet-level agency, For a year, we've been making the case through advocacy and the media that our leaders must leverage existing resources and prioritize the support for creating new programs through an all-of-government approach:   
To policymakers, our president and CEO Katie Smith Sloan said in

The Hill, "fast action is needed," which includes fair pay for frontline staff. "This can be accomplished by Congress," she said, by "acting to provide increased federal medical assistance percentage (FMAP) funding for nursing home care, and requirements that states reimburse for the cost of care." 

In meetings with HHS Secretary Xavier Becerra, as we shared with

McKnight's Long-Term Care News, we've stressed the importance of working across agencies to extend the reach of reform initiatives and ultimately improve care quality: "… think about what we can do across our various cabinet offices to address this issue … the Department of Labor, Department of Education can certainly play a role, HRSA can play a role. Just because CMS can't do it alone doesn't mean it shouldn't be done," said Sloan. 

In

coalition with other aging services organizations, as covered by

McKnight's Senior Living

, we've sent letters to

Capitol Hill

and the

House 21st Century Long-Term Care Caucus

with proposed solutions to stem the workforce shortage in senior living, with a focus on immigration, federal workforce development programs, and tax incentives for both workers and employers. "Demographics are such that demand for help will increase. More workers are needed in our sector, and to get them here, an all-of-government approach is needed."
As every advocate, and all LeadingAge members, know, groundbreaking changes to government policy—think prescription drug price reductions, greater access to health insurance for people who are not covered, or legislated adjustments to tax rates—do not happen overnight. Progress is incremental, the result of a give-and-take process involving continued debate. 
How an issue is framed, and whether that framing is repeated, is a measure of success. Widespread adoption of an advocacy frame demonstrates influence. And on that front, we're making headway.  Our "all-of-government approach" is catching on. 
So what's next? Now that we've got the Administration thinking big, we are advocating for smart next steps, including:
Finally taking a

balanced and reasonable approach to nursing homes. 

Establishing

federal-level coordination to provide unified, clear oversight and leadership

to ensure all older adults receive essential care and services.
Follow our progress on the What's New page at leadingage.org.
April 18, 2023
Executive Order Focuses on Caregiving
Today, the Biden Administration announced a series of initiatives it says will improve care for older adults and families in an Executive Order that addresses workforce, home care, and nursing homes. The announcement will be made in a Rose Garden ceremony this afternoon, which our President and CEO Katie Sloan Smith will attend.
Following are excerpts from the order that are most relevant to our sector. Our national policy team sees both positive and negative impacts for providers and is analyzing the details now. Watch for more information and our next steps on the What's New page at leadingage.org.
Enhance job quality for long-term care workers. The President is committed to improving the quality of long-term care jobs in this country so that Americans can get the reliable, high-quality care they deserve—whether it is in their homes and communities or in nursing homes. To advance the President's long-term care priorities, the Executive Order directs Department of Health and Human Services (HHS) to consider issuing several regulations and guidance documents to improve the quality of home care jobs, including by leveraging Medicaid funding to ensure there are enough home care workers to provide care to seniors and people with disabilities enrolled in Medicaid, as well as build on the minimum staffing standards for nursing homes and condition a portion of Medicare payments on how well a nursing home retains workers.
Support family caregivers. Without adequate resources, family caregiving can affect caregivers' physical and emotional health and well-being and contribute to financial strain. These negative consequences are felt most acutely by women, who make up nearly two-thirds of family caregivers and who drop out of the workforce at higher rates than men. To provide greater support to family caregivers, the Executive Order directs HHS to consider testing a new dementia care model that will include support for respite care (short-term help to give a primary family caregiver a break) and make it easier for family caregivers to access Medicare beneficiary information and provide more support to family caregivers during the hospital discharge planning process. Additionally, VA will consider expanding access to the Program of Comprehensive Assistance for Family Caregivers and provide more mental health support for caregivers enrolled in that program. These actions build on the 2022 National Strategy to Support Caregivers.
Advance domestic workers' rights. Care workers should be supported, valued, and fairly compensated, and care workers should have the free and fair choice to join a union. In particular, domestic workers providing care for our loved ones are often underpaid and subject to discrimination and abuse. To provide greater protection for these workers, the Department of Labor will publish a sample employment agreement so domestic child care and long-term care workers and their employers can ensure both parties better understand their rights and responsibilities.
Engage affected communities. To make the delivery and design of federal care assistance and programs work better for families, the care workforce, and people seeking care, the Treasury and the Departments of Defense, Agriculture, Labor, Health and Human Services, Education, and Veterans Affairs, will engage with parents, guardians, and other relatives with care responsibilities; individuals receiving long-term care; State and local care experts; care providers and workers; employers; and labor unions. The Executive Order also encourages the Administrator of the Small Business Administration to consider conducting similar engagement.
April 18, 2023
Press Release: LeadingAge Reax on Biden Caregiving Executive Order
When too many American families – including older adults – cannot access the care and services they desperately need, today's Executive Order brings much-needed attention, but not adequate solutions, to the long-term care sector, Katie Smith Sloan, president and CEO, LeadingAge, the association of nonprofit providers of aging services, released the following statement. 
Read more of LeadingAge's statement here.
April 18, 2023
LeadingAge's Initial Analysis of Executive Order to Support Caregivers
In its release today of a "Most Sweeping Set of Executive Actions to Improve Care in History," the Biden Administration outlined several new plans ostensibly targeted at supporting care workers and family caregivers. Continuing a framework set out early in the Biden campaign, the strategy targets caregivers and workers in childcare, aging services, and services for people with disabilities.
The fact sheet outlines ambitious goals at a very high level; as the details emerge, providers will be able to gain a practical understanding of how these sweeping actions will improve care. While many of the plans announced in the document have been announced before, a number of the elements appear to be new.
Read the full LeadingAge member-only article here.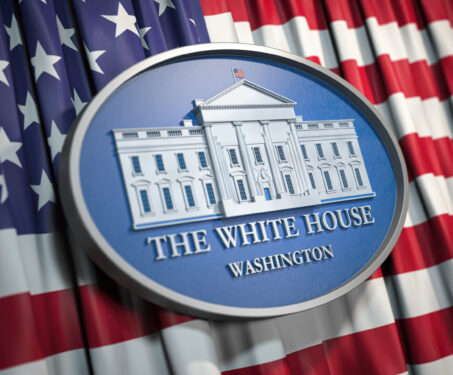 Key Updates
Most Recommended