Sustainable Design and Practices Attract Residents to this Life Plan Community
As retirement communities plan to serve new generations of residents, appealing to the needs and desires of those residents is a strategic planning imperative. For Seabury, a life plan community in Bloomfield, CT, leaders looked at the future through an environmental sustainability perspective, says Christine DuPont, Seabury vice president of marketing & communications.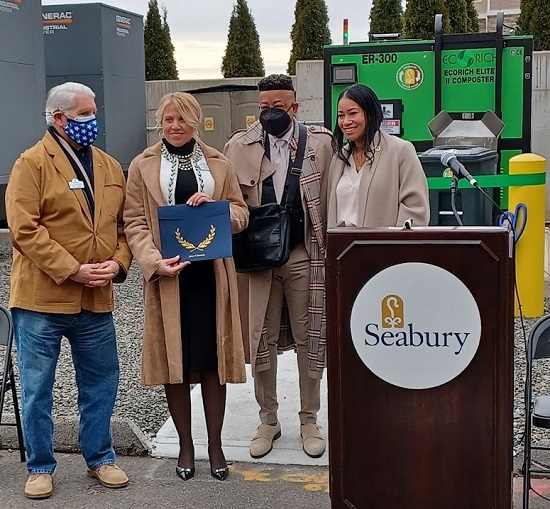 "We had this opportunity to assess what we could do to change the direction of our community," she says. "What could we [do], long-term, to serve the older adults on this campus? There is a passion for trying to clean up the world, to leave it a better place for future generations, and a lot of activism in that group. And so that vision, from the leadership plus [the people] living here, coalesced."
That focus is stated right at the top of the Seabury web page: "Seabury works with its residents and members to shape its environment."
The latest example of that commitment was launched in late February, at a dedication and unveiling ceremony on the Seabury campus. Residents, staff, and local dignitaries came to celebrate Seabury's installation of an EcoRich commercial composter, believed to be the first such machine to be installed at a U.S. senior living community.
One resident who spoke at the event, Rev. Dr. Davida Foy Crabtree, said, "I personally visited or researched 22 senior living communities around the country. Seabury was the most advanced and progressive when it came to environmental and sustainability initiatives."
The new composter, which can convert up to 2,100 pounds of organic waste into about 210 pounds of compost per week, processes waste from Seabury's dining service, and residents can contribute their own organic waste to special collection containers emptied into the composter every few days by staff. The compost will be made available to residents, who maintain almost 60 raised-bed gardens, growing produce and flowers.
According to DuPont, the composter is expected to reduce the community's food waste by 90%, enrich soils, and decrease methane production.
The composting program is one of many symbols of Seabury's commitment to green living and sustainability. A network of residents called the Environmental Action Community (EnAct) is active in all of the community's initiatives. Not limited to organic waste management, Seabury has a variety of programs in the same vein:
Culinary packaging waste reduction: The community eliminated single-use food takeout containers in 2020. It switched to reusable containers (the OZZI system) that can be used hundreds of times; residents are asked to rinse and return the containers. Paper carryout bags have also been eliminated, as have plastic utensils.
Water conservation: Residents are encouraged to reduce water usage; some recycle water from showers to reuse on plants and gardens.
"Realistic Recycling": Seabury recognizes that a lot of recycled materials aren't actually recycled. It urges residents to recycle clean cardboard, plastics, tin, aluminum, and glass, and to reduce the use of plastics as much as possible. Other programs help residents recycle items like used batteries, light bulbs, and electronics. Connecticut has a refundable bottle deposit law, so many residents donate their refunds to charities.
Design sustainability is also demonstrated on campus. A new wing of Seabury's independent living building–three stories tall, with 68 apartments–is heated and cooled by 35 geothermal wells, drilled more than 500 feet deep. DuPont says the building does have a backup boiler, but it hasn't been needed since the wing was opened in 2018. The geothermal installation also has excess capacity allowing future use.
Intergenerational programs are being planned to expose students to principles of sustainability. Elementary school students who participate in tutoring programs with residents will be introduced to the "geothermal room" to learn about the technology, along with the gardens, composting system, and the campus solar farms, which generate enough power to light 110,000 LED bulbs for one year. DuPont thinks of the campus as a lab for getting the word out about sustainability.
Do you have a story to tell? The LeadingAge Story Collector, powered by Greystone, makes it easy to submit yours. Try it now.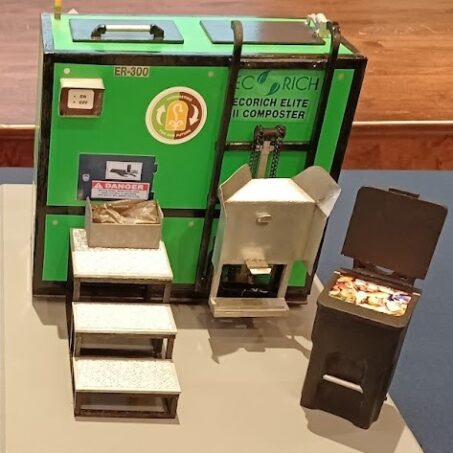 Most Recommended