Top Five Frequently Cited F-Tags as of 2022
The number one F-Tag that held steady for many months of the pandemic is F884 – Reporting to the National Health Safety Network (NHSN).  Recall this is a federal tag cited off site, not reviewed or discussed during an exit conference as a finding.  Your organization will receive notice post the weekly reporting.  AND we know this comes with a dollar amount fine depending on different factors of non-reporting. 
TIP:  Does your nursing home have a plan if the staff reporting to NHSN is out?  Do you have security and registration for a backup person?  If you do have missing data, do you have a check and balance process to obtain and report the data?  What about internet outages or computer failures?  Can your nursing home be prepared to present evidence for any issues with reporting?  Knowing the answers to these questions and preparing in advance can help to avoid F884 and the fine(s) associated with the deficiency.
The number two F-Tag should not be a surprise as it is always in the top three.  F880 – Infection Control and Prevention is a tag that nursing homes have been cited for way before the pandemic.  However, when we review 2567s what stands out is the scope and severity of F880.  Is this a widespread finding or did it occur one out of 25 instances reviewed?  Either way F880 is cited, the tag rises to the top.
TIP:  Drilling down to findings for infection control 2567s cited nursing homes with non-compliance with gloves and hand hygiene.  But as we looked at bit further, surveyors are watching non-clinical staff during observations as well as clinical staff.  Environmental services staff pulling trash and going to the elevator with their gloves on, hitting elevator buttons with the same gloves still on and also walking the halls with gloves after leaving a dirty utility room.  Findings also were from nursing staff caring for residents in their room and with gloves still on opening the drawers to pull out clothing.  Take some time and complete observations on rounds.  Use team meetings as reminders or even put up signs to help staff remember.
The number three F-Tag is a catchall for accidents, hazards, supervision, and devices.  This tag is F689 and states a nursing home must be free of all of the above.  Over the years, we have seen many incidents self-reported and/or documented for review of this citation.  We are always asking, what could the staff have done, what policy should we have had in place, and now what performance improvement and education do we need to be compliant in the future.  Those are difficult questions to answer but here are some TIPS from the current 2567s.
TIP:  Make sure residents in wheelchairs have the wheelchair pedals, armrests, and working brakes.  Any part of the wheelchair that is not fully engaged or malfunctioning could cause an accident or incident and potentially harm a resident.  Take time to review residents that have a bed in the low position.  After cleaning or sheet changing check that the bed is back where it needs to be for safety.  Verify floor mat positioning and trip hazards when the resident is not in bed.  All of these should help your nursing home to review care plans and update interventions when a resident does fall out of bed.  One consistent finding for this F-tag was hazardous chemicals found stored in resident bathrooms and unlocked in housekeeping carts.  Think about this and add to the rounding checklist.
The fourth cited deficiency in nursing homes to date is F684 – Quality of Care.  Another F-Tag, that is always in the top ten as frequently cited.  Surveyors cite findings based on not providing care and services to a resident that the resident has declined.
TIPS:  With the pandemic, we know that residents have had a difficult time emotionally and physically.  Assessments are key and clear communication by nursing assistants to charge nurses after performing activities of daily living is paramount.  Review the diabetic residents and follow up on glucose testing, dietary and nutrition as well as snacks and hydration.  One finding that has crept up in the last few months under F684 is staff not informing residents about the risks or benefits of not following their plan of care.
To round out the top five, F812 – Food Procurement – Store, Prepare, Serve, Sanitary focuses on not just the kitchen but any area in the building that has meal preparation, delivery, storage as well as the staff that performs all these duties.  We know on a survey the first area a surveyor goes to is the kitchen, usually after breakfast.  Findings can be from the tray line, dishroom, or even temperatures while carts are going up to neighborhoods.  In addition, in the last few months, we have seen 2567 findings with more detail from surveyors combing into the pantry and refrigerator, and freezer walk-ins.
TIP:  Check the shelves in walk-ins;  are there potentially hazardous foods next to ready or prepared foods?  Were raw eggs in a bowl next to yogurts?  Also, the freezer has food storage, but is it sealed and dated properly?  Speaking of dated, there were findings under F812 about leftovers not being dated and no policy insight to help the staff figure out what to do with the leftovers.  Take some time to round in the kitchen in more detail; create a checklist with these type of findings on it.
Next week, we will review the next five F-Tags that round out the top ten.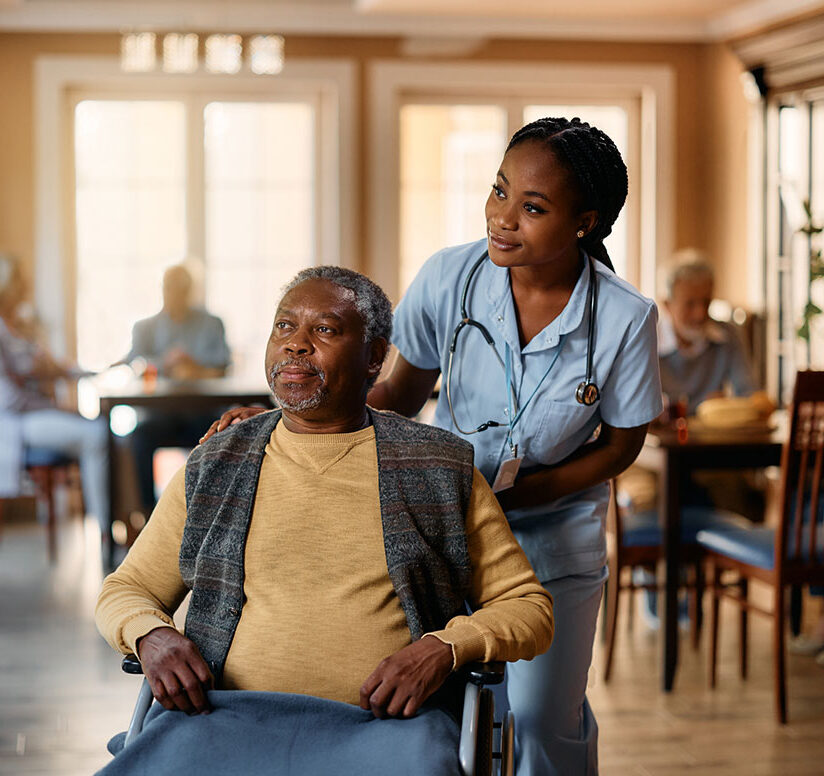 Most Recommended