Use of Patient Portals Jumps
Substantially more older adults have used patient portals in the past five years—an increase of 27%—yet disparities in portal use are also evident. The recent University of Michigan National Poll on Healthy Aging found that 78% of people aged 50 to 80 had used at least one patient portal by 2023.
The research comes from a poll of over 2,500 older adults conducted by NORC at the University of Chicago for the U-M Institute for Healthcare Policy and Innovation. It is supported by AARP and Michigan Medicine, the University of Michigan's academic medical center.
Results found familiarity with patient portals among some users. A press release shared the following findings among people who had used a patient portal:
85% had used a portal within the past six months.
57% felt very confident navigating one.
49% authorized access to someone else.
24% would find training on portal use and features helpful.
Disparities Are Evident
Yet survey respondents who have higher incomes or are non-Hispanic white are more likely to use patient portals and be comfortable with them. Portal use and comfort levels were much lower among older adults with annual household incomes below $60,000, and those who are Black or Hispanic, said the release. People in these groups were also more likely to express interest in training on how to use a portal.
In addition, older adults who said they were in fair or poor health physically or mentally were much less likely to feel comfortable trying to use a portal.
Researcher Encourages Portal Use and Training
A poll director urged health care organizations and providers to encourage patients to use portals, to provide training, and to support patients in sharing portal access with their loved ones. Jeffrey Kullgren, M.D., M.P.H., M.S., an associate professor of internal medicine at Michigan Medicine and physician and researcher at the VA Ann Arbor Healthcare System, shared these thoughts in the release.
Promoting portal use is especially important when serving older adults with complex health needs or multiple conditions, because patients who use portals are more likely to take an active role in their care and experience better outcomes, he said.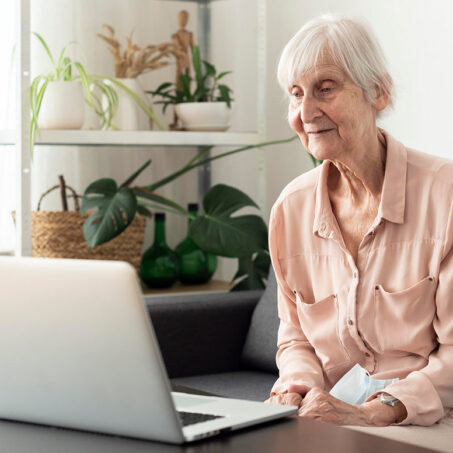 Most Recommended