Affordable Housing, Home Health |
September 30, 2022
White House Announces $225 million awards to Community Health Workforce
On September 30, 2022, the White House along with Health Resources and Services Administration (HRSA) announced $225 million in American Rescue Plan awards to 83 grantees as part of the Community Health Worker Training Program, which is a new multiyear program that will support training and apprenticeship to an estimated 13,000 new community health workers (CHWs). Community health workers connect people to care, build trust within communities and facilitate communication between patients and health care providers. They also play a key role in addressing pre-existing health inequities that were exacerbated by the pandemic. CHWs are an evidence-based, cost-effective public health workforce to improve population health and strengthen health systems.
This program builds on the historic investments the Biden Administration has made through the American Rescue Plan, and supports community health workers, who have engaged in critical COVID-19 vaccine outreach and building vaccine confidence in the hardest-hit and highest-risk communities throughout the pandemic. Many of these individuals have been hired from the communities they serve, resulting in a diverse corps of people typically underrepresented in the health workforce.
Community Health Workers (CHWs) can play a vital role in supporting older adults in rural areas and Senior housing communities, as well as support individuals who receive services in their own homes in the community. (See this case study from the LeadingAge LTSS Center@ UMass Boston for an example.)
With the lack of a robust geriatric trained workforce, CHWs can provide an important link between the communities they serve and evidence-based care for older adults. CHWs can help fill gaps in care, bridge health and social care, and meet the local needs of diverse populations in a nation with varying quality, accessibility, and types of health care systems.
Today's announcement builds on other critical American Rescue Plan investments in the community health workforce, including:
Rapid deployment of over 14,000 community outreach workers (including CHWs) through over 150 national and local organizations to deepen COVID-19 vaccine confidence, increase vaccination rates, and serve as trusted messengers in underserved communities.

Jurisdictions across the country are also utilizing American Rescue Plan State and Local Fiscal Recovery Funds to create CHW programs tailored to their communities' needs.

Establishment of a first-of-its-kind Public Health AmeriCorps, a historic partnership between AmeriCorps and the Centers for Disease Control and Prevention (CDC), to build and train the next generation of public health leaders. The program will place up to 3,000 AmeriCorps members during its first year, with thousands more expected in the coming years.
LeadingAge members can view the list of awardees in their state here and explore possible future partnership opportunities.
The full White House's statement on the release can be accessed here.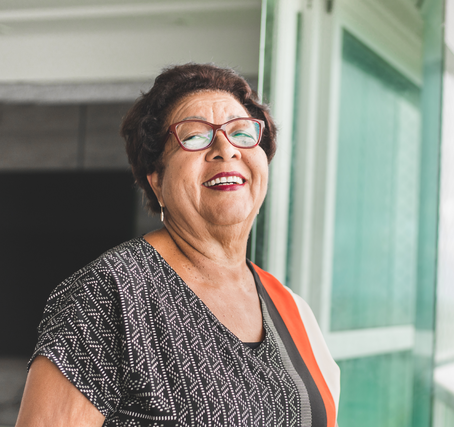 Member Recommended