A Partnership and a Federal Program Helps Affordable Housing Residents Reduce Broadband Costs
Residents at AHEPA 39 Senior Apartments in Haverhill, MA, a HUD 202 building that is home to 58 low-income older adults, are now saving money on broadband internet access, thanks not only to a new federal program, but also to the creativity of their service coordinator and a community organization that have teamed up to help the residents take advantage of the benefit.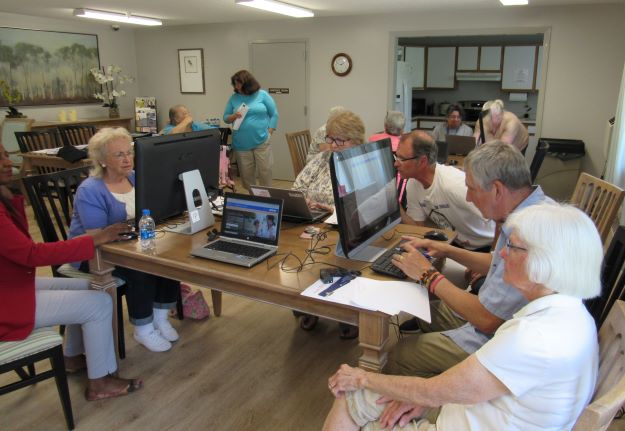 The new Affordable Connectivity Program (ACP) from the Federal Communications Commission provides discounts of up to $30 per month on internet costs for qualified low-income households. After the ACP was created, the White House entered into agreements with 20 internet service providers (ISPs) who agreed to go a step farther–offering internet plans for $30 or less per month to ACP participants. The combination of these two benefits thus provides free internet for qualifying people whose ISPs are participating. (See this LeadingAge article for more details about the ACP.)
Lucinda Nolet, service coordinator at AHEPA 39 Senior Apartments, says residents came to her when they read about the ACP. She realized that many of them would need help in applying for and receiving the new benefit. And, her experience as a social worker and service coordinator taught her that signing up for such programs can be complicated and doesn't always go smoothly.
Nolet reached out to her professional network, including leaders at a local anti-poverty nonprofit, Community Action, Inc. (CAI), which provides a wide array of services and resources for individuals, families, and communities. A conversation with CAI's CEO alerted Nolet, who chairs the nonprofit's board, of a potential resource for help. The result was a pilot program with MakeIT Haverhill, a part of CAI devoted to workforce development, complete with a technology component.
On June 6, the plan came together. A small group of staff and volunteers from MakeIT Haverhill came to AHEPA 39 to help nine residents sign up for the ACP and get connected. The residents in the first group already owned their own devices. Because the community room has no WiFi, a hotspot had to be set up temporarily.
"I think people were isolated [because of] COVID, and some were also lacking in computer skills or did not have the equipment," Nolet says. "So this program was a bridge for them."
The number of participants was deliberately kept small to make the process workable. Additional "tech days" will be scheduled to accommodate more residents, and Nolet believes that about one-third of the community's 58 residents will eventually take advantage of the program.
In addition to scheduling more visits to sign up residents, Nolet says the community is trying to get funding to add WiFi to the building's main-floor community room, and a computer for that room as well.
She advises other providers to take advantage of the program, but to also realize that it can take time. Meeting the application requirements was fairly involved, she says, and also notes that the process seemed to work more quickly for those residents already enrolled in other programs using federal money, such as SNAP or Medicaid.
Do you have a story to tell? The LeadingAge Story Collector, powered by Greystone, makes it easy to submit yours. Try it now.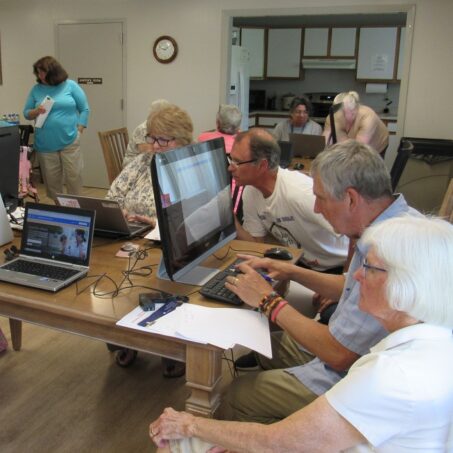 Most Recommended