HUD Announces Third Round of CSP Funds
HUD has announced the third round of COVID-19 Supplemental Payments, or CSPs. Properties can apply for reimbursements for certain COVID-19 expenses that occurred between December 1, 2020, through March 31, 2021. The deadline to submit CSP requests to HUD is April 26. 
In addition to the current reimbursement period (December 1, 2020 – March 31, 2021), owners can submit one CSP request form for each of the following operating periods that they did not previously receive a CSP payment for: March 27, 2020 – July 31, 2020, and August 1, 2020 – November 30, 2020. Applications for the previous two rounds need to apply for those timeframes by April 26, as well.
CSP Tiers
This CSP round is largely the same as the previous two rounds, including a Tier I and Tier II reimbursement option: 
Tier I: Tier I requests allow for the reimbursement of expenses up to a capped amount for each of the three CSP operating periods, based on the following formula:

$2,000 base amount per property, plus $60 per assisted unit;
$1,000 additional per-property allowance for properties specified to house elderly residents;
Up to $3,000 additional allowance for properties with an ongoing service coordinator program funded from operating income 

Tier II: Owners may request larger sums under Tier II Exceptional Cost Payments for the following reasons:

To address cost increases associated with responding to reported COVID-19 outbreaks among property residents, or
In response to extensive community exposure that creates a threat to the health and safety of residents within the community.
Noticeable Changes in Third Round
The major change in this third round is that HUD has added costs resulting from vaccine/testing clinics as an eligible reimbursement category under CSPs:
"Property operating costs associated with facilitating access to COVID-19 vaccination and testing services for residents that are administered by 3rd-party healthcare providers. Overtime for property management staff and existing service coordinators, additional cleaning, and PPE associated with conducting vaccination and testing events and temporary clinics at the property are among the eligible expenses. Also reimbursable are owner costs for transportation services, not to exceed the current IRS rate of $0.56 per mile, to provide residents access to nearby vaccination sites. Reimbursable expenses do NOT include the costs for provision of any medical care, such as the cost of individual tests, vaccinations, or clinical consultations."
CSP Requests
HUD has updated the CSP Request Form, HUD-52671-E, in April 2021, and HUD also published an updated "Tip Sheet" for filling out the CSP request form. While the updated form doesn't hreflect a new category for the added eligible expenses related to hosting vaccination or testing clinics, HUD's "tip sheet" for filling out the request form states:
"Expenses for facilitating resident access to vaccinations should be reported under the most relevant cost category, i.e. administrative staff overtime or contract support, custodial staff overtime or contract support, additional PPE (for events), etc. Eligible transportation costs should be reported on the "Other" line."
LeadingAge is continuing to urge HUD to expand the eligibility categories and make supplmental payments available proactively to properties planning for risk mitigation actions on site. The Notice is available here.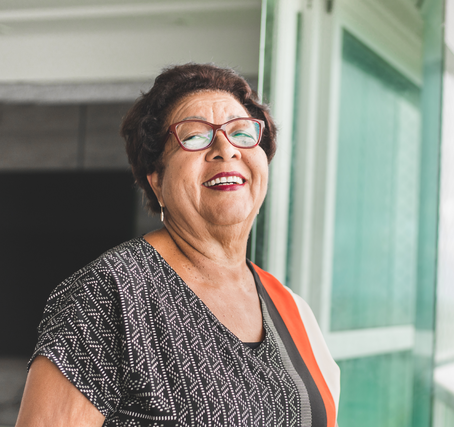 Most Recommended