Kristen Schulmerich Will Receive 2021 McHugh Leadership Award
Kristen Schulmerich, RN, BSN, is the winner of the 15th Annual Joan Anne McHugh Award for Leadership in Long-Term Services and Supports (LTSS) Nursing. The award will be presented at the LeadingAge Annual Meeting and EXPO, which takes place Oct. 24-27, 2021, in Atlanta, GA.
Schulmerich is director of nursing services at Monroe Community Hospital (MCH), a 566-bed skilled nursing facility (SNF) that the County of Monroe operates in Rochester, NY. In that role, she plans, directs, implements, and oversees daily operations of the nursing department across 16 care units; coordinates recruitment, selection, assignment, and training of staff; and serves on multiple organizational committees.
Schulmerich came to MCH in October 1991 as a certified nursing assistant (CNA) and has steadily climbed the organization's career ladder. She became a licensed practical nurse (LPN) and then a registered nurse (RN), and served as an employee health nurse, a nurse manager, and assistant director of nursing services. She was appointed director of nursing services in November 2020.
"(Kristen) optimistically stepped into the role of the director of nursing services during the height of the COVID-19 pandemic, arguably the most difficult and challenging time that SNFs have encountered," according to MCH Executive Health Director Alyssa Tallo, who joined four other MCH leaders in nominating Schulmerich for the McHugh Award. "During that time, she was able to inspire collaboration between departments that had previously operated in silos, advocate for necessary changes for her team, and identify strengths among her staff in order to guide the right people to the right positions."
MCH leaders describe Schulmerich as a servant leader who "consistently looks for ways to recognize others, build morale, improve communication, and make MCH an excellent place to work and live. She is well-regarded by all—not a simple fact in an environment where our team has been absolutely demoralized during COVID. She has navigated these turbulent waters admirably, making friends and creating allies wherever she goes."
In the face of COVID-related workforce challenges, Schulmerich is credited with taking creative approaches to enhance recruitment and retention at MCH, including:
Helping to create career ladder positions that are making it possible for MCH to attract and retain new CNAs, LPNs, and RNs while also providing career growth opportunities for existing staff.
Hiring and mentoring a nurse recruiter who is streamlining the hiring and application process and hosting online recruiting events, drive-by job fairs, and a social media campaign to attract new talent.
Hiring and empowering a nurse educator to establish a CNA training program and create a "unit aide" position for non-nursing personnel from other MCH departments. Sixteen unit aides are now working alongside LPNs and RNs, learning how to provide hands-on care, and receiving encouragement to enroll in a CNA training program.
"Kristen has long been an advocate for the nursing home care team to act as one, cohesive unit," wrote Tallo and her colleagues. "(She) is a true believer that the housekeeper can be every bit the caregiver as the medical provider, and COVID proved this theory to be true. When staffing levels were down and residents were isolated from their family members, our residents took comfort in little interactions with ALL members of the team."
During the height of the pandemic, Schulmerich used her own money to purchase signs that acknowledged the efforts of all departments and frontline staff during the pandemic. She also worked hard to translate that appreciation into concrete benefits for team members: pay group increases for all nursing staff, increased shift differentials, and the implementation of 12-hour shifts.
"Kristen has turned the environment and the attitude of the nursing staff around," wrote Megan Johnson, RN, BSN, assistant director of nursing. "The nursing staff is starting to feel valued again and have said that they can see that nursing leadership is fighting for them and with them. This is all due to Kristen's exemplary leadership."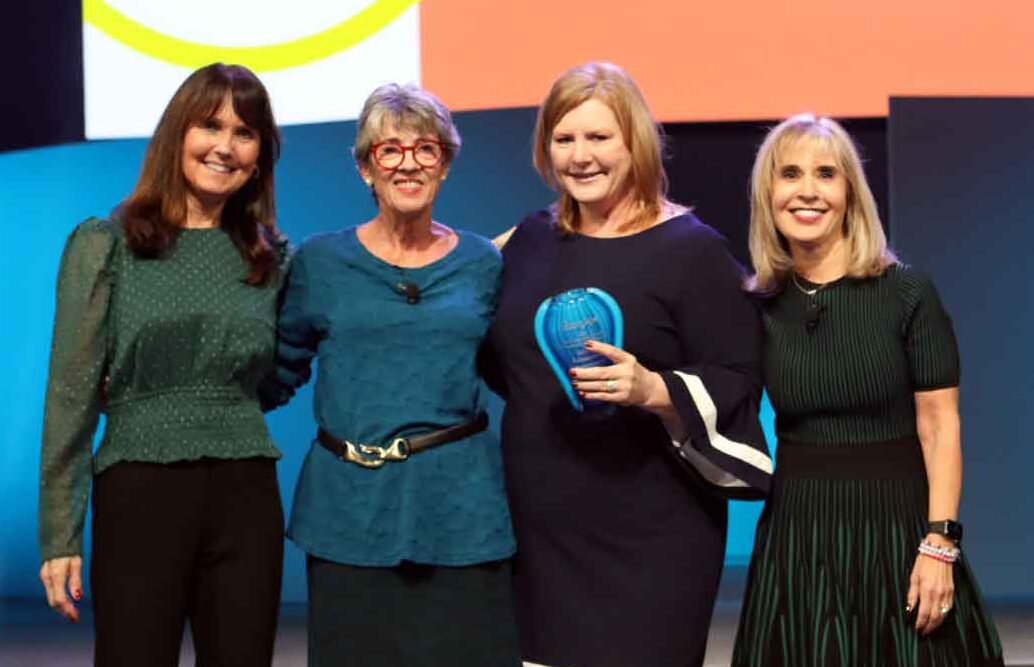 Most Recommended