As we celebrate Older Americans Month, LeadingAge is calling attention to two challenges in delivering on the right to essential services for all: a lack of awareness of available services and a crisis in access to care.
Our new Keep Leading Life public awareness campaign (part of the Opening Doors to Aging Services initiative) is dedicated to showcasing the scope of resources and options available to older adults. When they have the support they need, we all win: older adults, their families, and our communities. Here are the stories of a few older adults who are aging their way with the help of creative, accessible services from LeadingAge members.
Gloria Boone
"My mom has always been a leader," says Reneé Williams of her mother, Gloria Boone, a Detroit native who worked over the years at the iconic Caucus Club restaurant and as a liaison for the Department of Housing and Urban Development. She also served as a Toys for Tots volunteer and as president of the North Woodward Commons Association.
Eventually, as Gloria's health deteriorated and her living arrangement became abusive, she moved to Rivertown Assisted Living by Brio Living Services. A team member who attended Gloria's church told her about Rivertown. "God put him in my life for a reason," says Boone, "and help was there immediately."
Boone enjoys the activities and exercise at Rivertown. "I encourage my neighbors to come to exercise and participate–that's how you meet people," she says.
"There is a great need to serve older adults of limited means and a serious shortage of affordable housing," says Steve Fetyko, president and CEO of Brio Living Services. "In addition to Brio's eight affordable living communities, we also offer programs and services for older adults who wish to receive care and services as independently and safely as possible in their own homes and communities. Many of these programs are made possible thanks to the collaborative efforts and expert partnerships with other like-minded nonprofit senior living and aging services organizations."
The Thome Rivertown Neighborhood is a partnership between Brio, Presbyterian Villages of Michigan, and Henry Ford Health. See Brio's Community magazine for more stories like Gloria's.
Sybil Marks
Sybil Marks, aged 96 in 2018, experienced a dramatically improved quality of life thanks to the use of a robotic exoskeleton. A resident at Knollwood Military Life Plan Community, Washington, DC, she had a history of strokes and falls, leading to poor mobility. Sybil tried the EksoGT™ by Ekso Bionics, which Knollwood has used with more than 25 residents, primarily those with conditions that cause mobility deficits.
"Sybil had lost her will to live, and used to tell us, 'There is nothing left for me,'" says Adriana Winters, director of rehabilitation at Knollwood. "When we got the Ekso, she wanted to try it. We used it for a whole year [2018], and her gait improved. She even said she had more feeling in the arm and leg that was affected by the stroke."
"There's some purpose in what I'm doing, and you know, all of us want some purpose in our lives," Marks says. "I'm so grateful to have been given this opportunity […] Life is never over!"
See how Sybil Marks' life was changed by access to the latest technology and therapy:
Due to pandemic restrictions, the use of the EksoGT has been temporarily halted. Winters looks forward to resumption of treatment when new candidates arrive.
"[The EksoGT] gave Sybil a new lease on life," says Jim Michels, vice president of advancement for the Army Distaff Foundation (ADF), which operates Knollwood. "When people are engaged in something, especially something new, it gives them a sense of purpose. 'Retirement' is not a useful term, it implies people aren't useful any more. But they can get a sense of purpose and contributing."
Larry Emms
Larry Emms, a 77 year-old Navy veteran, has seen great improvements in his quality of life since moving into Corsair Flats senior housing community in Alameda, CA. The new building, opened in 2020, was built by Eden Housing, which provides affordable housing for about 22,000 low-income residents throughout California. Emms has two grandchildren—a 5-year-old grandson and a 7-year-old granddaughter—and his goal is to live long enough to see them both graduate from high school.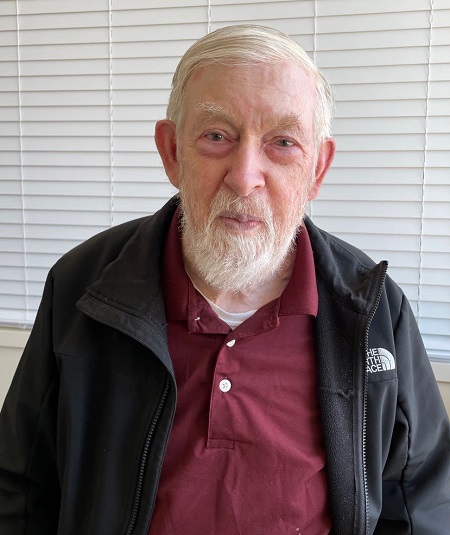 After a stroke in 2018, Emms had a hard time getting up and down the three flights of stairs at his last home. He says his new home has changed his life by making it possible to use an assistive device to get into the building, use the elevator and navigate the laundry room. "I love living at Corsair Flats," he says. "My favorite aspects are that public transportation is easily accessible, there are always plenty of activities taking place, I feel safe and the staff is wonderful!"
He is also looking forward to using the new exercise room when it opens and plans to take advantage of the community's computer room. Eden Housing's service coordinator is helping Emms sign up for MediCal, California's Medicaid system. A brown-bag food program also provides him with groceries twice a week.
Emms used to work at the Orpheum Theater in San Francisco but was out of work beginning in April of last year. He's now working at the Golden Gate Theater part time, and for the remainder of the year, will work there and at the Orpheum Theater.
Corsair Flats includes 60 affordable one- and two-bedroom apartments for older adults. Thirty units serve seniors experiencing homelessness, of which 28 are reserved for veterans exiting homelessness through California's Veterans Housing and Homeless Prevention Program. It is the first of two affordable residential communities planned by Eden Housing at Alameda Point, a new development on the former site of the Alameda Naval Air Station.
"One of the goals of affordable housing is to keep communities together," says Michael Dismuke, vice president of organizational development and internal communications for Eden Housing. "Larry is a long-time Alameda resident, so this enables him to stay in his neighborhood near his family."
Supportive services are delivered to the community's residents through a collaboration between Operation Dignity, which serves homeless and at-risk veterans and their families, Eden Housing Resident Services, and the Veterans Administration.
Yvonne Stimpson
For Yvonne Stimpson of Washington, DC, attending a new adult day program operated by Iona Senior Services has given her a new and special place to make friends, sing, learn to use a tablet, and avoid the isolation she otherwise would have experienced during the pandemic.
Iona's Washington Home Center is a medical- and social-model program that opened in 2020 in Ward 8 of Washington, DC. Residents in Wards 7-8, in the southeast part of the city, have the least access to basic necessities such as health care, nutritious food, and public safety.
See Yvonne Stimpson's story:
"In Wards 7 and 8 there have been inequities that have made it difficult for communities to access these resources and programs," says Iona CEO Joon Bang. He compares the population in those neighborhoods to that of Ward 3 on the opposite side of the city, home of Iona's long-established Wellness & Arts Center.
"The thing that really stands out, in alarming fashion, is the life expectancy between the two locations. It drops by 15 years in a space of 10 miles. There is an alarming, historic lack of resources for older adults," Bang says.
The Washington Home Center has 31 clients and averages about 20 attendees on a typical day. Clients pay nothing out of pocket; the Center is funded by a combination of Medicaid and philanthropy. The Center has a community advisory council, all older adults embedded in the community. A support group for family caregivers has also been a success, Bang says: "The striking thing was seeing caregivers coming together. There was a bond that immediately began forming, and they began sharing tips and resources that made a difference in caring for the older adults in their lives."
Do you have a story to tell? The LeadingAge Story Collector, powered by Greystone, makes it easy to submit yours. Try it now.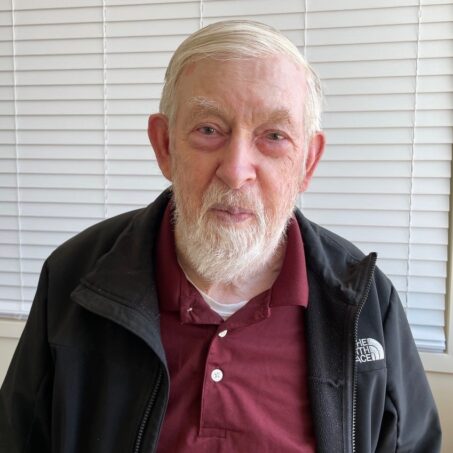 Most Recommended