Leading the Way to Nursing Home Quality
Is this report going to sit on the shelf? Are its important recommendations going to be ignored?
We've all asked ourselves these questions after an important or insightful study comes to our attention. We wonder whether the report will lead to meaningful change, whether its recommendations will ever be implemented, or whether those recommendations are even attainable. We feel uncertain because we know change is so hard and depends so much on the collective work of diverse stakeholders who may not fully understand or appreciate each other's perspectives.
For the next two years, LeadingAge will be doing our best to reduce those feelings of uncertainty among providers waiting for action to help them improve nursing home quality.
We'll be taking the helm of a project designed to closely examine recommendations contained in a report on nursing home quality that the National Academies of Sciences, Engineering, and Medicine (NASEM) released in April. With support from a $1.2 million grant from The John A. Harford Foundation (JAHF), we'll be working with a broad group of stakeholders to ensure that as many recommendations as possible are turned into meaningful action.
The National Imperative to Improve Nursing Home Quality: Honoring Our Commitment to Residents, Families, and Staff made a big splash when it was released just a few months ago. The report represents the first major examination of nursing home quality since the Institute of Medicine released Improving the Quality of Care in Nursing Homes in 1986. To my mind, the latest report sends a strong message that the time for action is long overdue.
The NASEM Committee on the Quality of Care in Nursing Homes was established in 2020 at the height of the coronavirus pandemic. The timing was far from accidental, given the toll that COVID-19 was taking on nursing home residents, families, and staff. The pandemic also "lifted the veil," according to the report, "by revealing and amplifying long-existing shortcomings in nursing home care … (and highlighting) nursing home residents' vulnerability and the pervasive ageism evident in undervaluing the lives of older adults."
The committee's report identifies seven broad goals for improving nursing home quality. Those goals, and their myriad supporting recommendations, are designed to help our nation:
Deliver comprehensive, person-centered, equitable nursing home care.
Ensure a well-prepared, empowered, and appropriately compensated workforce.
Increase transparency and accountability of finances, operations, and ownership.
Create a more rational and robust financing system.
Design a more effective and responsive system of quality assurance.
Expand and enhance quality measurement and continuous quality improvement.
Adopt health information technology in all nursing homes.
This is an aggressive agenda for our field and our nation. Translating the NASEM report's recommendations into policy and practice will be a daunting challenge.
Fortunately, LeadingAge will not be tackling that challenge all by itself.
First, we will be working with many stakeholders throughout the project, including nursing home residents and family members, providers, surveyors, state officials, national experts, advocacy groups, researchers, foundations, policymakers, frontline professional caregivers and other clinicians, family caregivers, quality improvement organizations, and others. A steering committee will play a central role in ensuring collaboration and helping to achieve consensus across all stakeholder groups. An action coalition will provide input and assistance to help us move from recommendation to action.
In addition, Alice Bonner, PhD, RN, FAAN, a geriatric nurse practitioner, senior advisor for aging at the Institute of Healthcare Improvement, and reviewer of the NASEM report, will join me in co-leading this project. JAHF, also a funder of the NASEM study, will be with us throughout this journey. And, of course, we'll have the comprehensive NASEM report to guide our work.
We'll also have another group of vitally important partners: LeadingAge members. Without you, we would be hard-pressed to lead this ambitious effort to improve the quality of nursing home care. We're counting on you to provide valuable input, based on your first-hand knowledge of the challenges facing nursing homes, your wisdom about what's needed to meet those challenges, your experience fighting COVID-19, and your dedication to older adults.
We can't do this without you.
Significantly, JAHF said it selected LeadingAge for this grant because of the breadth of our membership across the continuum of nonprofit providers of aging services, our efforts to build coalitions of stakeholders with diverse perspectives, and our ability to forge policy approaches with broad appeal. This is a ringing endorsement of LeadingAge's mission—and of your mission.
Together, let's accept the challenge before us. We are up to the task and the nation is counting on us.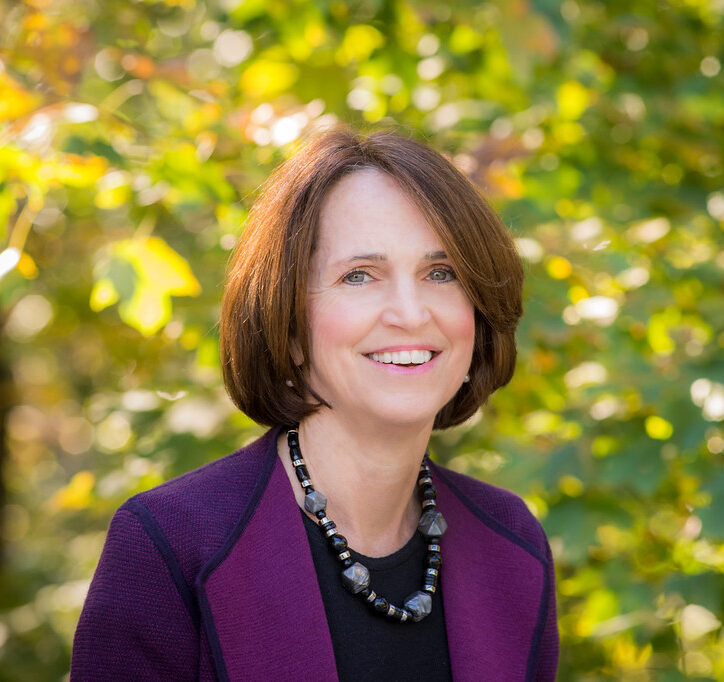 Most Recommended