Majority of Largest Providers Are Using Robotics, Says LZ 200
Various applications of robotics are at work in the nation's largest not-for-profit senior living organizations, according to the 19th Annual LeadingAge Ziegler (LZ 200) report. Research found that 57% of these organizations are tapping the benefits of robotic process automation. Other findings address senior living technology trends.
A LeadingAge Gold Partner with CAST Focus, Ziegler is the nation's leading underwriter of financings for not-for-profit senior living providers. LeadingAge and Ziegler rank and analyze the nation's 200 largest not-for-profit senior living organizations each year. The report also outlines relevant business trends in the industry. Numbers are reported as of Dec. 31, 2021.
Key Findings
Robots Make an Appearance: As robots are gliding into senior living, the 2022 LZ 200 has added two new categories. The results show that 57% have implemented robotic process automation, while 43% have added physical robotics. Bear Robotics and Servi are the physical robots used most in community operations.
Drop in Social Connectedness Tech: The use of social connectedness/resident engagement technologies has dropped 9 percentage points since last year, to 57%.
Slight Decrease in EHRs/EMRs and Electronic Point of Care Technologies: The 2022 LZ 200 shows a slight decrease in use of electronic health/medical records (EHRs/EMRs) and electronic point of care systems. On average, 66% of the LZ 200 communities have adopted EMRs, and 65% have adopted electronic point of care/point of service documentation systems. Both are down from 72% adoption last year.
EHR/EMR Technologies: The types of EHR/EMR technologies that 2022 LZ 200 providers mentioned most are by LeadingAge Gold Partner with CAST Focus PointClickCare, LeadingAge Silver Partner with CAST Focus MatrixCare by ResMed, and LeadingAge Bronze Partner with CAST Focus Netsmart/MyUnity. American Data, Eldermark, and American HealthTech were also mentioned.
Health Information Exchange (HIE): Fewer providers said they do not participate in an HIE—31% this year versus 42% last year, continuing a trend. However, fewer of this year's providers said they are in an HIE/Network: 46% this year compared to 65% last year. The number saying they have direct connectivity is fairly stable, at 22%.
Adoption Steady in Several Areas
In many categories, the 2022 LZ 200 shows that technology adoption is on par with the previous year's findings.
Safety Monitoring Technologies: 62% are using access control/wander management systems, and 32% are using automatic fall detectors.
Care/Case Management and Coordination: 53% are using this software.
Health and Wellness Technologies: Use of physical exercise and rehabilitation technologies (56%), medication monitoring (54%), telehealth remote monitoring (41%), and telecare/telemonitoring/behavioral monitoring (19%) stayed steady.
Pandemic-related Categories: 49% are implementing staff and resident screening, and 48% are using infection control technologies.
Advanced Analytical Tools: 40%, showing that attention to data stayed constant.
Tech Use of Largest 150 Single-campus Providers
Among the largest 150 single-campus providers, technology adoption is higher.
Safety, Health & Wellness, COVID Prevention and Care/Case Management Technologies Rise: Technologies that support resident safety, health and wellness, COVID needs, and care/case management and coordination enjoy strong adoption.
Safety Solutions: Of the largest providers, 93% reported they have access control/wander management systems.
Health, Wellness and Social Engagement: Use of physical exercise and rehabilitation technologies (other than physical therapy and occupational therapy equipment) stands at 87%.
Medication Management: Approximately two-thirds have medication management technologies (77%).
Care/Case Management: Two-thirds, 75%, are using care/case management and coordination software tools.
COVID-Prevention Solutions: Adoption of staff and resident screening technologies stands at 70%, with infection control systems at 66%.
Telehealth/RPM: Nearly half, 47%, are using telehealth/remote patient monitoring (RPM).
Several solutions are being adopted at a lower rate. Among the largest single-campus providers, 40% are using automatic fall detectors and 35% are using advanced analytical tools, with 11% leading the use of robotic applications.
LeadingAge CAST Members in the LZ 200
The LZ 200 report represents more than 306,000 market-rate units and nearly 1,600 market-rate communities across the country. Nearly 30% of the total number of units for all senior living systems in the LZ 200 are represented by the largest providers.
Several of the largest not-for-profit multi-site senior living organizations are LeadingAge CAST Patrons:
Acts Retirement Services, Inc. – Fort Washington, PA
Asbury Communities, Inc – Gaithersburg, MD
HumanGood – Pleasanton, CA
Covenant Living Communities & Services – Skokie, IL
Cypress Living – Fort Myers, FL
Friendly Senior Living – Rochester, NY
Ingleside – Rockville, MD
Lifespace Communities, Inc. – West Des Moines, IA
Jewish Home Family – Rockleigh, NJ
Ohio Living – Columbus, OH
Parker Health Group, Inc. – Piscataway, NJ
Selfhelp Community Services – New York, NY
St. Andrew's Resources for Seniors System (STARSS) – St. Louis, MO
Sun Health – Surprise, AZ
Volunteers of America – Alexandria, VA
Westminster-Canterbury on Chesapeake Bay – Virginia Beach, VA
About the LZ 200
Consistent with the last several years, the 2022 LZ 200 listing shows that not-for-profit senior living providers have grown primarily through community expansions from existing campuses as well as affiliation and acquisition activity.
The LZ 200 also showed that in the last 10 years, the average annual growth rate in total units since 2000 is 2.3%, with independent living and assisted living units growing each year, but a decline in the number of nursing care beds.
The LZ 200 report, developed annually through the LeadingAge/Ziegler partnership, includes more than 200 providers of multi-site systems, more than 150 single-site campuses, and government-subsidized multi-site housing providers. Previously known as the LZ 100 and LZ 150, the report was expanded in 2014 from LZ 100 to the LZ 150 and to the LZ 200 in 2018 in response to the growing industry and increasing interest.
See the LZ 200 report.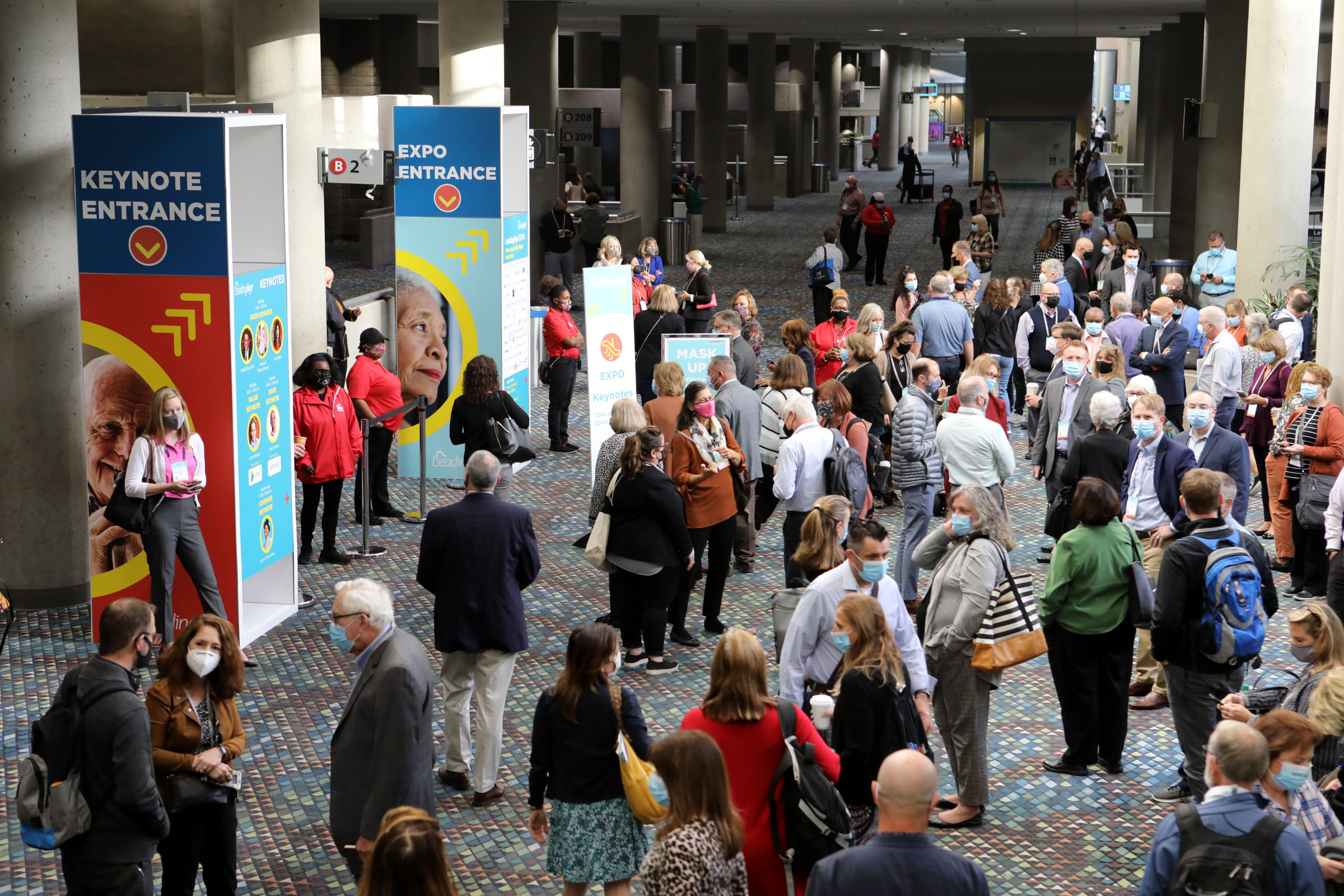 Most Recommended