New CMS Proposed Rule Includes Changes to PACE
On February 5, the Centers for Medicare and Medicaid Services (CMS) issued a new proposed rule titled Contract Year 2021 and 2022 Policy and Technical Changes to the Medicare Advantage Program, Medicare Prescription Drug Benefit Program, Medicaid Program, Medicare Cost Plan Program, and Programs of All-Inclusive Care for the Elderly (PACE). This rule proposes changes to several aspects of Medicare and Medicaid, including Medicare Advantage. As indicated in the proposal's title, changes to PACE are included in the proposal.
CMS proposes to change how PACE organizations are required to process service delivery requests in such a way that could reduce what a PACE organization has to do when they are approving such a request.
Specifically, if a service delivery request can be approved in full by an interdisciplinary team (IDT) member at the time it is made, the PACE organization does not need to conduct a re-assessment, nor does it need to convene the IDT to review. If a request does need IDT review, but is approved, then a re-assessment is proposed not to be required. Denials of such requests would still require a re-assessment.
In addition, CMS is proposing to use the term "service delivery request" in regulation, citing that this "is the term typically used by industry and CMS." The term "service delivery request" has not previously been used in regulation, and CMS says they are soliciting comments on whether it should "utilize this term or consider something different."
Other proposals regarding PACE include new participant rights/protections in the service delivery request process, additional requirements for PACE organizations in the appeals process and additional requirements for medical records.
CMS estimates that these proposed changes would collectively save PACE organizations $18.7 million in 2021 and up to $23.9 million in 2030. CMS projects most of these savings would come from PACE organizations needing to hold fewer IDT meetings and/or re-assessments of participants when a service delivery request is made.
Comments to the proposed rule are due on April 6. There is no specific timeline for when a final rule would be issued but based on the title of the rule (e.g., Calendar Year 2021) we can assume a final rule will come out in 2020.
The proposed rule has a broad scope and is 895 pages in length. The following sections address PACE organizations.
Executive Summary: pages 21-22, 28
Proposal Narrative/Justification: 423-488
Cost Estimate: 571-580
Regulatory Impact Analysis: 631-640
Proposed New/Revised Language: 879-894
To support member PACE organizations review the proposal, LeadingAge created a table comparing the current regulatory language with the new proposed language. Download the table here.
Members are welcome to provide feedback to LeadingAge as it develops a comment letter in response to these and other proposed changes. Depending on member interest, LeadingAge may convene a call or other gathering of PACE organization members to discuss the proposed changes further.
Please contact Brendan Flinn (bflinn@leadingage.org) of the LeadingAge staff with questions related to the proposed rule and/or any feedback to the proposed changes LeadingAge should consider in its response to CMS.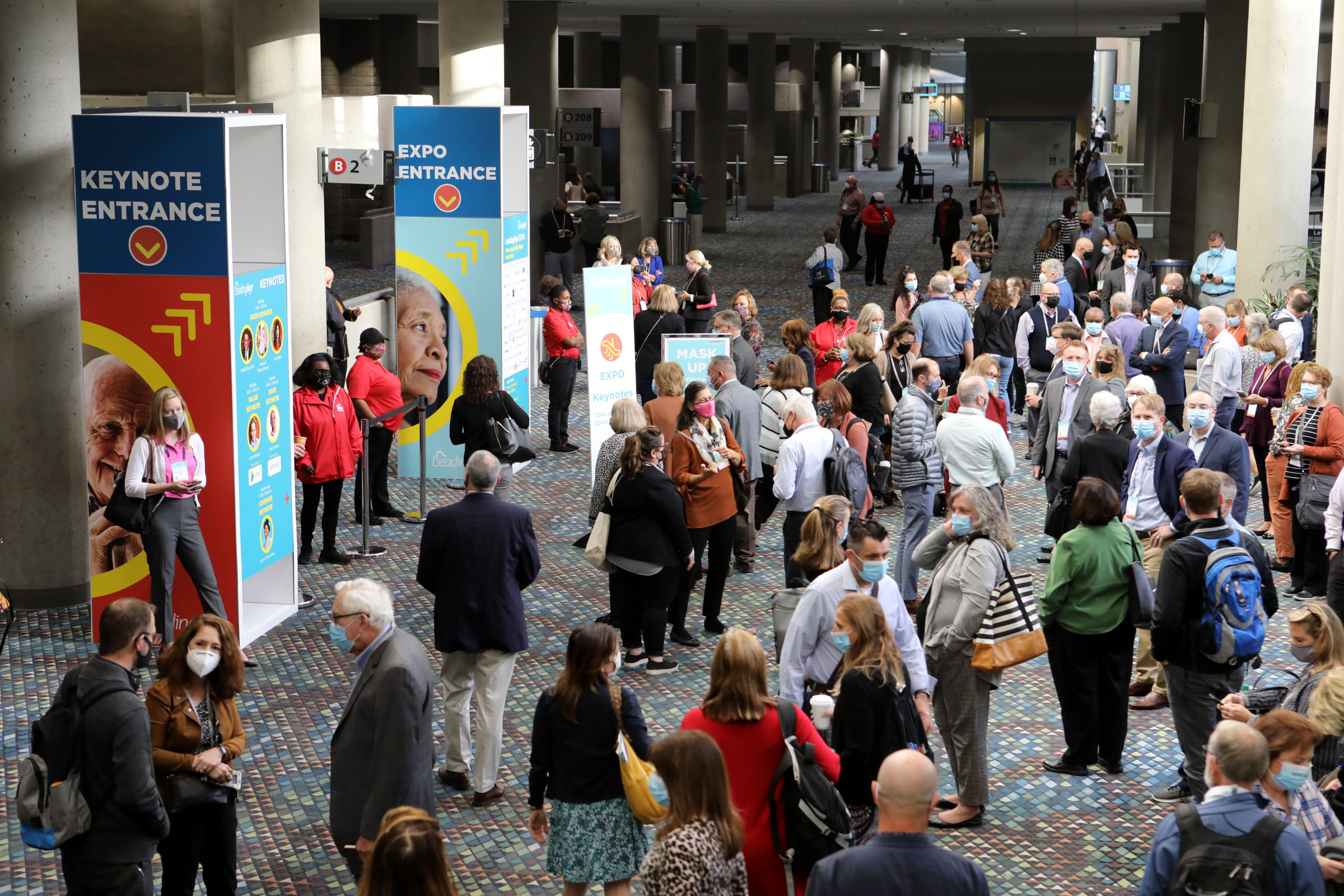 Member Recommended