New Rung Added to Career Ladders for Direct-Care Staff
Trinity Health Senior Communities, a full-continuum provider with operations in seven states, has partnered with Bronx, NY-based PHI to develop an advanced CNA job description, "transitions specialists," to serve post-acute care clients before, during, and after their rehabilitation stays.
Funding for the program was provided by the Michigan Department of Health and Human Services, and a two-year extension will be in place until the end of October 2022. The extension will enable Trinity Health to integrate this training into its regular staff development process.
Adding new "advanced roles," as PHI terms such jobs, can help in both recruitment of new staff and retention of current employees.
By enabling the creation of better career ladders, the program also can launch direct-care workers into a variety of other jobs in the LTSS field. In fact, more than half of the original transitions specialists have continued their career advancement, says Trinity Health's Rakhi Sharma, operation lead for the Transitions Specialists grant. Some are now going to nursing school or working in other positions, such as billing and reimbursement specialists, resident liaisons, medication techs, and more.
Trinity Health recruited experienced CNAs from its workforce to go through the training. For rehab clients, the goal is to create a person-centered experience throughout the post-acute phase of care, leading to higher patient satisfaction and reduced likelihood of hospital readmissions.
Transitions specialists begin their work with rehab patients at hospital discharge, through their stay in skilled nursing, and then continue to stay in touch via telephone after patients return home. The specialists call patients within 48 hours after returning home, then once weekly for up to 30 days after discharge.
The first seven-day education program for transitions specialists was implemented in 2019, led by PHI staff. The first class of 12 graduates began work at two Trinity Health sites in Michigan: Fraser Villa (offering rehab, skilled nursing, and memory care), and Marycrest, a life plan community.
The COVID-19 pandemic forced substantial changes. In April 2021, the Marycrest skilled nursing/rehab services were closed; at the moment, Fraser Villa has 3 active transitions specialists on staff, and for the time being, the pandemic has reduced the number of FTEs available for the position.
After helping with the initial training for the program, PHI created an implementation manual, a toolkit, and a train-the-trainer guide that Trinity Health uses to maintain the program into the future. Sharma says that, as budgets allow, Trinity Health would like to expand the program into other sites.
Empowering Workers
Emily Dieppa, director of workforce development at PHI, says the transitions specialists concept was initially led by Steven Stein, M.D., former chief medical officer at Trinity Health Senior Communities. "He saw the potential value in leveraging direct care workers, specifically CNAs, into a more empowered role to ease the transition of post-acute residents from the hospital to the facility to home," she says.
"The purpose of a pilot should be to set a foundation for scalability," says Dieppa, who adds that the guide and toolkit captures the way the program can work, while giving the provider flexibility to customize the program for its own needs.
How is your organization increasing wages and benefits to attract direct-care workers? How are you retaining staff and boosting their career options? The LeadingAge Story Collector, powered by Greystone, makes it easy to submit your story. Try it now.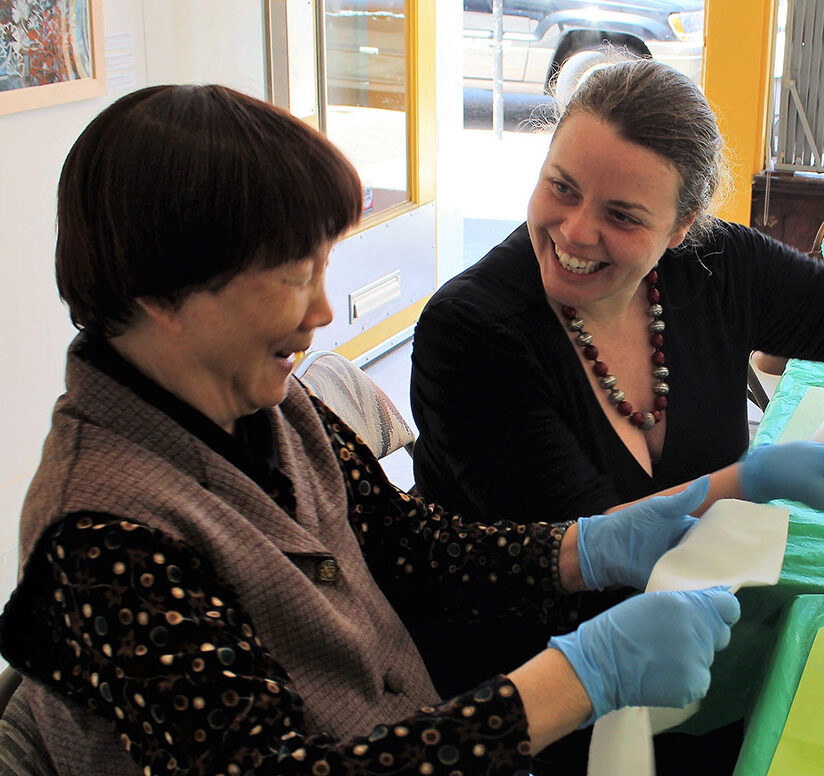 Most Recommended